What is boiler insurance?
Boiler insurance will, for an annual fee, cover the cost of repairing your boiler if it breaks down.
So if your boiler or its controls stop working you simply ring your insurer who will send an engineer round.
The cheapest policies cover parts and labour, but will charge a call-out fee, typically of £50 to £100. For example, Homeserve's Gas Boiler Breakdown Cover costs £6 a month, but you'll be charged £q00 per callout.
Mid-price policies cover call-outs, parts and labour up to pre-determined limits. How much you'll pay for cover depends on where you live and the type of boiler you have.
As an example, for a customer in South London with a Glow-worm boiler, Scottish Power charges £11.36 a month for HomeComfort Boiler Repair, which offers unlimited callouts with no call out fee.
The most comprehensive boiler policies will also cover your whole heating system, including hot water, radiators and pipes.
Boiler cover policies are offered by energy companies such as British Gas and npower, insurance companies such as Swinton, and specialists such as Your Repair, 24/7 Rescue or Hometree.
Is boiler cover worth getting?
Whether boiler cover is worth buying or not depends on the likelihood of your boiler breaking down.
If you've got a brand new boiler you'll be covered by the manufacturer's guarantee for at least a year, so you won't need insurance until the guarantee runs out.
Some people will be better off paying for repairs on an ad-hoc basis rather than paying for boiler cover. One option is to 'self-insure' by putting money aside each month to cover emergencies.
However, many people like the peace of mind offered by an insurance policy. In short, like most non-essential insurance, boiler cover is a bit of a gamble.
How much does it cost?
The amount you pay for your boiler cover can vary significantly depending on your insurer, so it's vitally important that you shop around and compare prices.
Many comparison sites allow you to do just that but remember to compare the policy details as well as the price.
You must understand exactly what you are signing up for before you take out a policy. You can get boiler cover from £9 a month from the likes of Your Repair or 24/7 Rescue.
Boiler servicing and other small print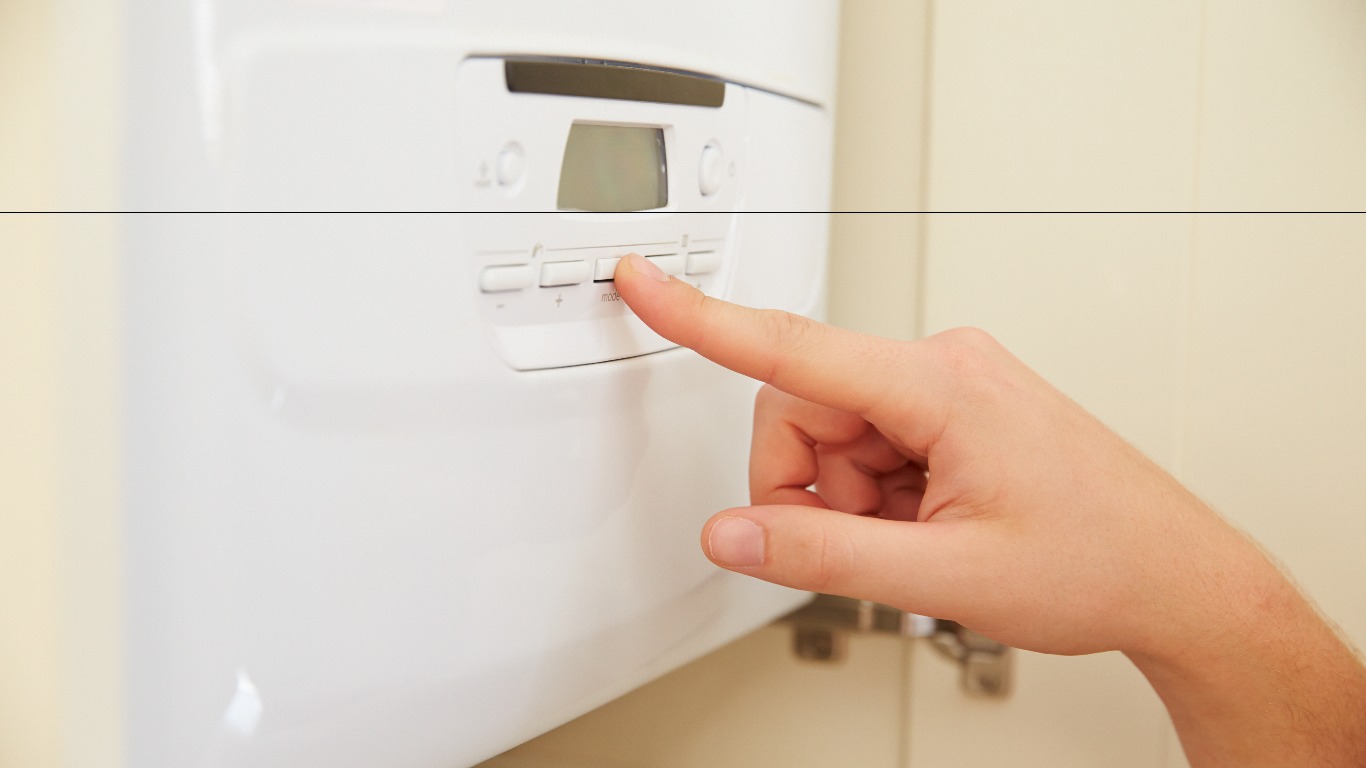 One important thing to look for is whether your boiler cover includes an annual service.
A service helps to keep your boiler running safely and efficiently. Legally, landlords have to get boilers serviced each year, but owner-occupiers are not obliged to.
Some policies don't include an annual service and won't cover you if you don't have one, so make sure you factor in this extra expense.
Also watch out for any small print exclusions, such as a sludge build-up in your system. This is rarely covered, but fixing it can cost up to about £400.
Insurers will set an age limit on the boiler. This varies, but you'll struggle to get cover if your boiler is more than 15 years old.
Some policies will limit the number of callouts you can have each year and the cost of parts and labour.
Boiler, heating & home care packages from 40p a day: get a quote from Hometree
Consider home emergency cover instead
An alternative to boiler cover is to insure your boiler as part of a more comprehensive, and more expensive, home emergency policy.
Cover varies between policies and providers, but home emergency cover may include boiler breakdown, central heating failure, loss of hot water, plumbing problems, drains, electrical failure, and security issues if you're broken into.
The policy generally covers the cost of call-out charges, labour and materials for temporary or permanent repairs up to a maximum limit per claim.
Some policies will also offer cover for lost keys, appliance breakdown and pest infestation.
Emergency cover as a home insurance add-on
A small number of insurers offer home emergency cover as standard on home insurance policies but it's more common for it to be an optional extra.
This will cost anything from about £12 to £60 a year.
This works out considerably cheaper than specialist boiler cover, but there are flaws to be aware of.
For example, the policy might have more exclusions, the maximum claim amount might be low or you may have to organise the repairs yourself.
Speaking of which, regardless of whether you buy standalone home emergency cover or as an add-on to your home insurance, there's no guarantee of an immediate response in an emergency.
Providers can use bad weather or a particularly high number of callouts to excuse a delay – be warned.
And finally, make sure you check your existing insurance policies so that you're not at risk of paying for the same type of cover twice.
*This article contains affiliate links, which means we may receive a commission on any sales of products or services we write about. This article was written completely independently.