How I saved £1,200 on my new boiler
Do you want to save this article to read later? You need to be signed in for this feature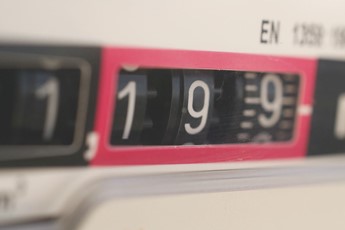 Need to install a new boiler? Read this article first!
Installing a new boiler is one of the largest single expenses homeowners and landlords ever have to face. It's also one of the trickiest purchases to get right - and if you get it wrong, it could prove a very expensive mistake indeed.
I went through the process myself a couple of years ago and was taken aback by the range of different quotes I was offered and the huge costs involved. I needed to install a new boiler in a new location in my flat and I wanted it to be done right - I didn't want to face any further boiler-related expenses for a good few years afterwards. And, of course, I wanted to pay as little as possible.
In the end I managed to get what I hope is a fantastic new boiler, guaranteed for parts and labour for the next six years. And I saved £1,200!
Here's how I did it:
1) I started with British Gas
As British Gas is the market-leading boiler installer in the UK, I decided to get a quote from them as a starting point. I didn't particularly expect the quote to be competitive - but I wasn't prepared for just how expensive it proved to be.
I was advised I would need around three metres of new pipes to change the location of my boiler, despite the fact that there were existing pipes much closer to the new location (which my builder did point out to the British Gas 'heating sales adviser' who came round). This extra pipework also meant I needed to pay a materials delivery charge, a waste collection and disposal charge, and spend around £400 on some very minor electrical and building work. All of which, I was assured, was absolutely necessary. In total, this came to £900.
On top of this, I was told I needed to spend a further £350 on a system water treatment and powerflush.
Connecting the boiler and testing it would cost a further £1,625, while the boiler itself (a Worcester Bosch Combi) would cost £1,000.
So, in total, I was quoted £3,770 to get a £1,000 new boiler installed in my flat.
The British Gas salesman stressed several times that I would get one year's 'complimentary' Homecare cover (Homecare is a British Gas insurance policy that protects you from any boiler-related problems). But he cannily failed to mention the boiler is covered by the manufacturer's warranty for the first year anyway.
What angered me the most was how much pressure I was put under to make a decision that day. The salesman offered me a discount of extra £150, but only if I signed on the dotted line immediately.
Shame on you, British Gas!
Compare gas and electricity tariffs available in your area
2) I shopped around on the internet
I decided to shop around for a few more quotes to see whether £3,770 was competitive.
First on my list: Pimlico Plumbers, which had been recommended by a friend. But when I called up, I was told that a quote for a boiler installation would cost £100+VAT! OK, so the money would be taken off the price of the installation if I went ahead, but I still put down the phone pretty sharp-ish.
Looking around on the internet, I could also see that npower offers boiler installations. But bad experiences with this company as an energy customer meant I didn't want to touch them with a barge pole!
Instead, I opted to get a quote from Northern Gas Heating. Despite the name, this is a nationwide boiler installation company. I liked the look of it because it has won some industry awards. It also offers £100 cashback if it can't beat a quote from British Gas, E.ON or npower.
So far, so good. But again, a 'technician' who worked in sales - not then the engineer who would be installing the boiler - was sent round to give me a quote. Again, I pointed out the existing pipes nearby to the new location of the boiler. This time, I was told the pipes could be connected to the new boiler, but Northern Gas Heating "would not be responsible for any leaks".
Hardly music to my ears. The salesman also incorrectly identified some new pipes as old pipes, saying they needed to be changed (they didn't, as they had only been installed the month before).
In total, the quote for the boiler installation came to £3,170. So, a £600 improvement on British Gas, and it included an excellent five-year warranty on the boiler.
But the sales-like nature of this visit put me off. Could I do better elsewhere?
Compare the best home insurance policies
3) I looked for a qualified independent installer
A Which? survey a little while back revealed independent boiler engineers often provide a better service than those who work for the big brands. And I noticed that Worcester Bosch provides a local accredited installer search on its website, and underwrites a guarantee of up to seven years on the installer's work (so long as you get it serviced once a year).
The independent nationwide firm I found using the Worcester Bosch search, Mikey's Plumbing & Heating, could not have been more knowledgeable, professional and polite. Mikey himself - the engineer who would be carrying out the work - came round to do the quote. He said it wasn't a problem to reconnect the existing pipes to the new boiler and he could still guarantee the labour and parts for six years. He then offered to carry out the entire job for just £2,550. This included the six-year guarantee underwritten by Worcester Bosch (so if Mikey goes bust, the guarantee still stands) and two years' free servicing, a chemical flush, a wireless programmable room thermostat (which is truly awesome!) and all the 'make good' building work.
I jumped at this offer and Mikey came round and did an excellent job that very week. I saved £1,200 on the British Gas quote, got six years of peace of mind about all parts and labour relating to the boiler, and I've found an excellent plumbing and boiler firm to boot.
Take that, British Gas!
Two years later....
I originally wrote this article two years ago. Since the true test of any boiler is whether it stands the test of time, I thought it was high time I added an update. After all, my top priority was not only to get the cheapest boiler I could find, but also to get a reliable boiler (and, failing that, a reliable boiler engineer) that would ensure heating my home was expense- and hassle-free for years to come.
And I am glad to say that I haven't had to spend a single penny on the boiler since Mikey installed it. It works like a dream and never causes me any bother. Our hot water is always hot and our flat is wonderfully warm. I never worry about the pipes freezing while we are away because of a magical 'on holiday' button I can press and take the temperature down, but above freezing, for any specified amount of time. And our fuel bills have been noticeably lower since we installed it.
As if that wasn't enough, I feel very glad to have found Mikey, who has since helped me out with a number of bathroom plumbing issues, installed new radiators and carried out annual boiler services right on time.
I have found tradespeople on the internet before but never anyone who has really earned my trust the way he has. I would highly recommend the Worcester Bosch accredited installer search as a result (or, indeed, Mikey himself, who now offers an amazing eight-year guarantee on some of the boilers he installs).
When I think of the extra cost I could have ended up paying British Gas, not only for the boiler but for unnecessary boiler cover, my blood really starts to boil.
Luckily, I avoided that trap and I am glad that, judging by some of your comments, the lovemoney.com readers who have read this article have also managed to do so.
Still, there is a long way to go before the words 'boiler' and 'rip-off' stop being associated in this country. Until then, keep your wits about you - and make sure you shop around for the best possible quote.
Tell us your tips
Have you had any similar experiences when installing a new boiler? Let us know!
Compare gas and electricity tariffs now
Please feel free to leave details of good local plumbers/boiler installers in your area if you know of any, to help other readers. No advertising by firms please.
This is a classic lovemoney article that has been updated
More on lovemoney.com:
Where to get help with paying your energy bills
The best 0% balance transfer credit cards
Where to earn most interest on your cash
Nearly 60% of us don't have this essential cover