How to make some extra money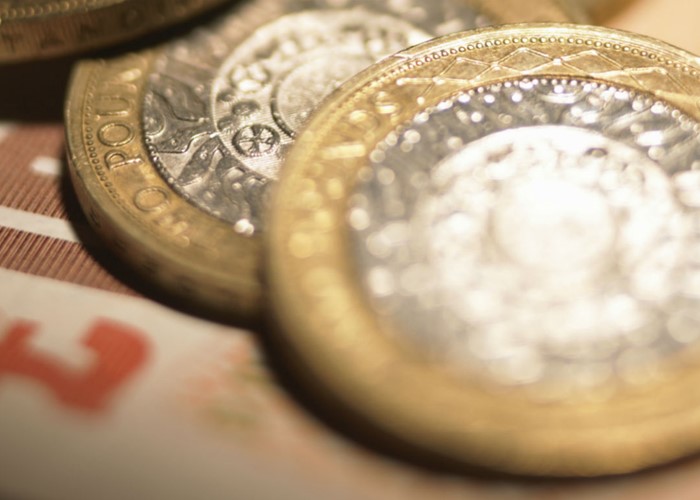 It's easy to increase your income using these tips.
Make money spending money on your credit card
If you pay for goods with a cashback credit card, you get a certain percentage back for each £1 you spend. So that literally means you'll get paid for spending!
You can find out which is the best cashback card on the market by comparing the cards in our credit card tables and then searching all credit cards to see which one is the best.
When deciding which one to go for, bear in mind that some cards have tiered rates of cashback. So if you spend more than say £10,000 a year on the card, you may qualify for a higher rate than if you only spent £1,000.
There's an easy way to get around this if you trust your partner. Take out an associate card which he or she can use. This means every £1 your partner spends will build up cashback on your card as well, increasing your total spend. Just be aware that you - and you alone - are still responsible for paying the entire bill, including anything your partner spends.
It can be hard to get your head around paying for even the smallest items with your cashback card, but it really is worth it when those pennies start to add up. And it's a great feeling handing over your card and knowing you're getting something back, too.
Finally, don't forget that purchases you make over £100 are covered under Section 75 of the Consumer Credit Act 1974, something you just don't get by paying by debit card.
So, in a myriad of ways, you really can be significantly better off. But make sure that you always pay off your balance in full each month - or the money earned in cashback will be negated by the interest you will have to pay on your debt.
To see the latest top cashback cards, go to The best cashback credit cards
Compare cashback credit cards with lovemoney.com
Make money spending money online
If you shop online, it's worth checking other cashback options. Several sites - such as Quidco, Top CashBack, RPoints and GreasyPalm - will give you back a percentage of what you spend (in cash or vouchers) if you use them.
Cashback is generated from the commission retailers pay these websites for the purchases you make. Amounts of cashback vary, and can be a percentage of your total purchase, or a flat fee, depending on the retailer and the product you purchase.
The great thing is, won't pay more for your goods if you shop through their sites. You click a special link which takes you to the merchant site, where you can continue to shop as normal. You won't pay more and warranties and guarantees apply as they would normally.
Each one operates a slightly different membership system and payment scheme.
Bear in mind that some sites also reward you for referring a friend.
Make money from your home
Rent out your garage or driveway
If you have a parking space, garage or driveway you don't use, you're in a strong position to make some easy money. There are several agencies, including YourParkingSpace and ParkatmyHouse, that match motorists looking for parking with homeowners who can oblige. What you'll earn will depend on location, demand and the security of the parking slot.
Rent out your storage space
If you've got space going spare, why not rent it out? You might be surprised at the number of people hunting out storage space for all their stuff! So if you've got a spare shed/loft, advertise it on Spareground and see if you get any takers.
Rent out your garden
If your garden is of no use to you, it might be useful to someone else. Check out Spareground to see whether there's any interest - perhaps someone could use your garden to grow their own fruit and veg?
Thinking of renting out some of your stuff? Find out which sites work best by asking a question on Q&A.
Generate your own energy
Did you know that if you generate your own energy, you can sell it back to the grid?
This is particularly a good option if you have a fast-flowing stream or waterfall on your land, and can afford to invest, because then you can potentially make thousands and thousands of pounds a year!
But even if you only generate enough electricity to power your own home, you can still get paid for all the electricity you generate. Visit the Energy Saving Trust website to find out more.
Rent out your spare room
Under the Government's Rent a Room scheme, you can earn £4,250 a year in rental income before you have to pay tax. To qualify, the room must be in your main home, and needs to be furnished - but you don't have to own it.
Find out more in our article Rent A Room scheme: tax-free cash from your spare room
Make money from your old junk
Sell your unwanted stuff online
Why not have a clear out and make some money at the same time? Auction and online retail sites such as eBay, eBid and Amazon Marketplace are the way to go for your best items - simply post a clear photo and let the bidding begin.
You could also try Gumtree, a classified ads site, and Preloved. It's free to place an advert on either of these sites.
Take part in a car boot sale
The best way to sell of numerous items is via a car boot sale. Check out CarBootJunction to find a list of the car boot sales near you. You'll need to pay a fee for your pitch - around £10 - and be prepared for an early start.
But if you don't fancy standing out in the cold, you could try an online car boot sale! And you won't need a car either!
Get rid of the kids' stuff!
If you've a lot of baby/kids stuff to get rid of, check out your local NCT for details of its next Nearly New Sale - or post items on Netmums.
You'll be placing your ad within your local network, so it should be fairly quick and easy for the item to be collected or delivered, too.
Sell your CDs, DVDs, and games online
If you want to get rid of your old CDs, DVDs and games quickly and easily, visit the Music Magpie website. Make sure the item is in a playable condition, then type in its barcode and you'll be offered an instant cash price. If you decide to go for it, Music Magpie will send you a postage-paid bag, and you'll get cash upon receipt. Just be aware that you may get a better price on eBay or Amazon Marketplace although the postage and packing are your responsibility.
Sell your childhood playthings
Enthusiasts will pay thousands of pounds for certain particularly collectible toys and childhood memorabilia.
Sell your books
Another specialist trading website - this time for books - is Greenmetropolis.com. Once you've logged on, you enter the ISBN number of the book you want to sell, along with the condition it's in.
You'll receive £3 for every book sold. In addition, GreenMetropolis will donate 5p to the Woodland Trust. Just remember that you (the seller) will have to pay postage costs.
Alternatively, you can swap them for new books using free bookswap sites like readitswapit.co.uk and bookmooch.com.
Sell empty printer ink cartridges
Cashforcartridges.co.uk will pay up to £4.50 for each empty ink cartridge.
Sell an old MP3 player, SatNav or digital camera - even if they are broken!
Again, sites will pay to take broken MP3 players and cameras off your hands. Take a look at Compare and Recycle to see who offers the best prices.
Donate to charity
If you donate Marks & Spencer clothes and soft furnishings (such as towels and bed linen) to Oxfam, you'll get a £5 Marks & Spencer voucher in return to use in store.
Thinking of selling some of your stuff? Find out which sites have worked best for lovemoney members by asking a question on Q&A.
Make money from the movies
Act as a film or TV extra
You can make good money being a film and TV extra and you don't need experience.
Although being an occasional extra can be hard work, it's also lucrative and can be good fun. No acting experience is required, and you don't need Hollywood looks to be taken seriously! Try FilmExtras for starters - or Uni-versal Extras if you're a student.
Turn your home into a film set
You could earn big bucks if you can convince someone to use your home as a filming location. You don't need to be the owner of a grade I listed building. Many TV series, films and adverts use perfectly normal homes as sets for their productions, so if you think your property has a bit of character about it, why not explore your chances?
All you need to do is sign up to a film/TV location company's website. It doesn't usually cost anything upfront, but you will usually need to take a number of photographs of your property (or fork out for them to provide a professional photographer to take the snaps). These will need to be approved and registered in the company's library.
Then, when film directors and producers are on the hunt for suitable locations, fingers crossed they will take one look at your home and get straight in contact.
Don't underestimate just how lucrative this could be, if your home is signed up - the typical minimum location fee is a cracking £500 a day!
Just be aware that if your home is used, the agency takes a cut, typically around 20%.
The big exception is Film London, which is funded by the Arts Council, and doesn't take any commission whatsoever. But it's only suitable for London locations.
The main agencies are Lavish Locations, Amazing Space, and Locationworks.
Thinking of making a move into the movies? Find out which sites have worked best for lovemoney.com members by asking a question on Q&A.
Make money doing nothing
The easiest way to make money doing nothing is, of course, to put your money in the highest-interest savings account you can find.
Once you've done that, you can sit back and relax, knowing your money is working harder than you are!
But how do you ensure you get the best account?
The first step, if you're a taxpayer, is to open an instant-access cash ISA. That way, you'll earn interest, tax-free.
If you've already used up this year's ISA allowance, then it's also worth considering a regular savings account.
These are special types of savings accounts where you are rewarded with a higher rate of interest if you make a deposit into the account every month. It's a great way to save regularly, but there are some catches.
For example, you may find that you have to commit to saving every month for a year. Mind you, the minimum payment on some regular savings accounts is just £10, so you may find it's do-able, even if your budget suddenly gets tighter one month. Find out more here.
Alternatively, if that doesn't appeal to you, then go for the best instant access savings account. Instant access is important because it means you can withdraw your money quickly and easily whenever you like.
So watch out for accounts which claim to be easy access and yet in reality impose restrictions on you, so that - for example - you are penalised if you make a withdrawal or are only allowed three or four withdrawals a year.
The best instant access savings accounts
The best instant access account offer penalty-free withdrawals, with no loss of interest, at any time, all through the year. Look out for those - you can usually find them in our savings tables.
It's also worth checking out high-interest current accounts. Often you can earn a higher rate of interest than you can on a normal savings account, and there is true instant access. The only downside is that you may need to pay in a large amount each month.
Finally, if you are struggling to save, and need a few hints and tips on how to get into the habit, why not ask a question using our Q&A tool? You may find that other members of lovemoney.com have experiences they can share which will help you.
Make money from your mobile phone
Cashback websites
The easiest way to make money from your mobile phone comes before you even buy the phone itself. When the time comes to take up a new phone or mobile contract, make sure you visit a few cashback sites first.
This is because they all offer terrific cashback deals for signing up to a new deal. Take a look at websites such as GreasyPalm, Quidco, TopCashback and Rpoints. Whichever you use, you are sure to make a few quid just by taking a few seconds to go via your cashback site when shopping for your new phone or contract!
Trade it in!
You may think your old mobile phone isn't worth much, but did you know you can earn cash back for recycling it?
Check out websites such as Envirofone, Mazuma and Mopay. Just enter details about the phone's make and model, and they'll tell you how much they'll pay for it.
What's more, sites like Cellzone and Omio will help you figure out where to sell your old mobile for the most profit, even if the phone isn't working.
And if you want to get double the bang for your buck, why not go to one of these sites via a cashback website! You'll not only get cash for your mobile, but extra cash on top! Brilliant!
One final site to consider is the Avios site. OK, so you don't get money in exchange for your old mobile, but you do get Avios points instead, which you can put towards flights, hotels and other treats!
Apply yourself!
If you have a smartphone then you don't just have an exceptionally trendy bit of communications kit - you also have a tool that can help you manage your money more efficiently, and on the go.
The best thing about this new generation of phones is nothing to do with sound quality or memory space - it's all about the applications.
And the best applications, inevitably, are the money-based ones. Some of them will make you money, some will save you money, but the bottom line is that using them will keep your bank balance looking healthy! If you've got an iPhone, you can use our free MoneyTrack tool to keep tabs on your money on the move.
Of course, using an application isn't the only way to make money from them - you can build your own! There's plenty of resources available with guides on how do just that (including videos on YouTube) but you may want to start with the Apple developers' centre.
Make money from your hobby
Sell your photos
Stock photography websites will pay both amateur and professional snappers for their shots, usually on a per-download/per-sale basis. To get started, have a browse on Alamy, Fotolia, iStockPhoto, PictureNation or 123RF.
Get paid to write
If you love a good rant or just enjoy writing, setting up your own blog can also be a good way to make some money. If you join a free programme such as Google Adsense, you can earn commission from advertising banners on the side of your blog. Every time a user clicks on one of these adverts, you'll earn some cash!
If you're an aspiring travel writer, or just wish to share your travel experiences, SimonSeeks will pay to hear from you.
Write a concise, structured guide or review of somewhere you've been on holiday, preferably supplement it with a few photos and upload it. If it's accepted, they'll post it to the site for users to review.
The more people who read it, the higher its rating will be. And the more people who read the article and click on the advertising links, the more you're likely to earn. Make your reviews interesting, informative and pack them with tips and you could make a tidy sum.
Walk other people's dogs
If you love animals - particularly dogs, why not offer to walk other people's dogs for them and charge a small fee? This works best if you already walk your own dog. You're spending that time with your pooch anyway, and if you're confident in handling more than one dog at a time, it could be a nice little earner. Just make sure the other people are happy for their dogs to be walked together!
Become a mystery shopper
If shopping's your thing, there are companies that will pay you to be their mystery shopper - you simply pop into the retailer and then provide the company with details of your experience. You could make between £20 and £100 for your time. Check out the likes of MarketForce or GFK to find out more.
Grow your own fruit and vegetables
If you're a keen gardener, consider making a bit more room for fruit and vegetables. Your friends and neighbours may well be happy to part with a few quid in return for really fresh, local produce.
If growing your own is just a hobby, it's probably not worth negotiating a supply deal with a retailer. But you could stick an ad up in your local shop (providing it isn't a grocer!).
As with most money making hobbies, the most valuable promotion is by word-of-mouth. Many people would much rather help out a friend than buy enormous mutant vegetables from the supermarket.
Cook up a storm
If you're a really accomplished cook and love all things culinary, hunt those wealthy folk down and offer your services as an occasional personal chef.
You could offer a complete package for posh dinner parties: Menu planning, food purchasing (on their card, not yours) and full meal preparation.
You might have to offer a 'freebie' session initially to help word spread. And as usual when advertising, target the right market. Where do the rich people in your area shop, relax and get together?
Have a party
If you've ever hosted/been invited to a Body Shop/Tupperware party you'll know what it's all about.
Essentially, a consultant comes to your home with samples of the product in question. You, as party host invite your friends, provide drinks and nibbles and let the consultant demonstrate the items being sold, which people can then choose to buy.
Depending on the total value of sales for the evening the host will receive some products free/get a discount on what they buy. And the consultant gets a percentage of what is sold in commission.
There are currently 400,000 people in the UK selling goods and services to friends, family and other contacts via direct selling and depending on how much they work, earn anything from £1,000 per year to tens of thousands.
Companies that employ consultants to sell their products this way include Pampered Chef, Body Shop, Mini IQ books, Ann Summers, Usborne Books and Avon, as well as baby specific firms such as Bebeco, Mamatoto and Arabella Miller.
Commission can be anything up to 60% of what you sell and many companies offer the chance to train others to sell (you then claim a percentage of what they sell too!). Just be aware that you will usually encounter some set up costs, so don't fork out anything unless you're sure it's something you could make some serious money out of.
Solve a problem
Have you ever felt like all the problems of the world could be solved if someone just bothered to ask you?
OK, so maybe not all the problems of the world. But I'm sure most of you know a thing or two about a thing or two. Why not put your knowledge to good use solving the problems of some of the world's largest organisations, for cash?
Take a look at Innocentive.com, a "global, online marketplace where organisations in need of innovation - companies, academic institutions, public sector, and non-profit organisations - can utilise a global network of over 160,000 of the world's brightest problem solvers". IdeaConnection.com and EdisonNation.com are also worth a visit.
Take a survey
Many marketing firms will pay you to complete surveys for them. Sign up to Yougov or Panelbase - you can complete a survey in as little as ten minutes and each one pays between 50p and £10.
And, while you're at it, get paid to listen to music by signing up to SliceThePie. You'll have to review random anonymous tracks you are given, and the pay is low (typically 5p to 25p per song) but if you're a music buff, it might appeal!
Make money from your creative talents
All over the UK, home-based crafters are busy wielding knitting needles, whipping up pieces of jewellery, drawing fantastic pictures, fashioning beautiful ceramic objects and making all sorts of exciting things with felt.
As a result, there are various different online marketplaces now dedicated to helping you sell your handmade goods.
For example, Etsy is the biggest player in the market. Based in the US, it allows you to sell commercial and handmade crafting supplies (like material and buttons). You can also sell vintage items (which need to be more than 20 years old, and have 'vintage appeal').
You also need to be aware that the majority of Etsy buyers are still US-based; how many would be willing to pay the extra postage costs involved in shipping you item from the UK? And of course, the whole site operates in US dollars, which can be slightly confusing.
The alternative is to use Folksy - a growing handmade marketplace based right here in the UK.
Folksy is much younger and smaller than Etsy, but this could work to your advantage, as you'll almost certainly face less competition in your chosen field.
The process to setting up shop is very similar to that on Etsy - you register, get your own personal web address, build your profile, customise your 'shop window' and start listing your items.
It's free to register on both Etsy and Folksy but there are further costs down the line. On Folksy, you'll pay 20p to list an item for six months (after which time it is de-listed). If and when you make a sale, you'll pay Folksy 5% in commission. On Etsy, it costs 20 cents to list an item for four months. After this period it is de-listed, and you have to pay to list it again. If and when your item sells, you'll also pay a 3.5% transaction fee.
Other sites include:
Coriandr - based in the UK, allows you to sell anything creative and handmade.
DaWanda - based in Germany, this is another (European) equivalent to Etsy and Folksy.
Misi - based in the UK, a marketplace and community designed to showcase creative talent.
Not On The High Street - based in the UK, this site is designed to promote high-quality, original products and personal service.
All Things Original - stocks a range of creative gifts from independent British designers.
Not Mass Produced - based in the UK and designed to promote the work of eco-friendly British and European artisans.
Keen to make money from your hobby? Find out which strategies have worked best for lovemoney members by asking a question on Q&A.
Be the first to comment
Do you want to comment on this article? You need to be signed in for this feature