The new cars that depreciate the fastest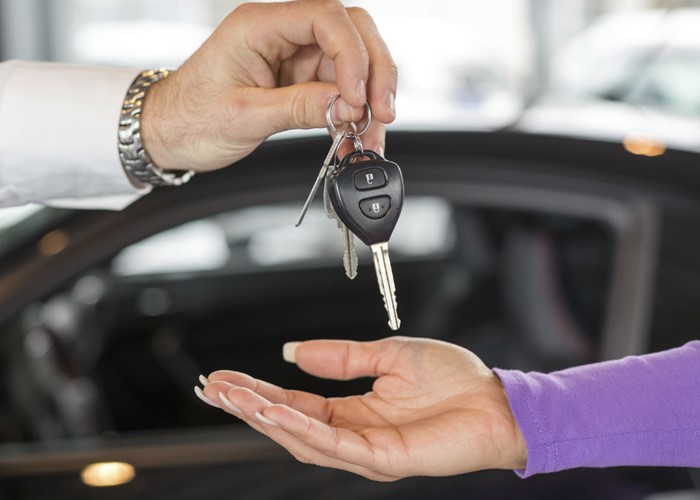 If you want your motor to retain some value, then these are some of the cars to avoid.
It's no secret that when you purchase a new car, it loses a chunk of its value the moment you drive it off the forecourt.
Second-hand cars – even if they have only been owned for a very short period – are always cheaper than those that are brand new.
However, the rate at which cars depreciate can vary substantially. Now the experts over at What Car? have named the 10 cars that depreciate the fastest based on an annual mileage of 12,000 miles.
Insurance up for renewal? Search for a cheaper quote with Confused.com
10. Infiniti Q50 3.5h Luxe
According to What Car, the Infiniti retains less than a third of its value over three years, dropping from an initial purchase price of £43,450 to just £13,225 three years down the line.
The team note that while the hybrid vehicle boasts "bold styling" that will set you apart from the crowd, it is "compromised in too many other areas to be recommendable".
9. BMW 4 Series Convertible 420d Sport
While the convertible has a "class-leading infotainment system" according to What Car, this clearly that isn't enough to help it retain its value.
From an initial purchase price of £44,535, three years on the road will see its value drop by more than £31,000 to just £13,475. That's just shy of a 70% fall.
8. Hyundai i40 1.6 CRDi SE Nav
The What Car team is pretty damning about the i40, noting that while it has "lots of standard equipment" and a decent boot, its "substandard interior quality and average driving style" severely hold it back.
It's even worse news on the depreciation front, as the experts reckon that three years down the line the vehicle will be worth £7,185, down by more than 70% from an initial purchase price of £24,000.
7. Jaguar XJ 3.0 V6 diesel Luxury LWB
This luxury saloon looks set to suffer a massive price crash after three years of ownership, dropping from an initial purchase price of £65,400 down to just £18,800, retaining just 28.7% of its value.
This is despite the fact that What Car reckon it's great to drive, with quality handling as "a punchy range of engines".
6. Peugeot 308 SW 1.5 BlueHDi 100 Active
The 308 may well be a quality choice for a spacious estate, but it's not much good if your main priority is retaining value.
What Car reckons that its value will drop from an initial £21,895 to just £6,150 after three years, retaining just 28.1%.
Search for cheaper car insurance with Confused.com
5. Vauxhall Astra Sports Tourer 1.6 CDTi 136 Auto SRi
This version of the Astra is likely to set you back around £26,735 to purchase new. But three years of driving will see it retain just 28% of that value, leaving it worth £7,475 according to What Car.
4. Maserati Quattroporte V6 Diesel
The What Car team is effusive in its praise for the Quattroporte, describing it as "smooth, luxurious and powerful".
The trouble is its value will crash over three years from £74,320 to just £20,575. That leaves you with a retained value of just 27.7%. Ouch.
3. Fiat Tipo 1.6 Multijet DDCT Easy Plus
The team aren't so warm about the Tipo, describing it as an "also-ran" in the family hatchback class.
It is also likely to retain just 27.5% of its initial value after a few years of ownership, dropping from an initial price £20,510 to a paltry £5,650.
2. Renault Zoe 65kW i Q90 40kWh Dynamique Plus
The Zoe is a "compelling choice" if you're after a small electric car according to What Car, offering very low running costs as well as a quiet and easy drive.
From an initial purchase price of £29,270, its price is likely to drop to £7,800. That leaves retained value of only 26.6%.
1. Fiat Doblo XL Combi 1.6 Multijet 120 SX
The Doblo is described as perfect for large families looking for a people-carrying bargain, but three years down the line it may be even more attractive on price.
This electric motor retains just 26.1% of its value, falling from an initial purchase price of £26,183 to £6,825.
With both the Doblo and the Zoe it's worth noting that the car prices don't include the government's £3,500 zero-emission vehicle grant.
Don't automatically renew your car insurance! Search for a cheaper policy with Confused.com
*This article contains affiliate links, which means we may receive a commission on any sales of products or services we write about. This article was written completely independently.
Be the first to comment
Do you want to comment on this article? You need to be signed in for this feature