LendingCrowd offers £200 cashback and a targeted 6% return: is it safe?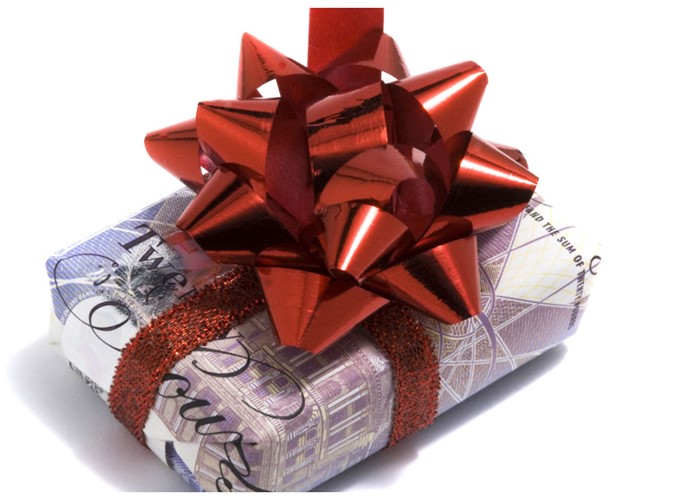 You can pocket £200 cashback as well as a top return on your savings when you invest with LendingCrowd right now – but is the deal worth going for?
LendingCrowd is offering both new and existing investors the chance to earn £200 cashback when they invest £5,000 before 19 November 2017.
We take a look at the platform, the cashback deal and whether it's worth going for.
How LendingCrowd works
LendingCrowd launched in 2014 that allows investors to lend to small and medium-sized UK businesses in need of a loan.
The peer-to-business model allows you to bid on loan auctions or buy parts of loans instantly from other investors.
The loans are for fully credit-assessed UK businesses that need to borrow for growth, buying assets, debt restructuring or just need some working capital.
The platform takes security on loans appropriate to the circumstances and this may include director's personal guarantees and/or debentures over the company.
The sectors that the platform caters to are varied, including hospitality, retail, e-commerce and manufacturing.
You make money through the capital and interest repayments that businesses make each month, which you can choose to reinvest or cash in.
Click here to go direct to the LendingCrowd offer
What you can get
Lending Crowd offers two investment products, which are both eligible for the £200 cashback offer.
Both can be included within the company's Innovative Finance ISA.
The Self Select Account allows you to choose your own investments and can be opened with as a little as £20.
The Growth Account automatically invests funds in a diversified portfolio, which offers a targeted rate of 6% a year (after fees and bad debt). You need a minimum of £1,000 to invest.
The Growth ISA and Self-select ISA allow you to invest up to £20,000, with the target returns being tax-free. The platform also allows transfers in from existing ISAs.
These returns blow the rates on traditional savings accounts out of the water, however, they can be beaten or matched by other peer-to-peer and peer-to-business platforms.
For example, Assetz Capital is offering predicted returns of 7%, while Ratesetter is promising a rate of 6.1%.
How does the cashback offer work?
To qualify, you need to fund an existing or new LendingCrowd Account with £2,500 or more before 30 September.
Funds can be deposited by debit card, bank transfer or via a transfer from an existing ISA.
Lenders will receive cashback for the first £5,000 of funds that are lent out to businesses.
The cashback will be paid into your LendingCrowd account within 30 days of qualifying for the promotion and be held as part of your lending fund.
However, you must maintain a minimum balance of £5,200 which includes lender funds (comprised of loan parts, lender funds and loan repayments) and the cashback in your LendingCrowd Account for a minimum of 12 months from the date cashback is credited.
For the full terms and conditions see here.
Withdrawing your money
LendingCrowd say you'll be able to cash-in all or part of your investment at any time.
However, there is a 1% fee for all cash withdrawals on the Growth Account and a 0.5% fee on each sale in the Self-select account and the time it takes to get your money back depends on how quickly your holdings can be sold to other investors.
So, liquidity is not a guaranteed feature and while there is no fixed term you could have to wait to get your money out.
How safe is your money?
As with any other peer-to-business platform, your capital is at risk when you invest with LendingCrowd.
LendingCrowd's products are not covered by the Financial Services Compensation Scheme so there is a chance you could lose part or all of what you invest.
However, LendingCrowd tries to minimise the risk in its Growth Account by spreading investment across at least 20 different loans, meaning no more than 5% of your money is invested in any one loan.
However, the responsibility to spread risk is on you if you opt for the Self Select account.
LendingCrowd also says it has a dedicated Credit Assessment Team, which reviews every borrower application, which means only established, credit-worthy businesses can try and raise finance through the platform rather than start-ups which tend to be riskier.
Verdict
The LendingCrowd incentive sounds good on the surface, but it's worth remembering that you won't be able to withdraw the £200 cashback for a year.
So, this isn't a reason to invest in the platform if you are looking for a quick cash boost.
However, if you are prepared to invest £5,000 for at least 12 months and are happy with the type of businesses LendingCrowd is facilitating loans for, it could be worth the wait.
Just make sure you shop around and look at other peer-to-peer and peer-to-business platforms like Zopa and Funding Circle to ensure LendingCrowd is the right one for you.
You should compare the rates, how money is lent, as well as the strategies for limiting bad debt and what happens when borrowers default on loans.
More on peer-to-peer:
Innovative Finance ISA: what it is, how it works, rates and providers
Be the first to comment
Do you want to comment on this article? You need to be signed in for this feature