3.25% savings that rise with base rate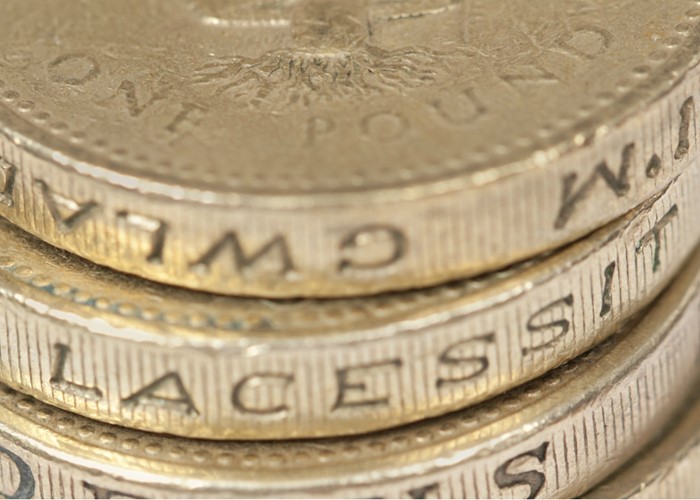 The base rate can only head in one direction from here so why not link the return on your savings to it?
Perhaps it's a little overdramatic to claim getting a decent return on your savings is a herculean task, but it's certainly not easy to find. Low rates and high inflation have conspired to destroy the real value of your cash, so it pays to look beyond ordinary savings accounts.
Tracker bonds
With this in mind, have you ever considered a tracker savings bond? A tracker bond is a fixed term account with a return that's linked to the base rate. In fact, it's similar to a tracker mortgage. Just as the rate the borrower pays rises or falls in line with changes to the base rate, the rate you'll earn on savings in a tracker bond will alter in the same way.
But, of course, the tracker borrower is hoping the base rate will stay where it is for as long as possible, whereas you, as a tracker saver, will be keeping your fingers crossed for the reverse. If you think the base rate is likely to start climbing in the near future, then a tracker bond could be right up your street - particularly if you are locked into a tracker mortgage, and want to hedge your bets.
Unfortunately, tracker bonds aren't as widely available as you might hope and some have been withdrawn recently.
Recent question on this topic
Here, we take a look at a couple of tracker bonds which still available, and see how they compare:
Santander One Year Loyalty Tracker Bond
First up it's the Santander One Year Loyalty Tracker Bond. This one year fixed term bond tracks at 2.75% above the base rate, so the rate is currently a highly competitive 3.25%. This puts the return some way ahead of the best-buy easy access savings account from the AA which pays 2.80%.
To open the Loyalty Bond you'll need to deposit at least £10,000. (The maximum deposit is £100,000.) No additional deposits are allowed, and you won't be able to make any withdrawals until the account matures on 1 October 2011.
The bond is only open to you if you have your current account with Santander and you pay in at least £1,000 a month. You'll also be eligible if you have a Santander mortgage or investment product. If none of that applies, you can qualify by moving your main current account to Santander using the Account Transfer Service. This could be a good move if you were thinking about switching accounts anyway since Santander offers some of the most competitive current accounts on the market, paying as much as 5% on balances up to £2,500. Just be aware Santander has gained a reputation for appalling customer service among some lovemoney.com readers.
Inflation is the enemy when it comes to your savings because it attacks real returns, and reduces the purchasing power of your cash.
Nationwide 1 Year Tracker e-Bond
If you don't meet the eligibility criteria for the Santander Loyalty Bond and you don't wish to switch current accounts, a second option is the Nationwide 1 Year Tracker e-Bond. This bond is suitable for smaller savers requiring an opening deposit of just £100.
Like the Santander bond, partial withdrawals aren't permitted during the term and no further cash can be added once you've made your initial deposit. However, you can close the bond early if necessary as long as you give 90 day's notice. If you aren't able to do that, you'll be hit with a penalty which is subject to 90 day's loss of interest.
Again the return you'll earn tracks at a set margin above the base rate depending on how much you pay in. Here are the returns depending on your balance:
| | | | |
| --- | --- | --- | --- |
| Minimum balance | Maximum balance | % AER (base rate + x%) | Current rate |
| £100 | £9,999 | BR + 1.75% | 2.25% |
| £10,000 | £24,999 | BR + 1.80% | 2.30% |
| £25,000 | £49,999 | BR + 1.90% | 2.40% |
| £50,000 | £3,000,000 | BR + 2.00% | 2.50% |
You'll see these returns are lagging behind Santander particularly for smaller balances under £10,000 which are paying 1% less. They are also falling short of the most competitive return offered by easy access savings accounts.
Are tracker bonds worth it?
We have already seen that the Santander bond is paying a return which easily exceeds the easy access best-buy. The base rate has remained at 0.5% since March 2009 and can only climb from here. If that begins to happen in the next 12 months, the returns from the tracker bonds would increase further. This is another important advantage over easy-access accounts where the returns only ever seem to drop.
But the real question is, given that you'll need to lock your savings away, how do tracker bonds compare with other limited access accounts such as fixed rate bonds?
The top fixed rate bond over 12 months is the Baroda MAX 1 Year Fixed Rate Bond which requires a minimum investment of £500 and pays a rate of 3.15%. The second best-buy is ICICI 1 Year HiSAVE Fixed Rate Account which pays a guaranteed rate of 3% on savings of £1,000 plus.
The Santander Loyalty Bond already beats both of these fixed rate returns. You may think you're better off with a fixed rate bond over the Nationwide 1 Year Tracker e-Bond, but remember the rates on tracker bonds have the potential to improve even more, whereas the fixed rate bonds will stay exactly where they are now until they mature.
Having said that, the base rate would have to rise very quickly for Nationwide to surpass the returns paid by Baroda and ICICI during the one year term.
If you do decide to go for a tracker bond - or indeed any fixed term account - always remember to review your savings when they mature. Your bond will likely be moved into a follow on account which is far less competitive. Be ready to switch.
Compare savings accounts at lovemoney.com
More: Protect yourself from falling savings rates | Top new instant access savings accounts
Be the first to comment
Do you want to comment on this article? You need to be signed in for this feature