Make money in the sunshine!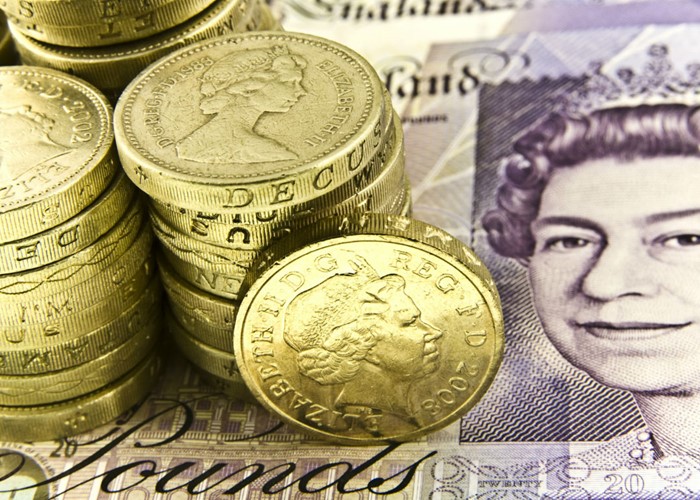 Summer's finally on its way, so follow our top tips to find out how you can make some extra money...
Well, it looks like the weather is finally improving – hurrah! (Although I know now that I've said that, I've jinxed it.) I don't know about you, but to me, everything seems a little better when the sun shines! So why not use the good weather to your advantage and make some extra cash? Here are some top tips to get you started...
Dog walking
There's nothing better than a stroll in the sunshine. And if you want to make some money while you're out rambling, why not see whether you can take someone else's dog for a walk? You can usually earn as much as £10 for an hour's walk.
To boost your earnings even further, walk more than one dog at the same time – just check other people are happy for their dogs to be walked together.
Ask around your neighbours to find out whether they would be up for this, or advertise your services on Gumtree or a dog walking jobs website.
Carboot sale
Carboot sales can be a great way to earn some extra cash. And spring is the perfect time to have a spring clean!
So why not spend a couple of hours clearing out your unwanted junk, and then arrange to sell it at a carboot sale? And while the sun is shining, you can't complain about standing around in the cold and rain! You have no excuse not to get out there!
You can check out carbootjunction.com to find a list of the car boot sales near you. Bear in mind, you need to pay a fee of around £10 for your pitch.
Related goal
It's easy to increase your income if you know how! Check out these innovative money-making tips to find out more...
Do this goal
Photography
If you're a keen photographer, why not get out in the sunshine and take some snaps? If you're a wildlife fan, the warmer weather is the perfect time to get out and about with nature. It's also bound to provide the perfect setting for stunning views.
Once you've taken your photos, see if you can sell them to stock photography websites. These will pay both amateur and professional photographers for their pics. Take a look at Alamy, where you'll get 60% of each sale, Fotolia and PictureNation.
Gardening
Spring is also the time to get out in the garden. And the garden is actually a great way of helping you to make money!
For a start, if you're an expert at growing your own fruit and veg, why not sell some? Your friends and neighbours may be more than happy to buy some fresh produce from you at decent prices.
On the other hand, you could simply offer your gardening services to others - if you know what you're doing, why not offer to mow a friend's lawn, or do a spot of weeding? Alternatively, if you're feeling confident about your abilities, you could advertise your services on a site like mybuilder.com.
Even if you're not a keen gardener, a garden can still make you money. If you're not going to use it yourself, why not rent it out to someone else? SpareGround is a great website to help you do this as it's an easy way to advertise your garden to rent. What's more, it's free to sign up.
Host a garden party
If you have a garden and fancy having some fun in the sunshine with your friends, consider hosting a 'direct selling' party in your garden, where you invite a consultant (say, from The Body Shop) to come to your home and demonstrate some products to your friends, who can choose whether or not to buy them. You'll get either free products or a discount on what you buy.
Find out more by reading How to make money in the evening.
Fruit picking
Fruit picking can also be a great way to earn some extra cash. Admittedly, you may have to wait a while longer for this because fruit picking in the UK usually takes place between June and October.
To get started, it's a good idea to ask at local farms if they will need any help, and keep an eye out for advertisements. You could even ask at your local market. You can also have a browse on the pickingjobs.com website.
Sometimes you will be paid an hourly or daily rate, other times you will be paid depending on how much you've picked. Just bear in mind that you will need to work hard as fruit picking can be quite tough going!
Ed Bowsher investigates great ways to save and earn some extra money!
Finally, here are two ways you could also save yourself some money in the sunshine:
Quit the gym and get running
Gym memberships can be very expensive – you can be throwing away around £600 a year, if not more. So why not quit the gym and get out in the warm weather instead? Running is a far cheaper way to keep fit because it's free! And if you're not sure you'll get motivated, ask one of your friends to come with you!
Alternatively, why not organise a local footy team? Get some of your mates together and meet up once or twice a week for a game!
Abandon the car
If you live near enough to your place of work, but you currently drive every day, why not ditch your car and start walking or cycling? The warmer weather is likely to make this far more appealing. And not only will you be keeping fit, but you'll save lots of cash on your petrol bills!
So what are you waiting for? Get out into the sunshine and make some cash!
Take the 'drop a brand challenge' with lovemoney.com
This week, following on from the success of our article The easiest way to slash your food bills, we are challenging you to drop a food brand (to a supermarket brand, for example) over the next week, then tweet lovemoney_com or Frugal_Friday or leave a comment on our facebook fan page to tell us about how you found the experience, how much money you think you've saved and whether you'd recommend it. The best tweet/comment will win one of our lovemoney.com goodie bags! (Read the terms and conditions of the competition here before you enter.)
More: The easiest way to slash your food bill | Seven old-fashioned money-saving tips
Be the first to comment
Do you want to comment on this article? You need to be signed in for this feature