Degiro: new cheapest share-dealing service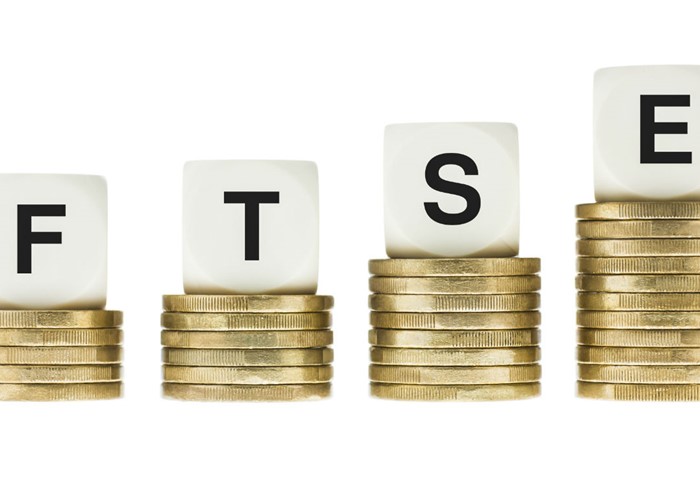 Pay less than £2 to buy or sell shares.
Dutch broker Degiro has launched a new online-trading platform in the UK, allowing investors to buy and sell shares from just £1.75 a trade.
The broker started out serving only institutional clients, but launched its retail trading platform in Holland in 2013 and is now active in 17 European countries. But is it really as good as it looks?
Let's take a look at some of the pros and cons.
The UK's lowest dealing charges
For dealing in UK-listed shares, Degiro charges a flat fee of £1.75 per trade, plus 0.004% of each trade's value. So a £1,000 trade costs just £1.79, while a £10,000 deal would be £2.15. Most other UK brokers charge from £5 to £12.50 per trade, so Degiro is the cheapest by miles.
Even cheaper US trades
For US-listed shares, dealing costs are even lower, at just $0.50 (around 32p) per deal, plus $0.004 per share. To take an example, buying 100 Apple shares at $126.76 a share (so costing you a total of $12,676) would set you back a mere $0.90 (58p) in dealing charges. Most UK brokers would charge upwards of £40-50 for this same trade.
Ultra-low ETF trades
For investors like me who buy low-cost listed tracker funds known as exchange-traded funds (ETFs), Degiro is incredibly cheap. It charges just €2 (less than £1.50) plus 0.02% to deal in ETF shares, with no fees to hold these securities. That's another great deal.
Compare share-dealing services with loveMONEY
No quarterly or inactivity fees
Degiro charges no quarterly, inactivity, dividend collection or custodian fees, so there are no extra fees for not dealing in any particular period. This is very different to most stockbrokers, whose fee structures are usually packed with hidden charges.
Plenty of positives to the Degiro service then. There are some flaws to bear in mind though.
No unit trusts or OEICs
At present, you cannot deal or hold unit trusts or open-ended investment companies (OEICs) in a Degiro account, which may be an obstacle for some British investors.
No ISA or SIPP accounts
Degiro only offers a basic dealing account currently, so no ISAs or SIPPs. However, the company said it plans to introduce these services in the next six months or so.
No UK FSCS protection
Degiro is registered in Holland, but operates under licence in the UK under what's known as MiFID (the Markets in Financial Instruments Directive). This means that Degiro is not covered by the investor safety-net provided by the UK's Financial Services Compensation Scheme (FSCS). Were Degiro to go under, UK investors would have to apply for compensation via the Dutch regulator.
Then again, Degiro keeps all client cash and assets in 100% segregated, ring-fenced accounts.
A bargain-basement, no-frills service
With dealing fees that it claims are, on average, just a sixth (16%) of those charged by rival brokers, Degiro is sure to attract some attention.
Although Degiro claims its dealing platform is "simple, fast and user-friendly", what's on offer is very much a no-frills service.
There is none of the deeper analysis, advice, advanced reporting and day-to-day support on offer from the likes of Hargreaves Lansdown. Getting hold of in-depth records (say, for tax returns) could be an issue, as could reaching someone for help by phone.
Compare share-dealing services with loveMONEY
Just how cheap is Degiro?
To find out just how low Degiro's fees go, we checked the cost of a single trade of £5,000 of UK-listed shares. Here's what Degiro and seven other leading brokers charge to conduct this deal online:
Broker

Standard

dealing fee

Increase

over Degiro

Degiro

£1.95

-

iWeb

£5.00

£3.05

Interactive Investor

£10.00

£8.05

Barclays Stockbrokers

£11.95

£10.00

Hargreaves Lansdown

£11.95

£10.00

Halifax Share Dealing

£12.50

£10.55

TD Direct

£12.50

£10.55

The Share Centre

£50.00

£48.05
As you can see, Degiro thrashes its rivals when it comes to low-cost dealing. Even the cheapest of the seven, iWeb, charges more than twice as much as Degiro.
All the other brokers in this table charge upwards of £10 for the same trade, rising to a whopping £50 at The Share Centre. What's more, when you add on all the other hidden costs - such as inactivity, quarterly, dividend collection and custodial fees - Degiro is the UK's cheapest share-dealing service by far.
Compare share-dealing services with loveMONEY
More on investing:
From Brewdog to CAMRA: how to invest in beer
Absolute return funds fail investors
Be the first to comment
Do you want to comment on this article? You need to be signed in for this feature