Vodafone to hike out-of-bundle mobile phone charges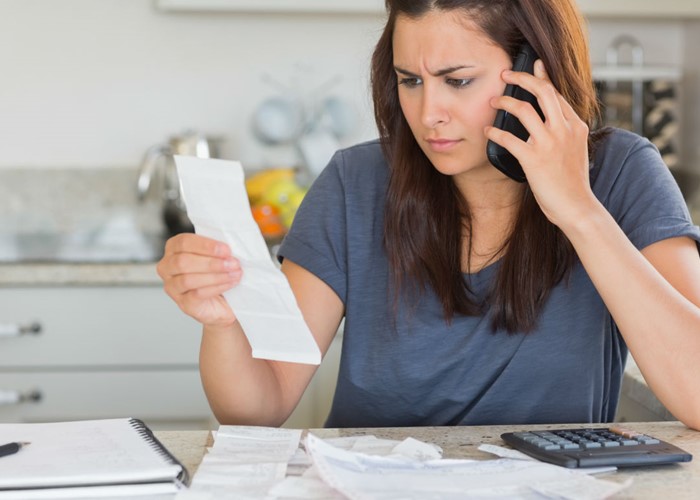 The changes could push your bill up if you tend to go over your monthly allowance.
Vodafone has announced a series of price hikes which will impact people that tend to exceed their monthly usage allowance.
From 28th June charges for calls, texts or data used outside a customers' contract limit will go up, as well as certain other costs not normally included in a subscription like calls to freephone numbers.
The mobile giant said it had to make these changes as its costs were rising.
Compare mobile phone deals with Recombu
The changes
The table below outlines the various changes to Vodafone's out-of-bundle charges.
| | | | |
| --- | --- | --- | --- |
| Type of out of bundle charge | Current cost | New cost | % change |
| Calls to UK mobile networks, standard UK landlines and voicemail | 40p per minute | 45p per minute | 12.5% |
| Standard text message (up to 160 characters) | 15p per text | 18p per text | 20% |
| Non-standard UK text messages such as call-forwarding services (to numbers such as 07744, 07755) | 15p per text | 18p per text | 20% |
| Long text message | 16p per text | 18p per text | 12.5% |
| Picture message | 37p per text | 40p per text | 8.1% |
| International texts from the UK | 30p per text | 35p per text | 16.7% |
| UK data usage | £6.00 per 250MB | £6.50 per 250MB | 8.3% |
| Calls to freephone numbers (0800, 0808, 050) | 14p per minute | 20.4p per minute | 45.7% |
| Calls to non-geographic numbers (0845, 0870) | 14p per minute | 20.4p per minute | 45.7% |
| Calls to 0871, 0872, 0843/4 | 35p per minute | 40p per minute | 14.3% |
| Calls to premium rate services (starting 09) | 60p to £2.10 per minute | 75p to £2.25 per minute | 25% to 6.7% |
| Calls to Vodafone's preferred directory enquiry number (118 881) | 85p per minute | 85p per minute | None |
| Calls to 118 500, 118 404, 118 247 and 118 212 | £2.25 to £3.75 per minute | £5 per minute | 122%- 33% |
| Calls to 118 118, 118 661 and 118 888 | £3.25 per minute | £3.25 per minute | None |
As you can see the cost of out-of-bundle calls, texts and data usage is being hiked by over 10% in most cases. The cost of calls to freephone numbers and non-geographic numbers are being almost doubled and calls to directory enquiry numbers (118 500, 118 404, 118 247 and 118 212) will be charged at £5 a minute, an increase of up to 122%.
But it's not all bad news for Vodafone customers as the company also announced it will cut the cost of using a mobile in EU countries from 1st July.
Making a call to another country will cost 18.7p per minute instead of 24.5p per minute while receiving a call will drop from 7.1p per minute to cost 4.9p per minute. Sending a text message will fall 2.3p to 5.8p per text while sending a picture message is being almost halved from 37p per text to 19.8p per text. And the cost of data roaming will drop from 45.9p per MB to 19.8p per MB.
The changes will apply in all Eurozone countries apart from Albania, Bosnia, and Herzegovina, Channel Islands (Jersey, Guernsey), Faroe Islands, Isle of Man, San Marino, Switzerland and Turkey.
Compare mobile phone deals with Recombu
What can you do?
Vodafone's price changes are for services that fall outside of a subscription, which means new Ofcom rules to protect customers from mid-contract price rises don't apply.
However, as these may be of 'material detriment' to some, Vodafone has to give customers that could have their bills increase by 10% or more the opportunity to leave penalty-free.
Vodafone will estimate how much a customer's bill will rise based on a three-month profile of how they use their plans. Customers that tend to exceed their allowance or tend to rack up charges for other non-inclusive costs will be warned.
However, you will need to contact the company in writing to cancel before 28th June 2014.
Vodafone says for many this won't be an issue as customers tend to stay within their agreed bundle,s but for those that do use more there are a number of 'extras' available to keep costs down.
Compare mobile phone deals with Recombu
More on mobile phones:
Get a smartphone for under £100
The UK's mobile phone theft hotspots
Paym mobile payments service launches
Be the first to comment
Do you want to comment on this article? You need to be signed in for this feature