How your mobile phone can help you manage your money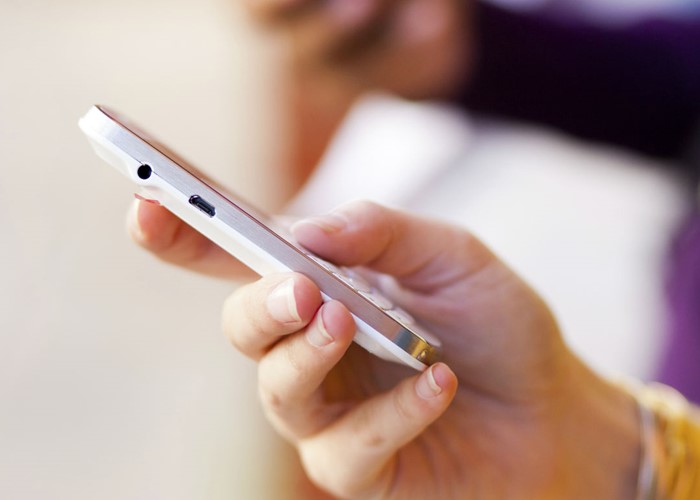 Mobile phones have evolved beyond all recognition in the past 20 years, so what financial apps should you need to be using now?
Today marks 20 years since the first ever text message was sent and mobile phones have changed a lot in this time.
We're no longer carrying around heavy bricks to make calls and texts as our phones can do just about anything we want – play music, take photos, send emails or play games.
When it comes to our finances smartphones not only make it a lot easier to manage our money on the go, they are also stacked full of apps to help us cut down the amount we're spending.
Banking apps
Instead of visiting a bank branch to find out your balance or logging on with a card reader and entering in all your personal details, an app allows you to do all this in an instant from your phone.
Most apps will give you details of your balance and let you make payments and transfers between different accounts. Recent spending will be listed for a certain time, normally around a week, and you'll need to register through your bank to get started.
All the major high street banks have apps to download including Barclays, First Direct, HSBC, Lloyds TSB, RBS-Natwest and Santander.
Many also offer extra apps, such as Barclays Pingit, which allows users to transfer money to each other by exchanging phone numbers, without having to enter in bank account details.
And if you want to see all of your accounts in a single place, there's Lovemoney's own MoneyTrack app. Read Free MoneyTrack iPhone app live on iTunes
for more.
Money saving apps
There are hundreds of apps available for your smartphone and many of them will help you save money. Here is a list of my some of my favourites.
The mySupermarket app is a great way to seek out the cheapest prices at the supermarket. Once you scan a product's barcode the app will list the cheapest place to buy the item, along with alternatives.
Apple has its own money tracking app which lets you keep an eye on pretty much every part of your finances. It's suitable for individuals, families and small businesses and can only be used with Mac products. You can view different bank balances, monitor spending and create budgets and there's an iPhone app (£2.99) and a seperate more advanced Mac programme (£39.99). The two can be synced together and there's a 30-day free trial for the Mac version.
The free Skype app allows users to speak to friends and family across the world for free with face-to-face video calls and instant messages with a 3G or WiFi connection. Calls to landlines and mobiles are also cheaper than if you were to call direct.
Get cash just for checking into a store with the free Quidco app. Participating nearby shops will be listed with the amount of cashback available, usually around 5p, and you simply need to 'check in' on your phone to get the money.
Money-off vouchers for restaurants and shops are also listed as well as the usual online and in-store cashback deals.
Next time you're meeting your friends for dinner don't worry if you've forgotten to print out a discount voucher as the Vouchercloud app will list all nearby deals for you. Once you've selected the discount you want, show your phone to a retailer and it'll be applied.
Ever found yourself stuck in a new town or area with no idea how to find an ATM and withdraw some cash? With the Cashpointer app you'll instantly be able to get a list of nearby cash points with a map and directions for how to get to them.
Although this is not a free app, it's well worth getting for the money-saving benefits. It costs 69p and lists alternative free phone numbers to expensive 0870 numbers. A free landline number will be automatically replaced when you start calling the pricey 0845 or 0870 number.
Instead of getting to the station and queuing for tickets or waiting for hours because your train is delayed, this app can tell you all you need to know instantly. It has train times which are updated throughout the day and you can buy tickets through the app and save favourite journeys.
Getting the best deal on your phone
The mobile phone market is hard to negotiate and providers not only offer a range of phones but also a range of contracts. This makes it hard to switch providers and work out what the cheapest deal is.
Buying a phone up front and using a SIM only tariff can be cheaper than signing up to a contract but this will only work if you've got the cash to hand.
If not a longer contract will save you paying any upfront fees, but these will be absorbed into a monthly fee. It's even possible to rent a smartphone with Vodafone but whatever you decide to do always shop around and compare a few different deals before you buy.
When signing a new contract don't be afraid to challenge providers to match or better each other as more than likely they will respond by giving you a more competitive deal.
Making sure you have your provider's app downloaded will give you instant access to your bills and is an easy way to check how much of your monthly limit you've used up.
More on smartphones:
4G from Everything Everywhere to launch next week
O2 to hike roaming charges by up to 140%
The cheapest way to get the iPhone 5
Last-minute travel apps to save you money
Be the first to comment
Do you want to comment on this article? You need to be signed in for this feature