American Express Shop Small scheme lets you get unlimited free fivers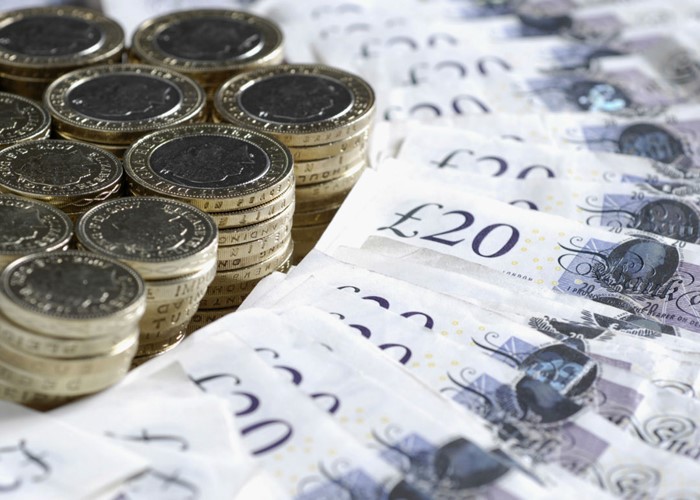 How much money can you actually save this month with the American Express Shop Small scheme? We put it to the test.
How many fivers can I collect in one day? That was the question I asked myself when I heard that American Express was offering an unlimited number of £5 credits to cardholders for using their American Express credit cards in small shops in November.
The scheme, called 'Shop Small', works like this:
You spend at least £5 in a participating retailer before 30th November, using your registered American Express card to pay. You can find participating retailers using a map or a postcode.
American Express credits your account with £5, and sends you an email to confirm this each time.
The big downside is that it only works once at each shop, so you're not eligible for a further £5 credit if you go back to the same shop and spend another fiver. But you can move onto the next participating retailer, where - if you spend another fiver - you'll get another £5 credit.
Shop Small, put to the test
For me, this presented a challenge.
How many £5 credits could I get in one day? After all, only 'small shops' which accept American Express can participate in the scheme. Although it isn't clear how American Express defines a 'small shop', most well known chains can't take part.
This made me cynical about the scheme because, in my experience, most small shops and restaurants don't accept American Express. In fact, the shop owners often complain bitterly - sometimes for an inordinate amount of time - that the reason they don't accept it is not their fault, but down to the fact that American Express charges a higher processing fee than Visa or MasterCard.
This makes American Express cards a bit of a pain to try to use in small shops, especially when there is a queue or you are in a hurry.
Or so I had always thought. But when I checked the map, I found to my amazement that no fewer than six pubs, five coffee shops, 11 restaurants and 31 other shops within a 20 minute walk of my North London flat were participating in the scheme.
That makes 53 retailers nearby - which is £265 in American Express fivers, just waiting to be collected by yours truly.
The question is: how many of these shops could I manage to visit in 24 hours?
24 hours with American Express made me feel rich
I cannot tell you how much fun it is to walk into loads of different shops and know that you can buy whatever you want for £5, and American Express will pick up the bill. I ended up visiting quite a few interesting shops I'd never set foot in before and will definitely shop at again - which means, as a bonus, it is a brilliant way of exploring and supporting your local shops.
To be frank, even though I only had a fiver to spend at each shop, the whole time I was in there, I felt like I was really, really rich, and it was a secret only I knew about.
You see, that's the strangest thing I discovered: most of the local shops I visited didn't know anything about this scheme. American Express does it all behind the scenes - as far as the shop is concerned, you are simply spending £5 or more and paying for it with American Express. They don't realise you are actually getting all your stuff for free!
This seems madness to me, because if the shop owners did know about it and advertised they were part of the scheme, surely a lot more people would visit their shops to get their free fivers?
As it is, despite American Express's handy map, I found it difficult to know which shops were actually participating in the scheme, and which weren't. Of the participating retailers I managed to visit, 18% didn't actually take American Express and had no idea why they were on the American Express map. This was embarrassing as I then had to decide whether to put back the fiver's worth of goods, or pay for it myself.
Incidentally, you can also use the smartphone App Foursquare to find participating retailers. This proved even less accurate than the map on the American Express Shop Small website, failing to list many of the retailers who were taking part and making the same mistakes about the retailers who weren't.
The other thing to be aware of is that, often, small shops will say there is a minimum amount you have to spend in order to pay by a card. Usually, this is £5, but in some places it was £6 or £10. This is annoying if, like me, you want to spend as little as possible of your own money and so are only aiming to spend a fiver in each shop.
So my recommended strategy is this: print off a list of nearby participating retailers from the American Express Shop Small website, but don't rely on it. Instead, check with each shopkeeper what the minimum spend is on American Express before you start gathering up your purchases.
So what happened?
In total, I managed to use my American Express card to get £90 worth of free stuff from five grocery shops, two coffee shops, one restaurant, one award-winning bakery (a truly awesome experience), two pharmacies, two different takeaways (one for us, one for the babysitter) and all six pubs. That's right, my husband and I went on what we affectionately named an 'American Express' local pub crawl, spending just over a fiver in each pub, followed the next morning by an American Express-funded breakfast of Red Bull (from one of the grocery shops) and cakes (from the bakery).
So if you follow my example, shopping small with an American Express card probably won't be particularly good for your health. But you might have a lot of fun. Especially if, like me, your other half also has an American Express card of their own. Roll on the weekend, I say!
How about you? Are you up for doing your own American Express Shop Small challenge to see how much free stuff you can get in 24 hours? If so, do come back and use the comments box below to let us know how you get on...
More on credit cards:
Be the first to comment
Do you want to comment on this article? You need to be signed in for this feature