Zebit: the prepaid card that's really a short-term loan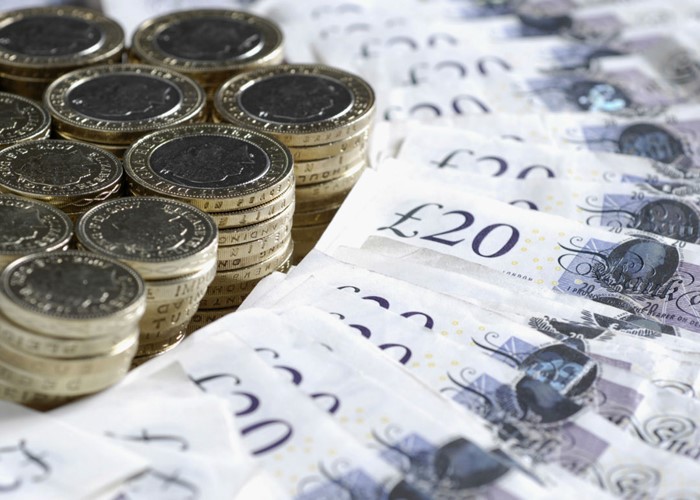 Short-term lender Zebit has launched a "prepaid" Mastercard with a massive four-figure APR and is encouraging people to go shopping.
The Zebit card claims to be a prepaid card but is effectively a short-term loan with an interest rate of a whopping 2,012%.
Like payday lenders, Zebit targets the financially excluded with poor credit records. All you need to apply is a job and a bank account, and be over 18 years of age.
How does it work?
Although Zebit claims to offer a prepaid Mastercard to help people without a credit card buy things online, the crucial difference between it and other prepaid cards is that it's Zebit that loads the card, not the cardholder. And this comes at a cost.
According to its website Zebit customers should get started by telling Zebit what they want to buy and how much it costs. They then need to set up an account online where they will receive a "virtual" Zebit card. However, there's also an option to have funds directly transferred to a bank account – just like a payday loan.
Once the customer has told Zebit how much they want to borrow for their purchase they can set up a repayment schedule to suit their needs.
New customers are limited to borrowing up to £800 and this can be repaid over a maximum of seven months.
How much will it cost?
Zebit card loads or loans come with a massive APR of 2,012%. According to its website, if you borrowed £800 for seven months you'd repay £285.50 a month for seven months, a total of £1,998.50. That means your interest payments would be an eye-watering £1,198.50.
Even if you repaid the £800 in one month you'd repay £1,040 which includes an interest bill of £240.
As well as a "virtual" card, Zebit offers an upgrade to an "enhanced" virtual card or a real physical card. Both these options come with a range of fees which, presumably, all contribute to the card's four-figure APR.
The enhanced virtual card costs £1.99 a month and 99p every time you load the card yourself. If you go on holiday there's a foreign transaction charge of 2.5% every time you use the card abroad. Even closing the account costs £7.49.
A physical Zebit card costs £4.99 to issue or replace. Each trip to the ATM in the UK will cost you £2.99 and an extortionate £4.99 abroad plus a 2.5% foreign exchange fee. In short, taking out £10 worth of currency from a cash machine overseas will cost you £7.98 in fees. Even checking your balance at the ATM will cost you 49p.
Repayments
If you're crazy or desperate enough to get a Zebit card, you can make payments either weekly or monthly. Like payday loans the payments will be taken directly from your bank account.
If you make repayments on time you can earn up to 25% cashback once you've repaid the whole loan.
Zebit's website doesn't state what happens if you miss a repayment, but if other short-term lenders are anything to go by, there will be a range of late payment charges and default fees.
Irresponsible advertising
Like many payday lenders, Zebit's advertising is arguably irresponsible. Its homepage declares "Buy what you want: Zebit gets you instant cash so you can buy it before it's gone." Elsewhere on the website Zebit claims its company mission is "to help people buy the things they want, when they want them, on terms that best suit their needs."
A TV advert available on YouTube encourages people to use Zebit to take advantage of shop sales and buy hair straighteners and new clothes.
Earlier this year financial experts highlighted the need for a crackdown on the way payday loan services are advertised in order to help consumers avoid falling into a spiralling cycle of debt.
A survey by R3, a trade body representing insolvency experts, suggested that the slick advertising employed by many payday loan providers can blind people to the potential dangers of accessing finance in this way – and Zebit is the perfect example of this.
The company
So, who's behind Zebit? It's a trading name of Lending Stream which my colleague Rebecca Rutt wrote about in Lending Stream: the 'manageable alternative' to payday loans?
The company is a brand of US-based "analytics software company" Global Analytics. The company is registered in the US as well as the UK.
More on short-term loans:
The dangers of multiple payday loans
Be the first to comment
Do you want to comment on this article? You need to be signed in for this feature