When you're better off sick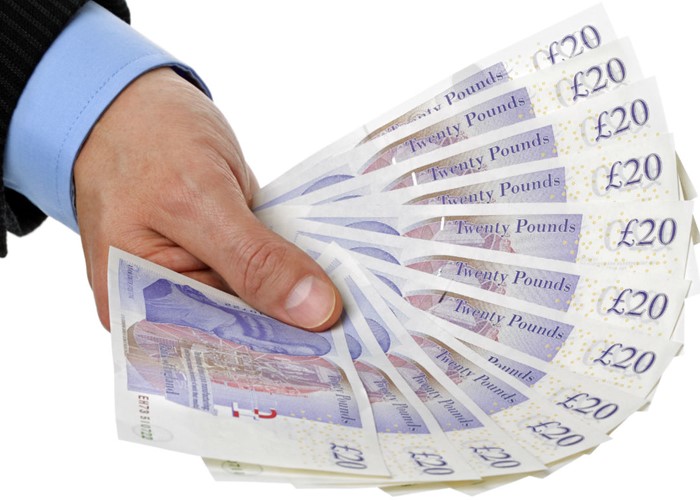 Good health is normally preferable to sickness, but there's one time in life when you're better off being ill.
You might think from the headline that I'm about to launch into a rant about the evils of Incapacity Benefit and how millions of healthy people are supposedly sponging off the state.
Well, for those who like that kind of thing, I'm afraid I'm going to disappoint you. This article is actually about something that is even more important than the size of the government's welfare budget. I'm looking at pension annuities and how to get one that is as large as possible.
I've said before that it's really important to shop around when you buy an annuity as you may be able to boost your retirement income by as much as 20%; today I'm looking at how you might be able to boost your retirement income by a further 20%!
Enhanced annuities
I'm referring to what are known as enhanced annuities. The best-known form of enhanced annuity is for smokers. As smokers are expected to live a shorter life than non-smokers, many annuity providers are willing to pay out a higher income to smokers. I've been plugging in some numbers to this annuity calculator, and it's clear that you can boost your income by around 10% if you're addicted to nicotine.
Enhanced annuities aren't just for smokers though. Providers may also be willing to pay out more for a raft of different reasons. Factors such as your job, where you live, and your weight can all boost your annuity. Other qualifying conditions normally include:
- High cholesterol
- High blood pressure
- Diabetes
- Serious illnesses such as cancer or heart disease
If you're wondering how much of a boost you might get from other conditions, look at this research from last year. The figures are based on a £60,000 pension pot for a 65-year old man:
Standard versus enhanced annuities
| | | |
| --- | --- | --- |
| Conditions | Annuity rate (income per year) | % increase over best standard annuity |
| Standard rate | £3,824 | - |
| High blood pressure/cholesterol | £4,120 | 7.7% |
| Diabetes for 3 to 5 years treated with 1 or 2 medications | £4,500 | 17.7% |
| Stroke 3 to 5 years ago with 1 or 2 medications, high blood pressure and impaired mobility | £4,808 | 25.7% |
Source: Just Retirement
So if you're planning to start shopping around for an annuity, it's essential that you tell each provider that you want to fill out a health questionnaire and that you think you may qualify for an enhanced annuity. Making sure that potential providers have a proper understanding about your health is just as important as shopping around for an annuity in the first place.
Enhanced annuities were only made available in 1995, so perhaps it's not surprising that sales of these products have soared since 2001:
| | |
| --- | --- |
| Year | Sales (£ millions) |
| 2001 | 419.6 |
| 2002 | 651.2 |
| 2003 | 698.6 |
| 2004 | 593.4 |
| 2005 | 638.7 |
| 2006 | 815.9 |
| 2007 | 1095.1 |
| 2008 | 1444.6 |
| 2009 | 1785.6 |
| 2010 | 2468.1 |
Source: Towers Watson
The big dilemma
I think it's clear that enhanced annuities make sense for a lot of people, but they do add to the 'annuity dilemma.' When it comes to buying an annuity, it's tempting to buy one fairly early – say, when you're 60 – because you'll be more likely to receive annuity income for a good long time. The chances of buying an annuity, and then dying six months later, are much lower than if you bought the annuity aged 70. But, of course, if you buy at 70, you'll get a higher annual income.
It's hard to say which is the best approach and the arrival of enhanced annuities has only made the decision harder. If you buy an annuity when you're 60, you may be 100% healthy and not qualify at all for an enhanced annuity (assuming you're not a smoker.) But if you wait till you're 70, you're more likely to be affected by a condition such as high blood pressure. So your annuity will get a double boost – partly from your increased age, and partly because your medical record is now tarnished.
I can't give any firm advice on this as it depends on your individual circumstances and also your attitude to risk. All I can do is to urge you to think seriously about this issue and take advice before you buy. Firms such as Hargreaves Lansdown and Annuity Direct would be happy to help.
More: 3 ways to boost your pension you've never heard of before | The mistake that could wreck your retirement
Be the first to comment
Do you want to comment on this article? You need to be signed in for this feature