How to beat record petrol prices!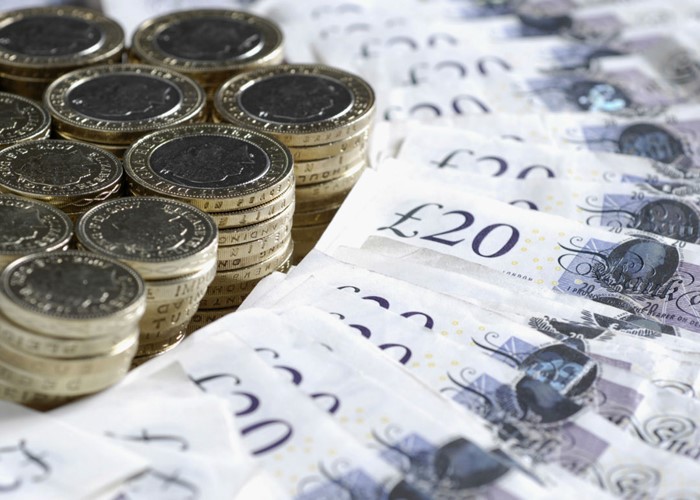 Petrol prices may be heading towards new record highs, but there are ways you can limit the damage.
2011 has not started well for the nation's motorists, with petrol prices rocketing once again. The average price for a litre of petrol has risen to a new record of £1.27, thanks to a combination of spiralling oil costs and the increase in VAT.
And while the Government has once again started making noises about making things a bit easier for beleaguered drivers, in the possible form of a 'fair fuel stabiliser' - a way of subsidising fuel prices - it's probably only a matter of time before petrol breaks through the £1.30 a litre barrier.
However, it is possible to cut the cost of petrol. Here are five measures you can take to help reduce your petrol bill...
1. Hunt down cheap petrol
A handy web tool for locating cheap petrol is petrolprices.com; a simple to use, free website dedicated to finding cheap fuel in your area.
The site lists more than 11,000 petrol stations up and down the country, with prices updated regularly.
You will need to register your details to gain access to the service. But after that, all you need to do is enter your postcode, state how far you're willing to travel, and the site will list a range of cheap petrol stations in your area for unleaded, diesel, and even LPG fuel.
It even has its own iPhone app now for when you're out and about!
2. Make filling up pay you
As well as saving money directly on your petrol costs, it might also make sense to get a credit card which rewards you for filling up. For example, the AA Credit Card Visa lets you earn reward points and every time you pay for motoring purchases, such as petrol, you'll earn double points. You can then exchange these points on everything from car insurance and maps to high street vouchers and cash. The AA credit card also offers 12 months interest-free on all purchases!
Rachel Robson takes a look at which car brands come out best in terms of value for money.
Alternatively, why not get a cashback credit card instead? For example, the American Express Platinum credit card currently offers 5% cashback (up to £100) on all purchases for the first three months, and up to 1.25% cashback thereafter.
3. Lighten the load
One common sense tip which could potentially cut hundreds off your bill is to remove unnecessary items from your car.
Taking off a roof rack you don't need, or unloading a few surplus items from your boot could make a world of difference, as according to insurance provider Swiftcover, a 100kg load reduces mileage by up to five miles per gallon.
In addition, the RAC advises drivers to ensure your tyres are pumped to the correct level, as driving with soft tyres can add a further 2% to your fuel bill.
However, if like me, you don't know your tread from your traction, Kwik-Fit offers some handy tips on how to look after your wheels, such as the importance of inflating them to the correct pressure and how to maintain them on a day to day basis.
You can even check the correct pressure for your own car simply by inputting your registration number on the website.
4. Be an optimal driver
Nobody likes a backseat driver telling you how to run your car. However, by making your driving a little smoother, you could knock a substantial amount off your petrol costs. In fact, according to the RAC, simple measures such as avoiding sharp braking and accelerating could shave as much as 30% off your bill.
In addition, according to Swiftcover, driving like a boy racer could end up costing you more than you bargained for. The insurer says that 55 - 65mph is typically the most fuel efficient speed for driving. Any faster, and fuel consumption increases.
Related how-to guide
A car is a significant purchase. Take your time and ensure that you get the best possible deal.
See the guide
Limiting your air conditioning use is another measure you can take to help save money. Now I'm not suggesting you should swelter in your car to save a few pennies, but bear in mind that depending on the car you drive, turning off the air conditioning when not absolutely necessary cuts around 8% off your fuel bill.
5. Ditch your car!
If you're willing to go one step further, you could slash your fuel bill by 100% by ditching your car completely!
Admittedly, for most car owners this is simply not an option, but next time think about whether you actually need your car for those short journeys before simply hopping in.
And, if you only really need a car for those essential trips, why not think about going halfway and joining a car club or sharing scheme in your area?
Car clubs let you hire brand new or recent models, parked in reserved spaces near where you work or live, while car sharing schemes involve one person driving their own car, with other passengers chipping-in towards the running costs.
Both options often require quite a bit of research to find a scheme which suits you, and won't be suitable for everyone. However, according to research, getting rid of your car altogether and joining a car club could save you more than £2000 a year.
So, hopefully these tips will assist you in keeping your petrol costs down.
This is a lovemoney.com classic article, originally published in 2008 and updated.
Be the first to comment
Do you want to comment on this article? You need to be signed in for this feature