Opinion: Asda, Sainsbury's, Tesco are cashing in on pandemic by upping delivery costs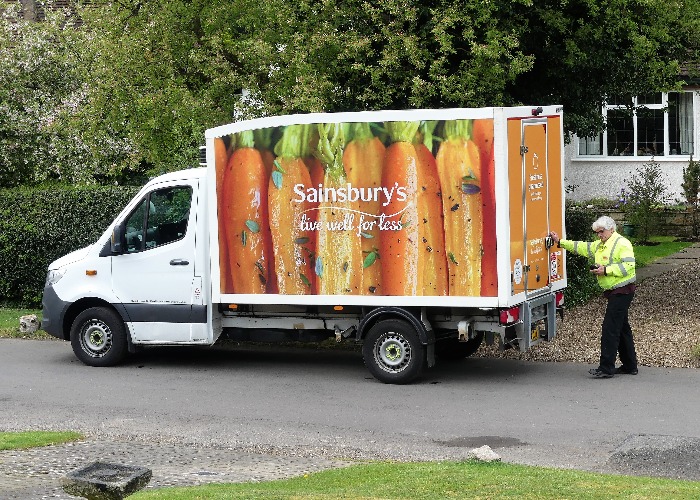 Customers face significantly higher delivery costs at a time when money worries are rising. Supermarkets should do the right thing and cancel these price hikes.
One of the inevitable by-products of heading into a second lockdown in England has been a surge in demand for supermarket delivery slots.
Just as we saw back when the pandemic first hit British shores earlier this year, households are following the advice to avoid leaving the house where possible, including when it comes to sorting out the weekly shop.
And that means booking in ‒ or at least trying to book in ‒ a delivery slot with our supermarket of choice.
But there is an unpleasant surprise waiting for those people who switched back to shopping in person as the first lockdown eased, in the form of more costly delivery slots from some of the nation's biggest supermarkets.
What's changing?
Of late Tesco, Sainsbury's and Asda have all revamped their pricing for delivery slots. Let's take a look at exactly what has changed.
Asda
Asda changed its delivery prices last week, with slots costing between £1 and £7 depending on the time period and the store location, which is only a small change from the £1-£6 range it had in place before.
More significantly, it has rejigged the way that deliveries for shoppers classed as 'vulnerable' will work.
Before the start of November, they enjoyed free delivered with no minimum order size.
However, they will now be charged the same delivery fees as other customers, while they will have to pay a £3 delivery surcharge if their total order comes to under £40, bringing them in line with other customers too.
Sainsbury's
There's been a big rejig of delivery costs at Sainsbury's, which took place last week, which means that most one-hour delivery slots will now cost between £2 and £7 rather than between 50p and £7.
The actual cost of your delivery will vary based on the day, time and size of your order ‒ if you spend less than £40, you have to cough up a flat rate of £7.
It has also introduced four-hour slots for £1. You won't find out the exact hour to expect your delivery until the day itself, but if you can be flexible ‒ for example you're working from home ‒ then it could mean saving a few quid.
Tesco
Tesco was the first to shuffle its pricing structure, back in August. Before then delivery slots could cost anything between £2 and £7 depending on the slot you went for.
But this was replaced with a flat fee of £4.50, unless your address is only supplied by one of its 'fulfilment centres' in which case the fee is £5.50.
Obviously, this is bad news if you used to go for one of those bargain slots as your costs will have more than doubled, though it is at least good news for those customers who used to use the most costly slots as they will have seen their delivery bill drop.
Tesco also offers a four-hour delivery slot, which costs £3.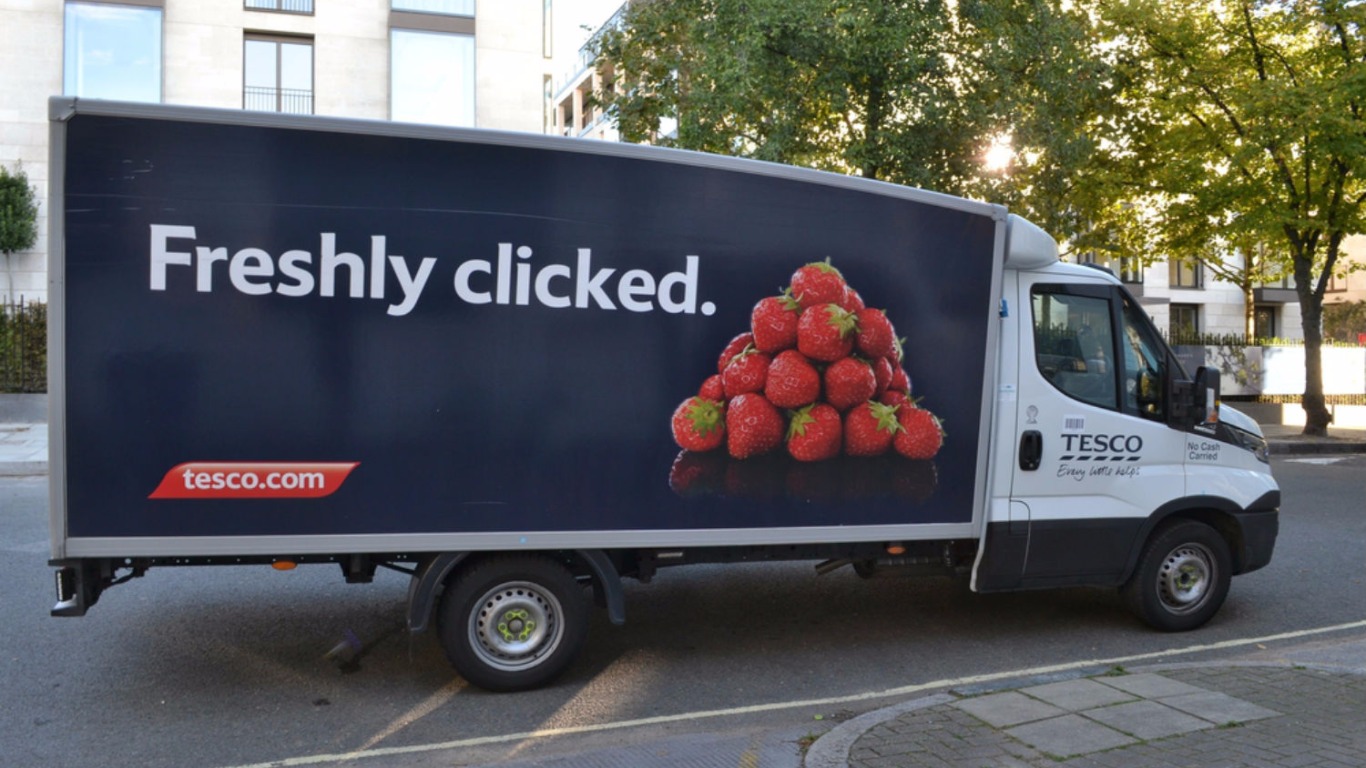 Making the most of a crisis?
Now, it's undeniable that supermarkets have had a tricky pandemic.
They have had to spend money on installing measures like screens and PPE to protect their staff and customers alike, as well as the hiring and training of new staff.
But let's not kid ourselves that it's been all bad.
As one of the few areas of retail that have been open throughout every version of lockdown, some supermarkets have been the big beneficiaries of our more limited options when it comes to spending cash.
Tesco for example reported that its first-quarter profits had jumped by a quarter off increased sales, while Asda has confirmed an increase of sales by 2.7% in the third quarter compared to last year.
It would be wrong to say these firms are swimming in cash, Scrooge McDuck-style, but equally, they have done far better out of it than many.
Helping themselves to handouts
It's worth remembering that supermarkets have done pretty well out of the Coronavirus support packages introduced by the Government too, for example with the 12-month break on business tax relief.
Analysis by the Altus Group points out that the nation's biggest supermarkets are saving a small fortune through these measures ‒ Tesco is holding onto £585 million for example, while Sainsbury's is pocketing £498 million. Asda and Morrisons are getting £297 million and £279 million respectively.
It's led to calls from some politicians, like the former minister Esther McVey, for supermarkets to hand that cash back.
The argument goes that this money would be better directed towards small businesses for whom it could be the difference between continuing or closing up entirely.
What's the point?
Deliveries are a bit of a loss leader for supermarkets ‒ between the salary of the driver, the fuel costs and the upkeep of the van, it will cost them more to get that food to you than they charge you.
But the timing of these price hikes still rankles.
In the grand scheme of things, an extra quid here and there will make absolutely no difference to their bottom line ‒ especially when you consider the tax breaks they've received ‒ but it could make a difference to the finances of the customers that need those deliveries.
Raising delivery costs now isn't necessary; it will achieve virtually nothing except upset and worry some of your most vulnerable customers.
So come on supermarkets, do the right thing and cancel the price rises, at least until Covid-19 is a thing of the past.
Be the first to comment
Do you want to comment on this article? You need to be signed in for this feature