Pension benefits & entitlements: Council Tax Reduction, Savings Credit, Pension Credit & more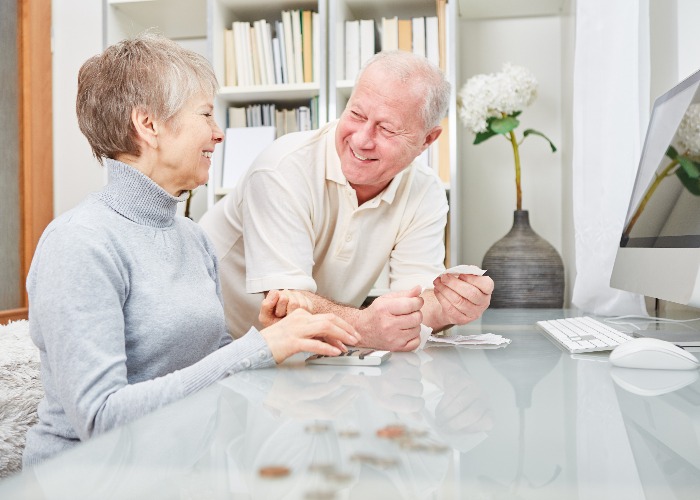 Many pensioners are failing to claim the various benefits, credits and discounts that they are eligible for. Here's a rundown of all the help available to older Brits – make sure you don't miss out.
Pensioners not claiming benefits
Nearly half of eligible pension homeowners are failing to claim any benefits, each missing out on an average of £1,423 a year, according to retirement firm Just Group.
That's particularly worrying given that more and more of us are retiring with sizeable debts still to clear.
The main problem is a lack of awareness about what we're entitled to claim as we get older, according to Just Group, which released its annual State Benefits Survey in January.
"The low level of take-up for some of the key benefits raises serious questions about the support being given to help people navigate the complexities of the benefits system," said Stephen Lowe, group communications director at the firm.
"Our survey once again shows that meaningful sums of money that would make a huge difference to people's lives are not being claimed."
Poorer households least likely to claim
The worst part is that it's those pensioners on the lowest incomes who are least likely to claim what they're entitled to.
Earlier research from the same firm released late last year showed that the poorest pensioners are receiving a whopping £2,600 less a year in state support compared to their wealthier counterparts.
Homeowners assume they aren't eligible
A key problem is that many retirees assume they aren't eligible for additional help because they own their home.
As a result, benefit and credit uptake among retired homeowners is staggeringly low, with almost half not claiming anything at all, and only a third claiming their full entitlement, according to Just Group.
We'll explain how each of these key benefits work and how you can apply in the next section, but just take a look at the table below, which highlights the extent of the problem.
Claim what you're entitled to
Of course, it's not just about Government help: there are loads of perks, discounts and incentives reserved for older Brits.
Even a little bit of extra financial help can make a huge difference, so we've rounded up loads of extra perks that you can take advantage of.
Note that some will be available from just 50 years of age, while others are only for those aged 60 and upwards.
If you've taken advantage of all the assistance you can get and are still struggling, take a look at this guide to boosting your income in retirement.
How to claim credits and benefits
Top up your pension income
Pension Credit is made up of two parts, namely Guarantee Pension Credit and Savings Credit.
The purpose of Pension Credit is to top up low incomes, bringing them up to a minimum of £167.25 for single people and £255.25 for a couple.
Almost one in six pensioners who are eligible still don't claim it, a situation that isn't helped by the fact that the eligibility criteria was changed last year.
Savings Credit is an additional payment for people who saved some money towards their retirement, such as a workplace pension.
Take a look at this page to see if you can benefit, but in short, you'll only qualify if you reached State Pension age before April 2016.
Get help with your Council Tax
You could get a leg up with your Council Tax payments if your savings are below £16,000 or you're on a low income.
Contact your local authority (or the Welsh or Scottish Government) to find out if you're eligible for Council Tax Reduction.
Read more: 9 ways to stretch your funds in retirement
Free prescriptions
It now costs £9 for an NHS prescription but if you're aged 60 or over and living in England, you won't have to pay anything.
If you live somewhere else in the UK, you're obviously entitled to free prescriptions regardless of your age.
Save on pharmacy meds with ChemistDirect
Help with your heating
No one should have to choose between heating and eating, which is why the Government has a few initiatives in place to help cover your heating in the bitter winter months.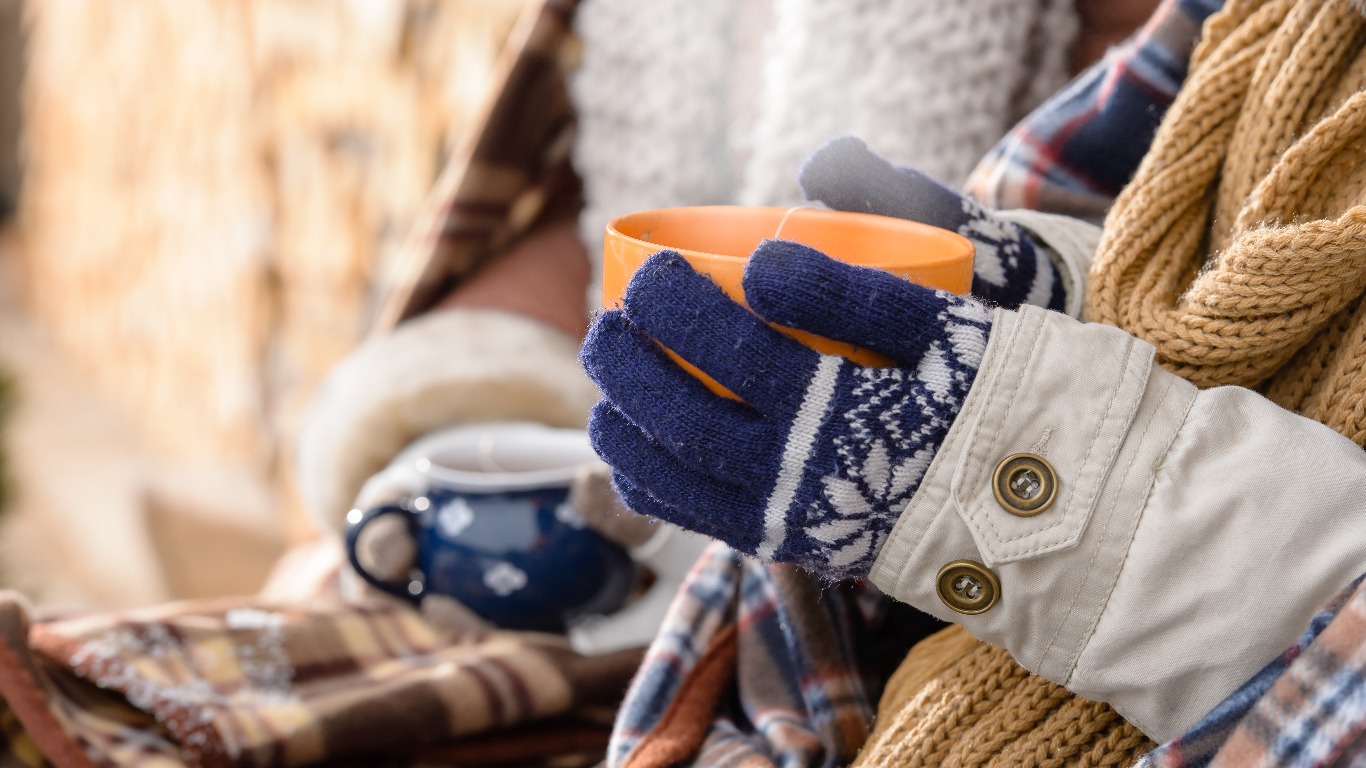 Winter Fuel Payment
The Winter Fuel Payment helps those born on or before 5 May 1954 keep warm during the winter. The amount of money you get depends on your age and who lives in your house, ranging from £100-£300 a year.
The deadline for claiming payments for this winter is 31 March 2020.
Those who have received it in previous years shouldn't have to make another claim – it'll be given to you automatically.
What's more, you should receive it automatically if you meet the age and residence criteria and receive another Government benefit including State Pension, Pension Credit, Jobseeker's Allowance and Employment and Support Allowance.
Learn more here, or ring the Winter Fuel Payment helpline on 0800 731 0160 Monday to Friday, 8am to 6pm to claim.
Cold Weather Payment
You'll receive a £25 payment when your local temperature is either recorded as, or forecast to be, an average of zero degrees Celsius or below over seven consecutive days between 1 November and 31 March each year.
If you're entitled to other income-related benefits like Pension Credit, you'll be eligible for Cold Weather Payments. It'll be paid automatically too.
If it isn't, tell your pension centre or Jobcentre Plus office or if you're getting Universal Credit, contact 0800 328 9344.
Warm Homes Discount
You can also get £140 off your electricity bill through the Warm Homes Discount scheme.
It won't be paid to you directly: it's a one-off lump sum that will be taken off your electricity bill at some point between September and March.
You'll qualify for the discount if, on 7 July 2019, all of the following apply:
Insulation and heating schemes
You can free loft insulation and other energy efficiency improvements from your energy supplier under the Energy Company Obligation and sometimes through other grants.
Contact the Energy Saving Trust (England, Wales, Scotland and Northern Ireland) and Nest (Wales) for more information.
Health
Personal Independence Payment
Personal Independence Payments (PIP), formerly the Disability Living Allowance, will cover you if you have long-term ill-health or a disability if you're aged 16 to 64.
The financial support you receive depends on how the condition affects you, not the actual condition itself, but you'll get between £23.20 and £148.85 a week.
Find out how it'll affect you on the Government's website.
Attendance Allowance
People who are over 65 could get help with personal care if they're physically or mentally disabled. It's paid at two different rates (higher and lower) and the amount you get is dependent on how much care you need.
Other benefits that you already get may be increased on top of it, but you could get £58.70 or £87.65 a week as standard, depending on whether you need lower or higher rate care.
Free eye tests for over 60s
Over 60s can also get free eye tests and there's 25% off glasses at Specsavers from Monday to Friday on ranges for over 60s to boot.
You could also get help towards dental treatment as well as travel costs to the hospital.
Travel

Free bus pass
Those living in Scotland, Wales or Northern Ireland qualify for a free bus pass when they reach the age of 60.
In England it's slightly more complicated. Women will get a bus pass when they reach State Pension age, whereas men will only qualify when they reach the pensionable age of a woman born on the same day as them.
Get more information on how to apply here.
Senior Railcard
A Senior Railcard will give you a third off standard and first-class anytime, off-peak and advance fares and it costs just £30 for the one-year card or £70 for the three-year option.
Free passport
British nationals born on or before 2nd September 1929 could get a free passport, saving you up to £95.
Heading abroad? Don't forget the travel insurance
Entertainment, shopping and culture
Silver screenings
Odeon and Vue hold cheaper screenings for 'seniors' during the week, complete with a cup of tea and a biscuit.
See How to get cheap and free cinema tickets for more details.
Museums
A lot of museums offer money off for senior citizens. The National Trust offers reduced-price membership too.
Free TV licence (for now)
People aged 75 or over currently get a free TV licence, but this is being scrapped this year.
War pensioners and widows
If your partner died as a result of their service in the Armed Forces or during a time of war, then you may be entitled to a War Widow's or Widower's Pension.
Get your claim form from Veterans UK by phoning 0808 1914 218.
Home repairs
Age UK offers handyperson services across most of the country to give older people help with small practical jobs.
You can enter your postcode on this page to see if this is available where you live.
They can help with small repairs, installing safety measures like a smoke alarm, home security and energy efficiency checks.
You can call Age UK to see what services they can help you find on 0800 678 1602 or search for your local centre online.
*This article contains affiliate links, which means we may receive a commission on any sales of products or services we write about. This article was written completely independently.
Be the first to comment
Do you want to comment on this article? You need to be signed in for this feature