New Year Cash Saving Tips!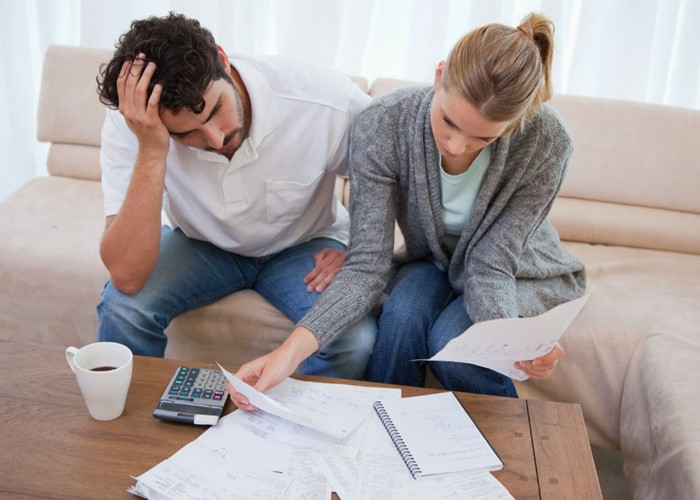 If you've overspent this Christmas it's time to tighten that belt -- and here are a few tips to help you hang onto more of that cash.
Happy New Year!
If like most of us you've over-indulged, you probably have plans to get in shape and spend less money. January is often a difficult month as many of us are paid early in December, and then have to make that money last until we're paid again at the end of this month.
Indeed, recent research by Yorkshire Bank has found that 1.3 million parents are so short of money this month that they are prepared to raid their children's Christmas money to see them through.
Of course, raiding piggy banks is the last resort, and many parents will be aiming to cut back in other ways to reduce spending. And there are a number of things we can do to tighten our belts, simply by aiming to spend less on what we have to buy, whilst avoiding expense where possible. So to help you on your way, here are a few tips to help you to hang on to more of that cash:
1. Tax Return
First things, first: time is running out for that tax return -- if you haven't completed your self assessment by 31 January you'll be charged the £100 late fee. Schedule a time to do it now -- and save yourself that cash!
2. Free Anti Virus software
If your anti-virus software is coming up for renewal, you could save yourself that £40+ licence fee by taking advantage of one of the many free versions available. Although you'll typically receive fewer updates and won't have access to the 24/7 technical support helpline, you will still have excellent protection for your home computer.
You can download free, home editions of anti-virus protection software from Avast and AVG. And if you've noted us mentioning this tip before and, like me you're a current user of the AVG free edition, remember that it will expire this month so make sure you've upgraded to version 7.5.
3. Free Firewall
And you can download free firewall software from Zone Alarm and Comodo.
4. Petrol
Petrol and diesel prices have been sneaking up in recent months. If you'd like to pay as little as possible per litre of fuel, check out sites such as Petrolprices.com. It regularly checks the price of fuel in petrol stations all over the country; simply enter your postcode and you can find out which of your local filling stations is the cheapest.
And if you drive a lot and live near an Asda petrol station, taking out the Asda credit card could be prudent move -- cardholders save 2p/litre of fuel when paying with the card. Obviously this only applies if you know you'll clear that balance each month!
5. Lift Sharing
If you'd really like to save some petrol money, why not consider lift sharing? Apart from saving on fuel, you'll reduce wear and tear on your car as well as helping to ease the morning rush hour congestion. If you don't know anyone locally to share with, why not sign up with Liftshare.org -- they can put you in touch with other drivers and passengers willing to car share.
6. Cheap Medication
If, like nearly everyone I know you're suffering from a relentless cold, you'll probably find yourself making your way through a lot of cold and flu remedies. But don't just reach for the brand names -- buying the supermarket's own brand is often effectively the same thing but less than half the price.
For example, in my local supermarket you can buy a brand name pack of hot lemon drink sachets for £2.29, while the supermarket own brand sachets, containing exactly the same amounts of active ingredients (paracetamol and phenylephrine hydrochloride) is just 99p. Compare packets before you buy and you could halve those bills.
7. Phone calls
Although it's a great time to get in touch with friends and family we haven't spoken to for months, phone calls add up and no one wants to face a huge New Year phone bill.
However, if you're with BT, sign up with an override company such as 1899 and although you'll pay line rental as normal, your calls to numbers beginning 01 or 02 can cost as little as 4p, no matter how long the duration or what time of day. Plus, calls to the USA and New Zealand (amongst others) can cost just 1p/minute.
Even better, if you're a broadband user wishing to call other broadband users, you could make PC to PC calls, absolutely free. Sign up to one of the Voice over Internet Protocol (VOIP) software companies such as Skype, Vonage, VoIPCheap and even Tesco and you could benefit from free calls, worldwide.
8. Sales
And finally, if you're planning to hit the sales, think carefully about what you want to buy before you go. It's all too easy to get carried away with the excitement of a sale to buy things you don't need, believing them to be bargains.
What's more, I've noticed a lot of so-called January sale items are no cheaper than they were before Christmas! Make a note of what you want to buy and how much you wish to spend and try to stick to it -- remember, a bargain you don't need is just wasted cash!
So there you have it -- a handful of tips to help you hang onto a bit more cash. Good luck!
Be the first to comment
Do you want to comment on this article? You need to be signed in for this feature