Rent-to-rent: the new, dubious, get-rich-from-property scheme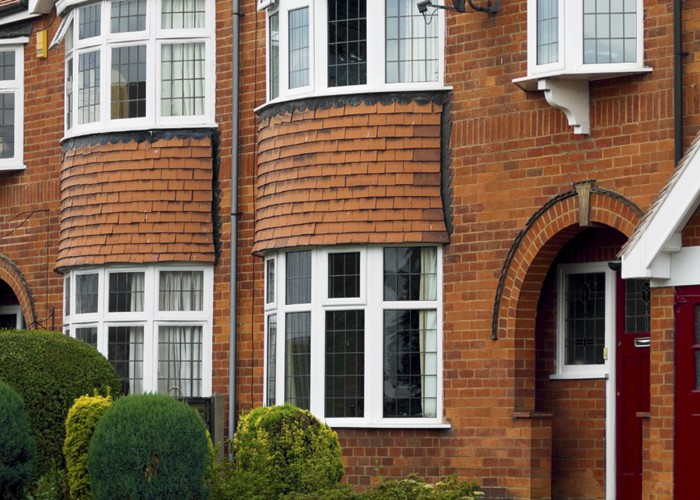 Property investors are cashing in on the rental boom without so much as buying a property via a new method called rent-to-rent. But the set-up can be a legal, not to mention moral, nightmare.
The concept behind rent-to-rent (also known as 'multi-let', 'rent the rented' or 'let to let') is astonishingly simple. A 'middleman' rents a big house from a landlord, then re-lets the rooms to tenants on an individual basis at a nice fat profit.
In some cases living and dining areas are turned into bedrooms too. For example a three-bed house with two reception rooms can be re-let as a five-bed property. This ups the profit for the middleman, but means tenants end up living in cramped conditions with total strangers.
Get rich quick
Some self-appointed property gurus are so enthusiastic about rent-to-rent that they're keen to teach other people their "strategy" – for a price.
Francis Dolley runs Multi-Let Cashflow System (MLCS) courses at £497 a head. The courses teach delegates about how to "navigate the multi-let legal minefield" and "win over the landlord", as well as how to "simplify bills and profit from them".
Meanwhile Daniel Burton regularly speaks at "property meets" where he explains how he makes £35,000 a month from his portfolio of 200 rooms across 40 properties. Taiwo Orishayomi has even written a book about rent-to-rent, where she tells readers "how to make £10k a month without the sweat". You can buy a one-day accelerated course with Orishayomi for a bargain £1,800.
Worryingly, when advertising these courses the experts all suggest that rent-to-rent provides a "passive income".
Now, my foray into the world of property investment might be limited to one household in one flat, but even then it was hard work at times. My income from the flat certainly wasn't "passive" so I can only imagine how much work goes into managing a 40-odd houses of multiple occupation (HMOs). A lot I would have thought. Well, if you do it properly and care about your tenants.
The worst agency in London?
The trouble is that tenants often aren't treated particularly well.
Complaints we heard about one rent-to-rent agency ranged from maintenance jobs not being done to rents increasing without warning, with random fees being applied. And then there's the fact that some agencies let the rooms on a "licence" basis rather than an Assured Shorthold Tenancy agreement (the standard contract in the private rented sector). This means tenants don't have as many rights.
One of the more outrageous clauses in one licence that we were told about is the requirement for tenants to get written consent from the agency, and pay a £15 fee, if they want a guest to stay overnight. Failure to comply would mean the agency could kick the tenant out two days later.
Other legal issues
The use of licences by some rent-to-rent operators in place of ASTs is just one issue, but there are plenty more.
A key one is that most mortgage lenders are unlikely to give their consent to a rent-to-rent arrangement. Those touting rent-to-rent generally view this as the landlord's problem. But it can become theirs - and ultimately the tenants' - if the lender finds out the mortgagee is breaking the terms and conditions of the loan.
In the worst case scenario the loan can be "called in" by the lender.
Of course, if the property is mortgage-free then lender's consent is not an issue. However, landlords would be well-advised to check that their buildings and landlord's insurance policies will pay out if the property is sublet by a middleman.
Meanwhile some multi-let properties will fall under the definition of an HMO and require a licence from the council. If the property should be licensed but isn't, it's the landlord, not the rent-to-renter, who could find themselves in court.
Other issues can arise if the rent-to-renter decides to do a moonlit flit with the rent money. With no direct contract between the landlord and the tenants living in the property, the eviction process can be a nightmare for all concerned.
An even worse scenario is when the landlord lets the property to someone who claims to be a normal tenant, but who then goes on to divide and sub-let the property. Normally the first the landlord finds out about who's really living in their property is when the rent money stops turning up or the neighbours complain about the noise from 10 people crammed into a three-bed flat.
More on renting:
Tenants: How to get your deposit back
Buy-to-let mortgage change that means more security for tenants
Lodgers vs tenants: how your rights and responsibilities change
Be the first to comment
Do you want to comment on this article? You need to be signed in for this feature