Can you make money by blogging?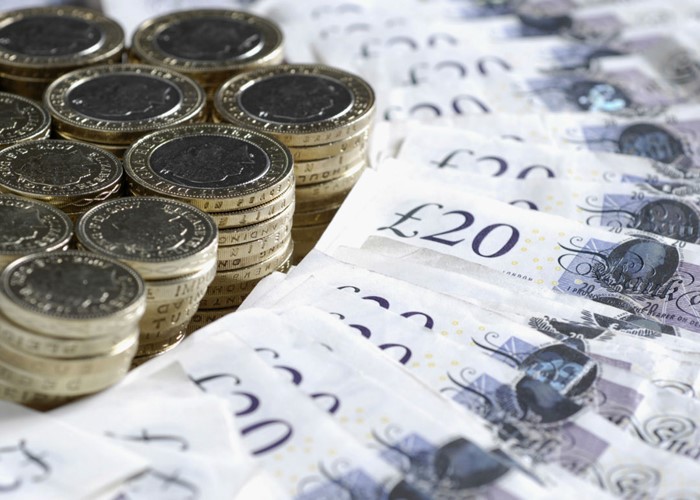 Creating a blog can be a fun hobby. But is it possible to make a living from it?
Mummy blogs, political blogs, prison blogs, anonymous police officer blogs, even school dinner blogs. The internet has provided a platform that the UK population has enthusiastically embraced.
But is this a way for would-be writers and hobbyists to make some real cash?
Making money by writing
Recently, I've looked at whether you can make money writing Mills and Boon or by self-publishing.
But maybe you don't have the time, the imagination or the dedication to complete a whole book. That's not necessarily a bad thing. But if you enjoy writing or you have a particular passion you want to share with the world, then a blog could be a good way to express that.
And if you can make a few quid at the same time, then so much the better.
How much can you make?
Without being too flippant, how long is a piece of string? Some bloggers are almost celebrities - just look at Guido Fawkes. His political gossip website is one of the most visited blogs and it's filled with paid-for advertising.
Yet one blogger I spoke to has made just £120 in six years. So there's quite a scale. But what about a blog that's successful but hasn't achieved the fame of the Guido Fawkes site?
LittleMummy
Meet Erica Douglas. She began writing one of the first parenting blogs – LittleMummy - several years ago, as a hobby. Since then, she's turned it into a successful business and launched other businesses off the back of that success.
Illness meant she had to leave her part-time job and her husband suggested that she turn her blog into a full-time occupation, to see if she could make money from her hobby.
"Within three months I was earning £500 a month from my parenting blog. I built it up from there."
Erica has set up a business training people in blogging. You can see some of her free e-courses on her website. But she's still making money from her original blog, despite having fewer hours to work on it.
"The mummy blog is earning £500-600 a month. Some months it earns over £1,500, it just depends. What I love is that it's part-time hours and very flexible. I can be there for the school drop off and picking up, for the school plays."
Before Erica's success, the family was living on her husband's salary as a bus driver and there wasn't much spare cash. Now they can afford to move to a larger home and she treated her other half to his dream holiday for his 30th birthday. Blogging has made a real difference to the Douglas family.
Making money with Google Adsense
There are many different ways for bloggers to make money through their work. They might become affiliate marketers, who get paid for including links to other websites. They might sell a product or service off the back of their blog – that's why so many companies set up their own blogs.
However, the simplest way for bloggers to earn money with a popular website is to sell advertising space. Some will agree advertising with specific companies and sponsors, but others just want to write and earn without the hassle of selling space on their site.
That's why Google's Adsense is such a popular option. In Google's own words it's "a free program that empowers online publishers to earn revenue by displaying relevant ads on a wide variety of online content". Essentially, you hand the space over to Google, it publishes adverts that seem relevant to your content, and you earn a small amount every time someone clicks on one.
Bob Bardsley is a blogger who uses it on a variety of websites. His main website is a music review blog – Popsiculture, which carries advertising across the top. He also earns by linking to music at the iTunes store.
So, is it making him big money? Far from it. "I can't give exact figures, as Google's terms and conditions forbid it, but none of my sites generate huge profits. You can take a payment or withdrawal when you reach about £60 in revenue, and I've only ever made it to that total twice in about six years I think," he says.
Ah. This is barely beer money. However, it turns out that it's not all about the advertising revenue for Bob. "I'd say for bloggers, the best option to earn an income is to get freebies and paid-for articles sponsored by companies who send you their products to review, and usually keep.
"This seems to be what the big mummy bloggers do, and some of them seem to do pretty well out of it. Obviously sponsorship and paid-for articles put your editorial integrity under a bit of pressure, but the good ones put full disclosure notices on their posts, explaining that the product was free or the article paid for, but that the opinions expressed remain their own."
Go ghostblogging
Fortunately, Bob does make a living through blogging and it's more than £120 in six years. He ghostwrites blogs for companies and individuals who lack the time or skill to do so for themselves but want the audience.
This is something I do myself and it can be a great way to make some extra cash without the hassle of running your own blog. Of course, you get none of the credit either, so this isn't for everyone.
If you have a particular skill or knowledge base, consider pitching a blog to a relevant firm or company. The more specialist your knowledge, the more sellable it is.

Top tips for earning by blogging

Erica's blog became so successful that she began running courses for other aspiring parent bloggers. She soon realised that these classes were filling up with corporate clients and so launched a business teaching companies how to market through their blogs.
And this is where the real money is, but Erica still enjoys the flexibility she had when it was just one blog. She's launched her new business with another mother and they employ parents. The whole company works flexibly, so everyone can balance their childcare around their work.
Erica really shows how the internet can allow you to realise your potential and earn money doing what you love. So what are her top tips for aspiring money-making bloggers?
Her main tip is to find a niche, so you won't have to compete with too many existing blogs. She also warns bloggers to be in for the long haul:
"You need to be prepared for the fact it takes a good six months to build a solid site. One person I'm working with found their first advertiser within six weeks, but she's far from the norm."
Erica advises planning how you'll make money from the start, rather than trying to tack on a way of earning money afterwards.
"Think about how you'll monetise it early on. Will it be by selling products and services, advertising, affiliate marketing? Audiences can be tricky, you might build an audience who are just looking to be entertained and not buy anything."
Despite that, she urges would-be bloggers to write about something they're genuinely interested in: "Don't just choose something based on money or you'll give up after a few months."
Have you ever written a blog? Did you make any money from it? Was it worth the effort? Let us know your thoughts in the comment box below.
More on boosting your income:
Be the first to comment
Do you want to comment on this article? You need to be signed in for this feature