How to find your forgotten money and assets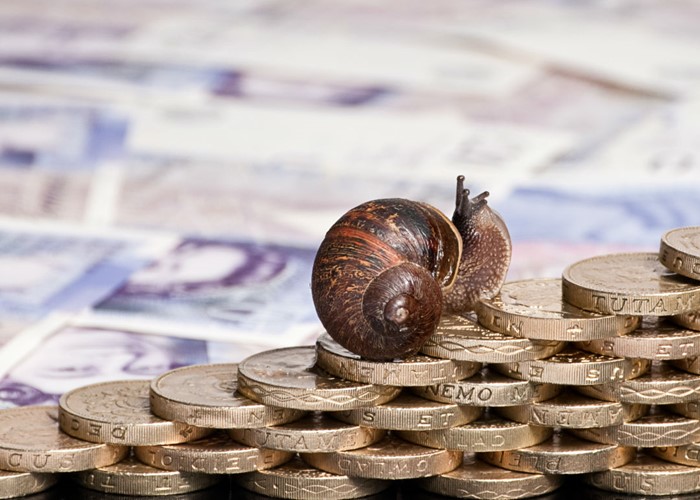 Do you have some forgotten cash sitting idly in an old bank account or pension fund? Here's how to find out and get it back.
Every penny counts when you're budgeting. But, according to the Unclaimed Assets Register (UAR), we've lost trace of more than £15 billion of assets in the UK. That's equivalent to roughly £250 for every single person in the country.
If you've got a sneaking suspicion there's cash trapped in a neglected account that is rightfully yours, there's plenty you can, and should, do to track it down. But before we take a look at practical steps to reunite you with your missing cash, here's an idea of some of the money waiting that's lying out there waiting to be claimed:
| | |
| --- | --- |
| Asset | Amount unclaimed |
| NS&I products (excluding Premium Bonds) | £1 billion |
| Unpaid money in life assurance and pension schemes | £400 million |
| Unclaimed money in dormant bank and building society accounts | £400 million |
| Unclaimed Premium Bond prizes | £31 million |
That's a pretty enormous chunk of forgotten money. Even if you think the amount involved may be fairly insignificant, it's still worth checking out. You might be pleasantly surprised. Most companies generally go to considerable lengths to trace their customers but if contact has been lost you may be able to recover your misplaced assets using a tracking service.
The Unclaimed Assets Register
The UAR is a database, owned by Experian, which can help you salvage your lost cash. It's a one-stop shop that traces multiple products including pensions, shares, savings and life policies. Even if you've misplaced all your paperwork and you can't quite remember the name of the company concerned, the UAR may be able to assist you. But there's one drawback: a £25 fixed fee for every search carried out on your behalf.
Tracing pensions
Gov.uk has a free pension tracing service which provides access to a vast database of over 200,000 personal and occupational pension schemes.
Its research reveals that more than half of UK adults don't keep track of their pension savings and have no idea how much money they've accumulated in various plans. And the problem looks like worsening as people are changing jobs more frequently throughout their careers.
Tracing old bank and building society accounts
Meanwhile the British Bankers' Association's (BBA), the Building Societies Association and National Savings & Investments (NS&I) have teamed up and created My Lost Account.
This offers free guidance on recovering money from so-called 'dormant' (unused) accounts. Dormant accounts refers to those which have been inactive for 15 years and where the bank running the account has been unable to make contact with the account holder.
To prevent fraud or ID theft once an account has been declared dormant it can no longer be operated. Many people lose track of accounts when they move home but forget to inform all the banks they save with. It doesn't matter how old the account is or how small you think the balance may be, and even if the bank has changed its name in the interim, My Lost Account could still help.
Money which has been left in dormant accounts for more than 15 years is now moved into a reclaim fund where it'll be used to finance charity projects. But even after this has happened your money can still be retrieved.
Tracing Premium Bonds prizes
NS&I estimates there are over £31 million-worth of unclaimed Premium Bond prizes. In this case, there's no time limit on when you can claim a prize.
NS&I has more information on how to track on them down on its website.
Tracing shares and dividends
To track down lost shares, you should contact the registrar of the company concerned. You can find out who this is via the London Stock Exchange website.
There are three main registrars in the UK – Capita, Lloyds TSB / Equiniti and ComputerShare Investors Services.
If you need replacement share certificates to be issued, you'll be charged a fee.
Tracing Government stocks and gilts
If you believe you have a claim on dormant stocks and gilts, you need to write to a company called Computershare Investor Services at the following address:
Registrar's Department
Computershare Investor Services
PO Box 2411
The Pavilions
Bristol
BS3 9WX
Or you can call them on 0870 703 0143.
Tracing life insurance policies
It's estimated around £2 billion is unclaimed in life insurance policies around the UK.
Trying to find out if a loved one that has passed away had a policy can be a difficult task if details aren't left in a will or expressed to close friends or family members.
One way to tell is to check bank statements for payments to insurers and contact them directly. The ABI has a list of insurers with current contact details.
If an insurance company has changed its name or been taken over you can find out who to contact using Policy Detective.
Don't forget the Unclaimed Assets Register may be able to provide additional assistance.
Tracing National Lottery prizes
If you find an old lottery ticket and the draw was made in the last 180 days, you can use the Lotto Checker on the National Lottery website. After 180 days, an unclaimed prize goes into the Good Causes Fund.
Good luck with your search!
More on saving and making money:
Earn cashback and loyalty points
How to sell successfully on eBay
Be the first to comment
Do you want to comment on this article? You need to be signed in for this feature