Rents rising but some landlords are losing out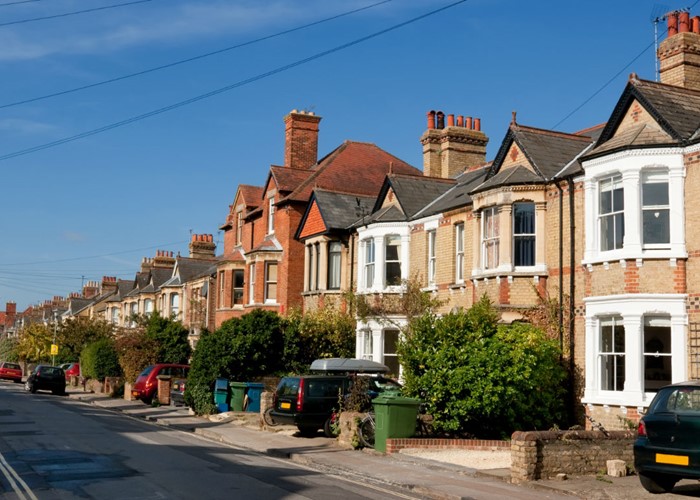 Rents rose last month, the first time that's happened in the month of January in four years. However some landlords are still losing out.
Just when you thought it was safe to go back into the rental sector...
Rents rose last month for the first time since September, according to the latest LSL Property Index. The unseasonal upward trend is the first time rates have risen in the month of January in four years.
But despite this uplift, further stats show that some landlords are still losing out.
Unusual spike
Rents rose in January by 0.1% to £712 per month. As a result annual rental inflation increased to 4.3%, up from 4% in December. That's equivalent to a £30 rise in average monthly rent across the past year.
The increase is the first January rental rise since LSL began compiling the index in 2008. The property service provider said the reason for this unseasonal change was the sheer number of prospective tenants outweighing a limited number of vacancies.
Regionally, rents rose the fastest on a monthly basis in the west midlands and south west, increasing 1.8% and 1.5% respectively. In London rates rose by 0.8%. Rents fell in four regions with the biggest drops coming in the east of England (1.7% fall) and Wales (1.5% fall).
Looking across the year, rents are now higher in every region of England and Wales than they were in January 2011, with the exception of the north east. In this area, rates have fallen by 0.7%. The largest annual increase was in London where rents rose by a huge 6.3%.
But the fact that rents are rising doesn't mean all landlords are cashing in.
'Portfolio' losses
Figures from market research agency BDRC Continental's Landlord Panel show that while rents may be rising, professional landlords are still feeling the pinch.
The research found that 8% of 'portfolio landlords' – those with 20 or more properties – made a loss in the fourth quarter of 2011, up from 1% in the third quarter . This is the largest rise since the panel began in 2006.
Conversely, portfolio landlords reaped the highest returns of the sector, cashing in on 7% average yields. Across all landlord types, rental yields fell in the fourth quarter of 2011 to an average of 5.9%, down from 6.7% in the third.
BDRC Continental Director Mark Long puts the rise in losses down to the nature of professional lettings. He said: "Unsurprisingly, in a difficult economy a larger portfolio of property brings greater exposure to risk and those landlords are clearly feeling the impact of rising costs and a decline in profitability."
However the high return level for portfolio investors clearly shows that when approached and executed correctly, landlords with several properties stand to benefit greatly from rising rents.
Selecting buy-to-let property wisely
Picking out a buy-to-let property that you can let quickly and get the best return on is essential, whether you are a portfolio landlord looking to expand your portfolio or someone moving into buy-to-let for the first time.
And to get this right, you need to do your research. So here are a few tips:
Type of property
Assess what type and size of property is currently in demand. When doing this, you'll need to consider what type of tenant you are looking to attract. Obviously student accommodation will vary considerably from a family home. And both will be different from the sort of place that might appeal to a young professional.
Location
The location will also affect what type of property you purchase. Figure out who mainly lives in the area you're aiming to buy in and tailor your property to those demands. Speaking to your local ARLA agent will give you a better idea of what properties are suitable for certain markets.
Local amenities are also important. Family tenants will probably require nearby schools, while young professionals may need good public transport links. Likewise, students will probably not mind living above a shop on a busy high street, but older couples might.
Brokers
In addition to speaking to an agent, chatting to a mortgage broker about financing options is an essential part of moving into buy-to-let. A broker will be able to give you a good overview of the current buy-to-let mortgage market, assess what products are suitable and available for you and help you get insurance policies for your investment in place.
You can speak to a qualified, fee-free broker here at lovemoney.com by calling 0800 804 8045 or e-mailing mortgages@lovemoney.com.
Your experiences
Are you a landlord?
If so, let us know about the current state of your investment using the comment box below.
More: Should I get a buy-to-let mortgage? | The rise of the rent-to-move landlord
Be the first to comment
Do you want to comment on this article? You need to be signed in for this feature