Five ways to cut the cost of moving home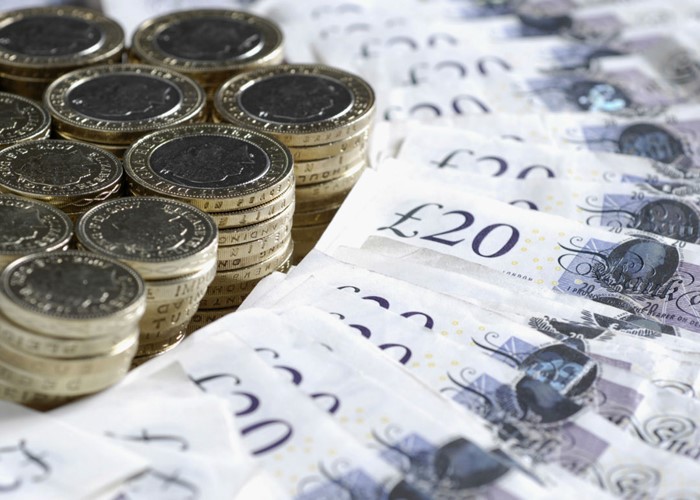 Moving home can be very expensive. Here are five ways to keep those costs down...
If you've read any of my articles recently you'll probably know that I am currently trying to move house. As a result, I really have property on the brain right now.
Frustratingly, moving house is very expensive. Indeed, I could really do with winning the lottery in the next few days. Recent research* has revealed that the expenses of both buying and selling a property worth £200,000 can add up to more than £9,000 – and that's without calculating mortgage costs.
In fact, having had a chat with lovemoney.com mortgage broker, Tim Wilson, we calculated that my total costs would be more like £22,000 (and no, I don't live in a mansion, just a one bed flat)! Eek! So, as a result, I'm now hunting out ways to reduce my costs. Here are five of them...
1. Estate agent fees
The majority of us sell our home through an estate agent. However, this means you will have to pay a fee for the privilege – usually in the region of 1%-3%.
However, don't forget that you can negotiate these fees. Before you settle on one particular estate agent, make sure you shop around and find out exactly how much each estate agent charges. You can then use these quotes to haggle with other estate agents to see whether they will offer you a lower fee.
Is it essential to use an estate agent when you sell your home? We speak to Sarah Beeny and estate agent, Philip Bullman to get both sides of the argument.
That said, you still need an estate agent who is going to work hard for you. So it's worth asking them how much experience they have selling properties in your area and how exactly they plan to market your property. Also check that the estate agent is a member of a professional association.
Alternatively, if you prefer not to go down the estate agent route, you could simply advertise your property online instead.
Take a look at Tepilo, for example, which was set up by property expert, Sarah Beeny. The site allows you to sell your home for free and you will also get advice on how to make the most of your property and achieve the best price. Just bear in mind you will have to supply your own photos and floor plans.
HomesOnSale, meanwhile, allows you to advertise your home for free for 365 days.
Alternatively, you could look at websites that charge a small fee for advertising your home – such as HouseWeb, PropertyBroker and MyPropertyForSale. Find out more in The cheapest way to sell your home.
2. Mortgage fees
When you're looking for your mortgage, don't forget to take mortgage arrangement fees into account. Fees can range from zero to £2,500, so it's vital that you include this when you work out the overall cost of your mortgage.
Generally, mortgages with a lower fee will have a higher interest rate. So make sure you weigh up all your options carefully. Find out more in The best way to compare mortgages.
Don't forget to also factor in a valuation fee. The lender will normally insist on carrying out its own valuation of the property and you can expect to pay between £100-£250, depending on the size of the property.
Also make sure you check for any early repayment charges that may apply to your mortgage should you decide to switch or sell up before your deal has come to an end. That way you will avoid any nasty surprises.
It's well worth talking to a mortgage broker for advice about all of this before you choose your mortgage. You can do this right here at lovemoney.com through our fee-free mortgage team via email, over the phone or even on instant messenger – just head over to our mortgage centre.
3. Surveys
When moving home, there are two types of survey you need to consider – a homebuyer's report and a building survey.
A homebuyer's report is suitable for properties that are less than 100 years old and that are fairly conventionally built. The report gives more information about the condition of your home than a standard valuation. A surveyor will check for any minor or major defects and point out what the implications are for the value of the property and the potential cost of repairs.
Meanwhile, a building survey is essential if you're buying a house more than 100 years old or of unusual construction.
A homebuyer's report will usually cost between £300-£400, while a full structural survey will cost around £500-£600. However, the price will depend on the value of the property.
To keep costs down, make sure you shop around to find a good surveyor and make sure that surveyor is a member of the Royal Institution of Chartered Surveyors (RICS). Again, once you have quotations, you can try to negotiate the price down.
You may also find that combining a survey with your mortgage valuation could work out cheaper than getting a survey carried out separately so it's worth investigating all the options.
4. Solicitors' fees
Solicitors' fees can take a big chunk out of your savings – particularly if you're selling as well as buying.
If you are doing both, you're looking to pay around £1,500, with searches, although again, it will depend on the value of the properties. If you're only buying, fees will be between £500-£1,000.
You should also note that if you're buying a leasehold property, you can expect to pay around £200 more for the extra work involved.
Related how-to guide
If you want to obtain the best possible price when selling your home, then these ideas should help.
See the guide
Again, always take the time to shop around and compare quotes rather than diving in head-first. That said, cheapest isn't always best. Although you may want to save money, you also need a solicitor who is reliable and efficient and as a result, it can be worth paying a little more to ensure all the loose ends will be tied up in time for your move.
Getting a personal recommendation is always a good idea or you can use the Law Society website to find reputable firms.
5. Removal costs
The last time we moved, my husband and I loaded up our car several times and did it all ourselves. However, that only worked because a) we didn't have much furniture and b) we were only moving round the corner – although it was still a bit of a slog! This time we'll be moving further afield and we've accumulated a lot more stuff. So I am definitely going to be getting the professionals in!
But of course, this will cost us. Removal costs vary depending on how far away you're moving, how many possessions you have to move, how large your property is, and the day of the week. Try to avoid moving on a Friday or Saturday as prices are usually higher – particularly around Bank Holiday weekends.
Generally-speaking, you're looking to pay around £500. However, to keep the costs to a minimum, make sure you get at least three quotes. Reallymoving.com allows you to easily compare quotes. What's more, you can view feedback by other users so you'll be able to see the quality of service they provide.
Before you get these quotations, however, it's a good idea to have a clear out to reduce the amount of belongings you have and therefore, hopefully the cost.
It's worth comparing quotes that include and exclude packing. And make sure you check exactly what is included in the quote – will it include dismantling furniture/ removal of fixtures, for example?
Many companies will also offer extra insurance cover, which you may want to take out. But before you agree to anything, it's worth checking that you're not already covered with your home insurance policy.
Alternatively, you could simply hire a van and do it yourself. This may work out to be cheaper – but don't forget to add petrol costs (you may need to make more than one trip) and insurance into the equation before you make your decision. Good luck!
*Which? Magazine.
More: Get a marvellous mortgage | The dos and don'ts of buying property abroad | 10 ways to devalue your home
Be the first to comment
Do you want to comment on this article? You need to be signed in for this feature