Where to find voucher codes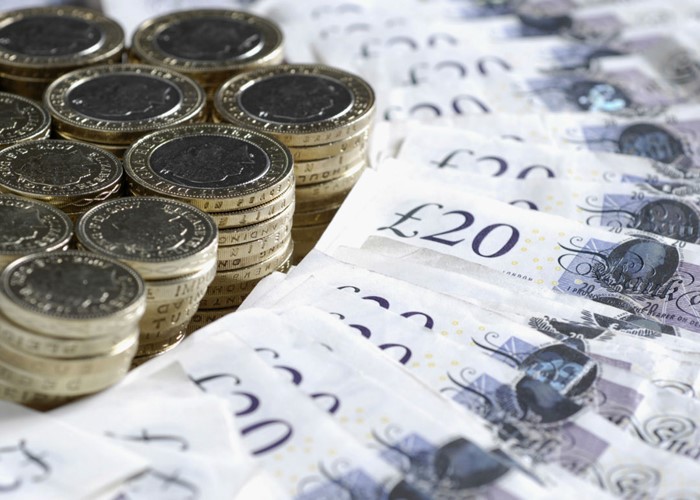 If you're after the very best deals when you shop, make sure you check out these top tips...
We don't know about you, but we love a good bargain! And when we'reshopping online, there's nothing more satisfying than finding a voucher code to save some money, or a two for one deal at our local pizzeria.
Websites such as vouchercodes.co.uk, myvouchercodes.co.uk, discountvouchers.co.uk and voucherseeker.co.uk are great places to start if you're hoping to slice some money off your bill, because they are packed full of discounts.
But because these sites have rapidly grown in popularity, if you're financially savvy enough, you're bound to already know everything there is to know about them.
So in this article we're going to reveal five further ways to find voucher codes – ones you may not have even heard of before.
Hot UK Deals
If you haven't yet checked out this fabulous website, it's about time you did. In a nutshell, HotUKDeals allows anyone and everyone to post any great deals they find on pretty much anything.
So whether you've found a fantastic new mobile phone tariff, or a brilliant bargain on Cadbury's Wispa bars at your local ASDA, this is the place to post it.
And of course, it's also the place to check out if you're looking for a cracking deal! It's a really easy way to locate discounts for all your shopping because there's a whole section dedicated to vouchers.
Social networking
Whether or not you're a fan of social networking, Twitter and Facebook do have their uses.
If the idea of hunting for voucher codes on the internet sounds like a bit of an effort, using Twitter and Facebook could be the solution. All you have to do is sign up to follow websites such as vouchercodes.co.uk, myvouchercodes.co.uk, and discountvouchers.co.uk on Twitter, or become a fan on Facebook. This way you'll continually be updated with the latest offers and all the hard work will be done for you.
Similarly, if you follow your favourite retailers, you're also likely to find out about discounts and deals before everyone else does!
And finally, you may even manage to blag a few freebies through Twitter if you're prepared to enter competitions. Find out more in Get free stuff from the internet.
Voucher Cloud
The one drawback to voucher codes is that if you're not shopping online, voucher codes are pretty useless (unless there's also a voucher you can print out and take with you to the high street).
However, one solution to this is the fantastic mobile phone app Voucher Cloud. This brilliant invention allows you to get discount vouchers straight to your mobile, as well as locate shops and restaurants in the local area that have special offers.
Voucher Cloud simply takes your current location via GPS and then tells you the closest offers to you. And the really great thing is, you don't have to worry about printing out the vouchers – so you won't have to cram your bag or pockets full of paper!
Instead, all you need to do is simply show the voucher on your screen to a member of staff for your discount. (If you don't have a smartphone, you can still receive a text with the latest offers and vouchers.)
Group buying
If you're after some discounts on the best things to do, see, eat and buy across the UK, make sure you check out the likes of Groupon, Wowcher, KGB Deals and Living Social.
These websites work on the back of group buying power. Every day, they feature a new deal in various cities. If enough people agree to commit to the deal, the company offering it will honour the deal. This could be anything from 50-90% off the full price for a spa day, balloon flight, photo shoot, or pretty much anything else! Simply state that you want to buy it, and wait to see whether there are enough takers. You won't be charged until the deal goes through.
Just make sure you check out that what you're buying really is cheaper than buying it elsewhere and read any terms and conditions carefully for exclusions and expiry dates.
Further bargains from lovemoney.com
The fifth and final place to find voucher codes is the very website you're reading this article on – lovemoney.com! That's because every week, you can enjoy our Frugal Friday and Frugal Food blogs which are jam packed with the latest deals and also feature some of the best voucher codes.
So whether you're looking for a great deal on fashion or films, or simply want to chop several pounds off your food bill, make sure you check out these blogs every week! Simply register on lovemoney.com, and you can follow the blog and find new posts as soon as they are published, via your personal homepage.
We also post the best flash and limited-time deals, discounts and freebies we spot on the lovemoney Facebook Sales, Discounts & Freebies tab. So make sure you Like us so you don't miss out!
This is a classic article that has been updated
More money-saving tips
Be the first to comment
Do you want to comment on this article? You need to be signed in for this feature