Probate: delays and admin mistakes by banks causing more suffering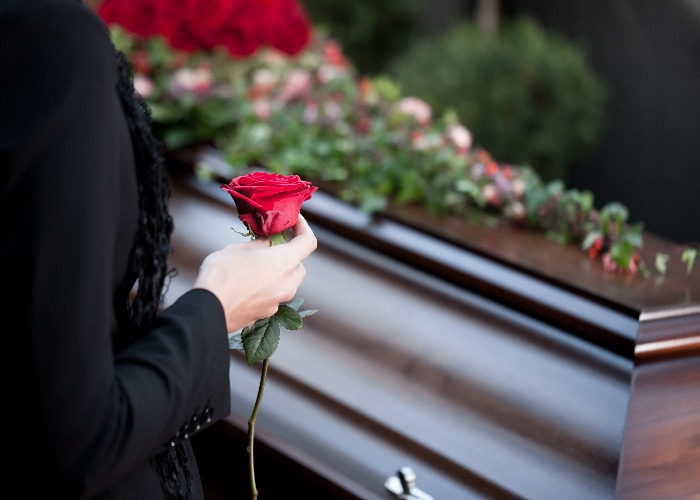 From dragging out the probate process to losing death certificates, banks aren't doing a good enough job when customers pass away.
Being an executor for a loved one is something of an honour, as they are trusting you to handle the way that their estate is managed and divided after they pass away.
But there's no escaping the fact that it's a difficult job too ‒ it's not something you do all that often (hopefully) and it can be a lot of work to take on at a time when you are already distracted by your own grief.
Unfortunately, that suffering can be made worse if the firms you have to deal with don't handle the process properly.
A study by consumer champions Which? dug into the experiences of 1,600 people about what happened to them when they acted as executors for loved ones who had passed away, and it makes for grim reading even in the best of times.
However, it seems that the pandemic has made a host of issues even worse.
Protect your family for less: compare life insurance quotes
Taking too long
If a loved one passes away, one of the tasks an executor has to handle is to close that loved one's bank and savings accounts. This can be incredibly stressful at an emotional time, and all too often it takes a long time to boot.
Of those who went through the probate process before the lockdown, around one in six (17%) said it took them upwards of three months to close the bank account of a loved one.
That's bad enough, but it has got far worse since that initial lockdown, with a whopping four in ten (37%) whose probate began before March 2020 and carried on afterwards having to wait such a lengthy period.
Just getting into contact with people at the bank who could handle the issue became far trickier. A paltry 3% reported it was difficult to contact the bank account provider before lockdown, but this jumped to 16% for those who had to handle the process during and after lockdown.
A catalogue of errors
The study from Which? also highlighted a "catalogue of mistakes" by banks when dealing with bereaved people.
Around one in ten said they were dissatisfied with the skill and knowledge of the staff they dealt with, while dozens reporting that the bank had lost the death certificate after the death was first registered.
This isn't just upsetting ‒ it can be seriously costly too.
One person told Which? that because her father's death certificate was lost ‒ and the process, therefore, dragged on ‒ she had to spend £4,000 herself in order to cover the funeral fees.
On top of that, forms for closing her father's investment ISA were also not sent.
She was eventually offered compensation, flowers and a backdated payment of investment, including lost interest.
Others reported having to chase the banks over and over again in order to get the account actually closed ‒ one HSBC customer for example was sent a letter addressed to her late husband about his investment ISA months after she had already notified them of his passing.
This was then followed up by him being sent a new credit card after HSBC had apologised and promised to update its records.
Importantly, there was quite the variety in terms of the experiences people had based on the providers they were dealing with. Barclays are HSBC were rated the worst, with satisfaction levels of just 58% and 67% respectively.
By contrast Post Office Money (86%), Nationwide (80%) and Santander (80%) all seemingly do a good job for people suffering a difficult time.
Protect your family for less: compare life insurance quotes
Making a difficult time worse
Let's start by being a little understanding. I am not surprised in the slightest that the handling of these cases got worse following lockdown, as banks had to try to adapt to the changing circumstances and inevitably there were teething issues there.
But let's be honest, all too often banks were making a hash of the probate process already, making the same mistakes over and over again, causing distress and financial suffering to the bereaved.
The pandemic may have made things more difficult over the last year, but it can't be used as an excuse forever. Banks need to raise their game for people going through probate, and they need to do it now.
Get a life insurance quote
Be the first to comment
Do you want to comment on this article? You need to be signed in for this feature