Pension savings: how much you really need for a comfortable retirement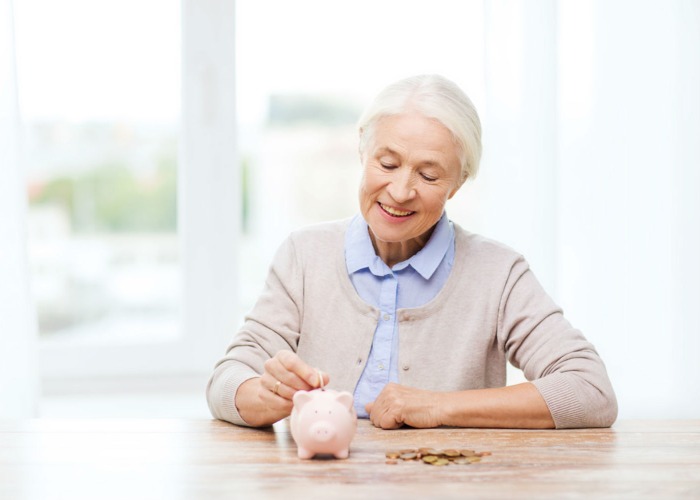 Knowing how much you need to cover your retirement isn't always the easiest number to calculate, but you can adjust your strategy depending on the size of your pot.
Your retirement savings goal: are you on track?
How much money do you actually need to cover your retirement?
According to research last year from Key Retirement, the average pensioner needs at least £11,830 a year just to meet costs, though this can vary significantly by region.
For example, to be a pensioner in the North East costs £3,870 a year less than in the South East.
That's just on necessities though. How much do you need in order to live a little after you've packed up work?
A study by Tilney in 2017 suggested that the average pensioner household spends £26,500 every year between the ages of 65 and 75.
Given that the full Basic State Pension for a couple pays just under £14,000 a year, that's a significant amount that will need to be covered by some form of personal pension saving.
Retirement planning: how to get a State Pension forecast
It's also worth noting the average Brit is expected to live until around 81, according to the most recent figures from the Office for National Statistics.
So, it's vital that those hoping to retire soon make sure they have enough money to last them through retirement.
We've picked the brains of financial planners to get a better idea of just what people nearing retirement should be doing, whether they have an undersized, average, or large pension pot at their disposal.
I haven't saved enough
Sadly, many of us underestimate how much we are actually likely to need for a comfortable retirement and so don't put enough aside during our working years.
According to the Financial Conduct Authority (FCA), after a lifetime of saving, the average pension pot is worth £62,000.
So, if you are nearing retirement and are worried about having enough money in retirement, what can you do to ensure your later years are still as comfortable as possible?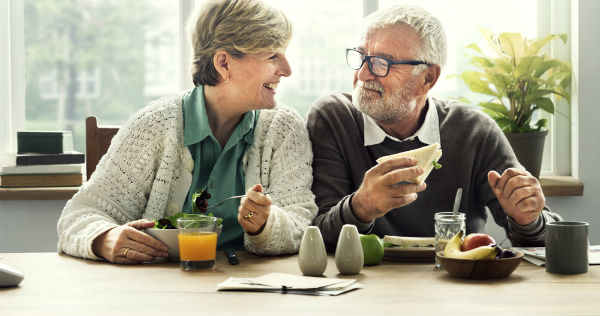 Patrick Connolly, head of communications at Chase De Vere, flagged that people in this position face the difficult decision of either having to delay their retirement to save more, or commit to a frugal lifestyle once they do retire.
"You should carefully work out how much income you have now and much you are spending," commented Connolly.
"Is there any way that you can increase your income or reduce your expenditure? If you have more disposable income, you can hopefully save some more money."
For people approaching this position, he suggested doing whatever possible to save more in pensions and Individual Savings Accounts (ISAs).
"Even though you have left it late, it is better to save something rather than nothing at all," said Connolly.
He recommended adopting a 'fairly cautious investment strategy'; which would see around 30% to 50% of the portfolio invested in equities.
It is also important for people in this position to ensure they have sufficient money available in cash that they can turn to in case of any short-term emergencies.
Danny Cox, chartered financial planner at Hargreaves Lansdown, said that someone in this position is likely to be heavily reliant on the State Pension, and suggested an annuity is their best bet for their private pension pot as it provides certainty of income.
But it should be noted that annuity rates are currently poor, and the average annual annuity income fell by between 8.5% and 9% last year according to Moneyfacts, so it's vital to get the best rate possible.
Cox added that while someone in this position is unlikely to pay much tax – any interest from their cash savings is likely to fall within the Personal Savings Allowance (PSA) – it is still a good idea to make use of an ISA.
If people in this position still find they are struggling, they may need to adopt a more significant life change, such as downsizing to a smaller property or going for an equity release scheme according to Connolly.
I have mid-level savings
Cox noted that couples may need to find between £8,000 and £12,000 of income on top of the State Pension a year to enjoy some comfort.
He also pointed out that a crucial part of planning for people in this position is to establish what flexibility they have in terms of how and when they will retire, as it is possible that retiring earlier will mean a lower standard of living during retirement.
If they are able to work a little bit longer and continue contributing to a pension, particularly if it benefits from employer contributions, it can make a noticeable difference to the income they can derive from the pot when they do eventually give up work.
Connolly suggested annuities will play a big role for pension savers in this position, either for part or all of their pension pot, as they provide some certainty on incomes without the risk of running out of money.
"Try to maximise pension contributions in the run-up to retirement as this is likely to be the main financial goal, especially if you're unlikely to have much disposable income in retirement," said Connolly.
"And make sure you have a good understanding of your income and expenditure so that you aren't living beyond your means or unnecessarily living too frugal a lifestyle."
For an investment strategy, Connolly suggested around 50% of the portfolio should go into equities, with the rest going into fixed interest assets and commercial property.
I have a healthy pension pot
Having a more significant pension pot at your disposal should mean a comfortable retirement is within your grasp.
But this position presents plenty of its own challenges if you want to keep as much of that pot to yourself without surrendering large amounts to the taxman.
Connolly suggested it is worth looking at how you can make gifts or offer financial support to family members with money that you don't actually need to maintain your own standard of living.
This is a useful way to reduce the size of your estate and so lower your Inheritance Tax (IHT) liability.
Everyone enjoys a £3,000 annual gift allowance, with additional gift amounts allowed on top in the event of things such as weddings.
For more information, check out How to cut your Inheritance Tax bill.
Connolly also recommended that people in this position access their savings through drawdown and keep the rest invested.
Doing this should give them more flexibility over exactly when they take an income and help them keep their tax bill to a minimum.
This has become particularly important after the introduction of pension freedoms, which means individuals can access their entire pension pot at once – but this comes with a significantly more punishing tax bill than accessing that money more slowly over a longer period of time.
As for an investment strategy, people in this position may be able to take a riskier one to try to generate larger returns, as they won't be entirely reliant on all of their pension pot to pay for their future.
Connolly suggested people in this position consider investing as much as 70% of their portfolio in equities.
You need to review over time
Having a plan in place is only the start – it's not enough to make your investments and then hope that it all pays off as you need to keep reviewing how they are performing and change course if necessary.
"Ideally people should review how things are going every six months, or at the very least annually," advised Connolly.
"This is even more important for less well-off people as they need to make sure the income they are taking will be sustainable for their lifetime.
"They are the ones most at risk of actually running out of money."
If you need a change, consider putting your money in a Self-Invested Personal Pension (SIPP).
Be the first to comment
Do you want to comment on this article? You need to be signed in for this feature