14 ways to ensure 2022 is a better year financially
Get your finances off to the best possible start this new year.
Making sure 2022 is a better year
2021 wasn't exactly a vintage year for many of us, with the ongoing impact of the pandemic, lockdowns and restrictions having a detrimental impact on our financial ‒ and mental ‒ health.
However, there are plenty of things you can do in the days, weeks and months ahead to ensure that 2022 is a better year for your finances.
Dealing with debt
Cut your credit card costs
The financial difficulties faced by many over the last couple of years has meant increasing spending on credit cards.
According to The Money Charity, the average household now has more than £2,000 debt on their plastic.
Thankfully, you can cut the cost of repaying that debt by moving it to a 0% balance transfer credit card.
As the name suggests, you enjoy a period where you don't pay interest on balances you move onto the card, which in some cases can stretch longer than two years, meaning you pay that debt off in manageable chunks without incurring interest.
There may be a fee to pay for moving that balance though.
The longest 0% balance transfer credit cards
Switch your current account
Alternatively, you may have dipped into the red in your bank account on occasion in order to deal with the tricky spending.
This can prove an incredibly costly way to borrow though, which is why moving to a bank account that offers an interest or fee-free period on overdrafts can be an excellent idea.
Best current accounts for those who go overdrawn
Get advice
If your debt is becoming a bit of a problem, then it's a really good idea to get some advice on how to go about tackling it successfully.
Thankfully there are plenty of fantastic debt charities who can provide that guidance, and do so without charging you a penny to boot.
Cutting your spending
Monthly bills
There is no escaping the monthly expenditure on bills, but there are ways to cut the size of them.
Ordinarily, we'd suggest shopping around for new energy deals, but that isn't really an option at the moment given the rate at which smaller suppliers have gone bust this year.
However, as things start to settle in the new year it's worth once again having a look around the market to see if you can find a cheaper tariff, particularly once the energy cap is raised once again in April.
What's more, just because you can't cut the price you pay for your energy, you can act to reduce the amount of energy you use.
It's worth being proactive in searching for cheaper deals on your other regular bills, too.
With broadband, for example, it's very easy to just sit on your current deal even after the initial term has expired, even though you could save money by switching to a new package.
Similarly, be sure to look around for better value deals on your mobile phone tariff.
Make sure that any tariff you sign up for delivers what you actually need ‒ there's no point paying more for services and features that you won't use.
Our simple guide to finding the right broadband deal
Don't ignore the mortgage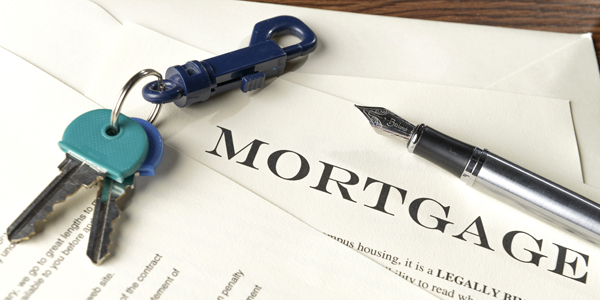 One of the biggest bills any of us face is the monthly mortgage payment.
What's more, an awful lot of homeowners are about to see their existing deals mature ‒ analysis of industry figures by Yorkshire Building Society has revealed that mortgages worth a massive £6.7 billion will finish their initial fixed or variable periods in January.
That's an awful lot of people who face the prospect of moving to a more costly rate.
Ultimately, whenever your deal comes to an end, it's really important to shop around in advance and move to a new fixed or variable deal rather than being shunted onto your lender's standard variable rate.
We've teamed up with Compare the Market* to help you compare mortgages and find the right deal for you. Click here to find out more and start comparing mortgages.
Shopping for food
After the mortgage, one of the biggest expenses each month comes from our spending on food. It's not really something you can avoid.
However, it doesn't have to cost you a packet, with all sorts of ways to reduce the amount your spend.
These can include moving away from premium brands, moving to a cheaper supermarket altogether, or even something as simple as ensuring you only go shopping with a list in hand, to help you stay focused and avoid the multibuy offers at the end of the aisles.
It's also worth looking into the various loyalty schemes on offer from supermarkets. If you are a regular at Tesco or Sainsbury's for example then it's worth signing up for the Clubcard or Nectar card schemes.
You earn points as you spend, which can be cashed in for vouchers to save you money on future shops, while in some cases you may also enjoy lower prices on the items you're buying just by being a member.
Save on your next shop with our weekly supermarket deals roundup
Budgeting
A new year is a chance for a fresh start, and so doing a little budgeting can really help keep your spending in check.
That means not only considering how much you're bringing in each month but also looking at where you're spending cash.
It's all too easy to sign up for subscriptions that you don't really want and then forget about them for months at a time.
It might be a streaming service, a gym membership or even a form of insurance.
Going through your accounts to get a fresh look at how you are spending your money ‒ and therefore spending that can be cut back ‒ will leave you in a better place financially.
Getting more from your savings and investments
Save regularly
Putting some money aside every month is a smart idea.
The pandemic has reminded us all of how quickly events that are out of our control can have a lasting effect on our financial health, and therefore the importance of having a decent savings safety net in place to call on in times of emergency.
If you don't have any savings to speak of ‒ and you're certainly not alone if you don't ‒ then getting into the regular savings habit is an important first step.
A regular savings account may be worth a look. With these accounts, you commit to saving a relatively small sum each month, like £20, and in return, you enjoy a much more significant rate of interest. It can mean that you quickly build up a significant savings pot.
Get more from your savings
For savers who already have some money set aside, getting the best return from it is really important too, particularly given the current rate of inflation.
While beating inflation might not be possible from a traditional savings account today, shopping around to ensure you at least get a competitive return is recommended.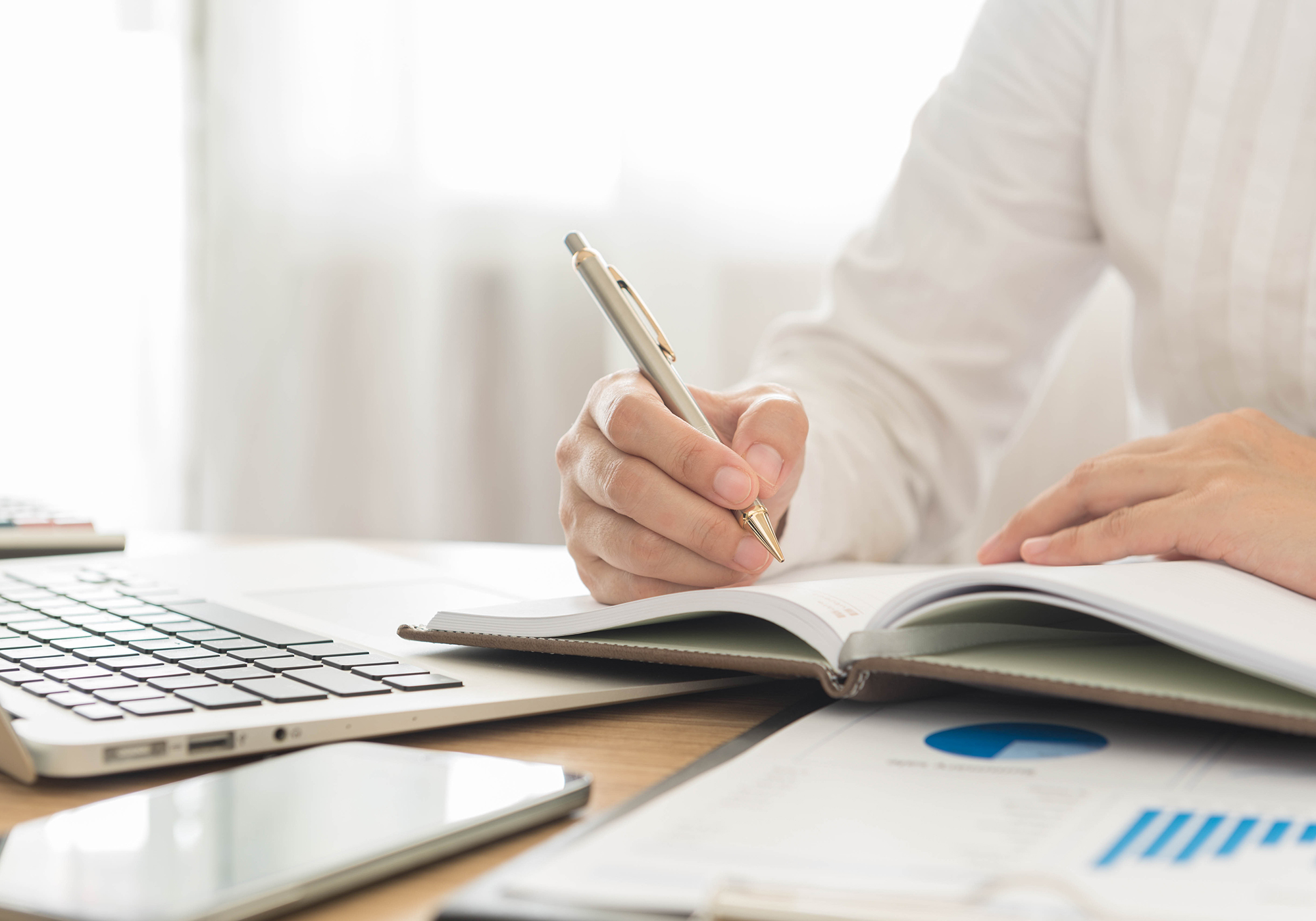 Consider investing
The best way to beat inflation at the moment may come through investing, given the potentially better returns on offer. It's important that you understand what you're doing though, as wrong decisions can easily leave you with less than you started with.
If you already have money invested, then it's a smart move to regularly review how it's performing and whether that return is meeting your expectations.
It's worth bearing in mind that investing is a long term pursuit, and so there will be times when things get a bit bumpy, but just because a stock is doing poorly at the moment that doesn't mean it's automatically a good idea to sell up.
Similarly, the fact that a stock is performing well now doesn't mean it will continue to do so in the future.
Don't ignore your pension
Building a personal pension is crucial if you want to enjoy some level of comfort in your twilight years, and the Government's workplace pension scheme has been hugely successful on this front.
It requires employers to set up a pension for their staff, and contribute towards it to boot, meaning you enjoy what is effectively a pay rise.
However, it's important to engage with that pension and track how much you are paying in. Simply sticking to the minimum contribution levels may not mean you have enough when you come to retire.
As well as looking at how much you're paying in, it is worth checking where that money is being invested.
The pension provider will likely offer a range of different funds in which you place your pension savings, with some offering a smaller return but involving little risk, while others aim for a bigger return but do so through a more risky approach.
The best option for you will vary based not only on your own attitude towards risk but also how close you are to retirement.
While it makes sense for someone who will only be working for a couple more years to stick to a low-risk fund, for those in their early 20s it may be savvier to accept a higher level of risk at this early stage.
Read our complete guide to pensions
Give your finances a boost
Get the work from home rebate
Working from home for at least part of the week has become a regular thing for many of us over the last couple of years, and while there are plenty of benefits ‒ bye bye long commutes for example ‒ there's no escaping the fact that it comes with additional costs.
After all, having to have the heating on for longer as you're at home rather than in the office, will have an impact on the size of your bills.
Thankfully, there's a working from home tax relief on offer to those who work from home on a regular basis, which is worth £6 a week. It can be used to help cover energy bills, metered water, and business phone calls.
Working from home: how to get a tax rebate
Get paid when you spend
A fantastic way to boost your finances is to ensure that whenever you spend money, you get something back. There are plenty of different ways in which to do this too.
For example, if you're shopping online then going via a cashback website means that you'll get back a percentage of the money you spend with partner retailers. Similarly, if you pay with a cashback credit card then you earn money back every time you shop, no matter where you spend that money.
Your bank account can also play a big role here too, with some accounts paying cashback on your direct debits towards certain bills, like the energy bill, mortgage or water bill.
The complete guide to earning cashback
Increase your income
One way to improve your finances is to earn more money, but it's not really quite as straightforward as that.
However, it may be worth attempting to negotiate a pay rise at work, particularly if you are in one of the jobs which employers are having difficulty filling at the moment.
After all, your talents will mean that you'd be in demand with rival firms, so you could try to use this to your advantage.
However, there are other ways to boost your income, for example by taking up a side hustle.
These could include becoming a mystery shopper, trying a little direct selling, or setting up a regular stand at a car boot sale.
Ultimately the right side hustle for you will depend on your interests and how much time you have to devote to it, but for some, they can provide a healthy boost to a regular salary.
Side hustles: which ones are worth your time?
Be the first to comment
Do you want to comment on this article? You need to be signed in for this feature