Dog funds: the worst places to have your money invested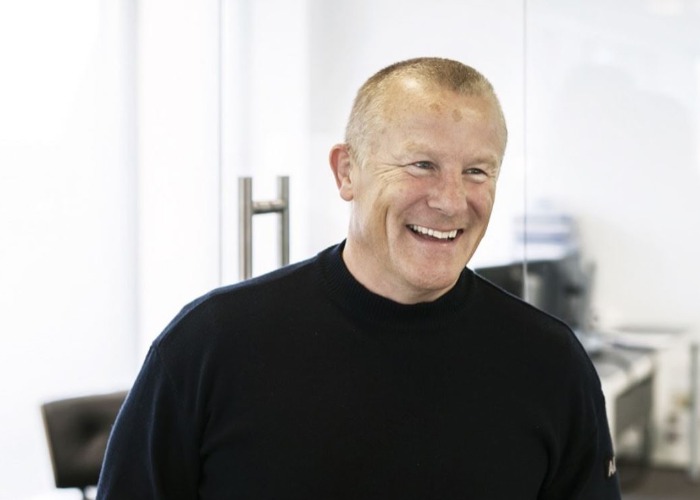 Billions of pounds are languishing in underperforming investment funds. Here's a look at the 10 worst 'dog' funds.
When it comes to investing money, many of us turn to the expertise of professional stock pickers to decide where the best home for our cash is.
Rather than start reading the Financial Times and pick out individual listed businesses to back, we rely on fund managers to do that on our behalf.
The trouble is that while some managers do it well and end up delivering returns well above the market average, others have less than impressive records.
Twice a year, BestInvest publishes a 'Spot the Dog' report, highlighting the industry's worst 'dog' funds ‒ in other words, the ones that have left investors with the least impressive returns.
Want to make your own investment decisions? Visit the loveMONEY investment centre to view your options (capital at risk).
How dog funds are identified
Investment is supposed to be a long-term activity ‒ you can't judge an investment based on its performance over a few months.
With that in mind, BestInvest judges funds on how they have delivered over the previous three years.
To be classed as a dog fund, the fund needs to have delivered worse returns than the market in which it invests in for three consecutive 12-month periods.
And over that three-year period, they need to have underperformed it by more than 5%.
As a result, funds that have had an iffy year or which have been only a little worse than average aren't flagged up as stinkers ‒ the report is picking out the worst funds that really are letting investors down.
Investing: Stocks and Shares ISAs, funds, risks and more explained
Who let the dogs out?
The bad news is there's been a significant jump in the number of funds classed as dogs over the last six months.
In the last report, 59 funds were deemed dogs ‒ that's now rocketed to 91, with a whopping £43.9 billion of assets owned between them.
BestInvest reckons that between them, the funds are generating around £410 million in annual fees and costs, which is not bad given their dreadful performance.
Want to make your own investment decisions? Visit the loveMONEY investment centre to view your options (capital at risk).
The funds you should be worried about owning
It's worth noting that some fund houses were particularly poor performers, with a host of their funds on the warning list.
Invesco is once again the best example of this, with a whopping 11 different funds ranked as dogs. In total, that's an extraordinary £13.1 billion of assets that are stuck in Invesco's dog funds, miles ahead of any of its peers.
Invesco has problems across the board, with the list including not only a host of its UK funds, but also four European funds, a US fund and a Japanese fund.
JP Morgan is named as the second fund group in the doghouse, even though it only has one fund that gets that classification – its US Equity Income fund, which manages a mammoth £3.8 billion of assets.
Next on the list is Link Funds, which was previously known as Woodford Investment Management.
With the disaster that was the Woodford Equity Fund now being closed down, with what's left of it returned to investors, it's likely to be the last we'll see of this particular mutt.
Other investment houses in the doghouse include Schroders with seven dog funds, Jupiter with six, and M&G with four.
Below are the ten worst-performing individual dog funds:
| | | | |
| --- | --- | --- | --- |
| Fund | Sector | Size | Three-year underperformance |
| JPM US Equity Income | North America | £3.76 billion | -8% |
| Hargreaves Lansdown Multi-Manager Income & Growth A | UK Equity Income | £2.71 billion | -8% |
| Invesco European Equity (UK) Y | Europe ex UK | £2.18 billion | -12% |
| Man GLG Japan CoreAlpha Professional | Japan | £2.03 billion | -12% |
| M&G Recovery I | UK All Companies | £2.06 billion | -15% |
| Schroders QEP Global Active Value Z | Global | £1.11 billion | -15% |
| Artemis Global Income I | Global Equity Income | £2.53 billion | -16% |
| Invesco UK Income (UK) Y | UK All Companies | £2.57 billion | -17% |
| Invesco High Income | UK All Companies | £5.72 billion | -18% |
| LF Equity Income (formerly Woodford) | UK All Companies | £2.98 billion | -46% |
Don't accept an underperforming fund
Obviously, all funds can have a difficult time, and if you genuinely believe in the fund manager and their approach to stock picking, then you might prefer to hold fire and try to ride out the troubles.
But many of us would be far better off by casting off the fund laggards and moving our money elsewhere.
There are plenty of fees to bear in mind though. Before you drop that dog fund, check exactly how much it would cost you to do so, and what fees you'll face with whatever funds you would prefer to invest in.
Just moving to a new fund can't be the end of it either.
It's important you regularly monitor the performance of your money – but not too often – to make sure that it's delivering the sort of returns you expect.
A winning fund today may be tomorrow's dog, so keep a watchful eye on how it's doing, and if standards drop consistently, then it may be time to move on.
Woodford collapse 'may have hurt your investments – even if you didn't buy his fund'
Be the first to comment
Do you want to comment on this article? You need to be signed in for this feature