Dog funds: the worst places to have your money invested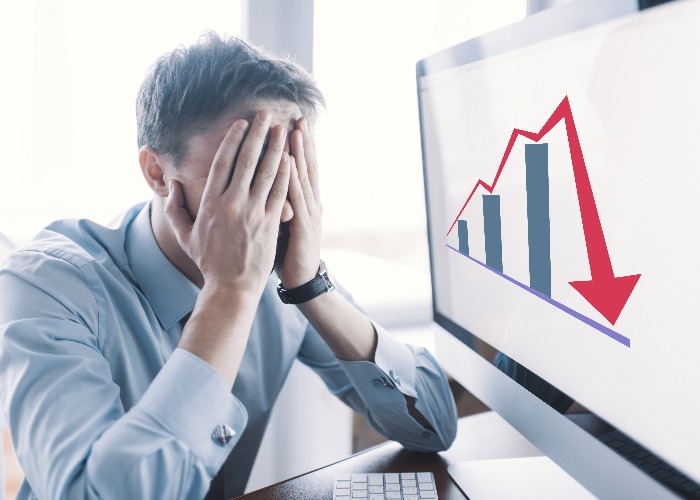 Billions of pounds are languishing in underperforming investment funds. Here's a look at the 10 worst 'dog' funds.
When it comes to investing money, many of us turn to the expertise of professional stock pickers to decide where the best home for our cash is.
Rather than start reading the Financial Times and pick out individual listed businesses to back, we rely on fund managers to do that on our behalf.
The trouble is that while some managers do it well and end up delivering returns well above the market average, others have less than impressive records.
Twice a year, BestInvest publishes a 'Spot the Dog' report, highlighting the industry's worst 'dog' funds ‒ in other words, the ones that have left investors with the least impressive returns.
How dog funds are identified
Investment is supposed to be a long-term activity ‒ you can't judge an investment based on its performance over a few months.
With that in mind, BestInvest judges funds on how they have delivered over the previous three years.
To be classed as a dog fund, the fund needs to have delivered worse returns than the market in which it invests in for three consecutive 12-month periods.
And over that three-year period, they need to have underperformed it by more than 5%.
As a result, funds that have had an iffy year or which have been only a little worse than average aren't flagged up as stinkers ‒ the report is picking out the worst funds that really are letting investors down.
Investing: Stocks and Shares ISAs, funds, risks and more explained
Who let the dogs out?
Unfortunately there's been a significant jump in the number of funds classified as dogs.
A massive 150 funds dropped into dog territory this time around, up by 65% from the 91 dog funds last time around, which in itself was a big jump from the 59 funds classed as dogs in the previous report.
Indeed, there have never been so many dog funds since the report was first published.
The 150 dog funds hold a massive £54.4 billion between them, up from £43.9 billion last time out. Interestingly while the number of dogs has jumped, many of these funds are on the smaller side, with the median fund holding £133 million.
The funds you should be worried about owning
It's worth noting that some fund houses were particularly poor performers, with a host of their funds on the warning list.
A perfect example of this is Invesco, which has sadly been named the top 'dog' fundhouse for the fifth report in a row.
It has both the largest number of dog funds (13) and the most assets held within dog funds (£11.4 billion), and has global funds, European funds, a North American, Asia Pacific and Japanese funds all with dog status.
As the report writers put it: "Pretty much every part of the globe can be accessed through an Invesco pooch!"
The second biggest fundhouse in the dog house is St James' Place, jumping up from ninth place in the hall of shame last time around. It has eight dog funds, holding a total of £6.9 billion of assets.
Fidelity takes third spot here, with four dog funds worth a collective £3.9 billion, while other fund houses to make the list include Schroders (10 dog funds), Scottish Widows (three) and M&G (seven).
But what about the individual funds that are the biggest dogs? Here are the top 10 by fund size according to BestInvest:
| | | | |
| --- | --- | --- | --- |
| Fund | Sector | Size | Three-year underperformance |
| Invesco High Income Fund | UK All Companies | £3.32bn | -26% |
| Scottish Widows MM International Equity Fund | Global | £3.02bn | -13% |
| St James's Place Global Equity | Global | £2.44bn | -16% |
| Fidelity Special Situations Fund | UK All Companies | £2.25bn | -9% |
| Hargreaves Lansdown Multi-Manager Income & Growth Trust | UK Equity Income | £2bn | -12% |
| Halifax UK Equity Income | UK Equity Income | £1.79bn | -7% |
| Invesco Asian Fund | Asia Pacific excluding Japan | £1.55bn | -7% |
| Invesco Income Fund | UK All Companies | £1.54bn | -26% |
| Invesco European Equity Fund | Europe excluding UK | £1.53bn | -21% |
| Artemis Global Income Fund | Global Equity Income | £1.43bn | -31% |
And here are the worst dog funds, based on their performance against the market.
| | | |
| --- | --- | --- |
| Fund | Sector | Three-year underperformance |
| LF ASI Income Focus Fund | UK Equity Income | -39% |
| L&G UK Alpha Trust | UK All Companies | -35% |
| MI Downing UK Micro-Cap Growth Fund | UK Smaller Companies | -31% |
| Invesco UK Strategic Income Fund | UK All Companies | -28% |
| Invesco UK Equity High Income Fund | UK All Companies | -26% |
| St James's Place UK High Income | UK Equity Income | -26% |
| Invesco UK Equity Income | UK All Companies | -26% |
| Jupiter UK Growth Fund | UK All Companies | -24% |
| UBS UK Equity Income Fund | UK Equity Income | -21% |
| L&G UK Special Situations Trust | UK All Companies | -20% |
Don't accept an underperforming fund
Obviously, all funds can have a difficult time, and if you genuinely believe in the fund manager and their approach to stock picking, then you might prefer to hold fire and try to ride out the troubles.
But many of us would be far better off by casting off the fund laggards and moving our money elsewhere.
There are plenty of fees to bear in mind though. Before you drop that dog fund, check exactly how much it would cost you to do so, and what fees you'll face with whatever funds you would prefer to invest in.
Just moving to a new fund can't be the end of it either.
It's important you regularly monitor the performance of your money – but not too often – to make sure that it's delivering the sort of returns you expect.
A winning fund today may be tomorrow's dog, so keep a watchful eye on how it's doing, and if standards drop consistently, then it may be time to move on.
Be the first to comment
Do you want to comment on this article? You need to be signed in for this feature