Dog funds: the worst places to have your money invested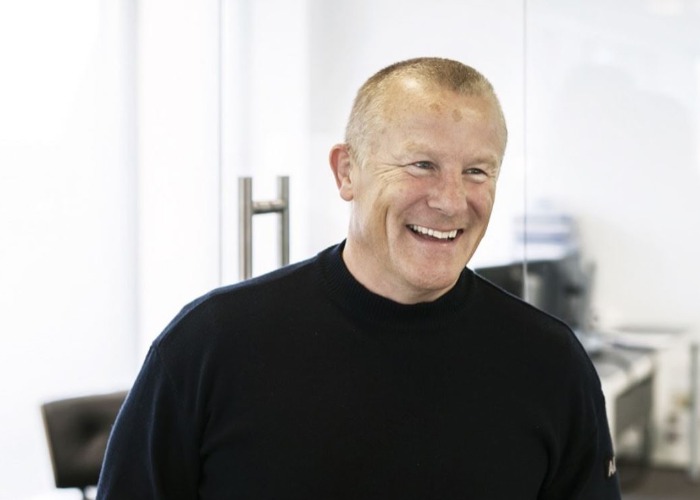 Billions of pounds are languishing in underperforming investment funds. Here's a look at the 10 worst 'dog' funds.
When it comes to investing money, many of us turn to the expertise of professional stock pickers to decide where is the best home for our cash.
Rather than start reading the FT and pick out individual listed businesses to back, we rely on fund managers to do that on our behalf.
The trouble is that while some managers do it well, and end up delivering returns well above the market average, others have less than impressive records.
Twice a year BestInvest publishes a 'Spot the Dog' report, highlighting the industry's worst 'dog' funds ‒ in other words, the ones that have left investors with the least impressive returns.
Want to make your own decisions? Visit the loveMONEY investment centre to view your options (capital at risk).
What makes a dog fund?
Investment is supposed to be a long-term activity ‒ you can't judge an investment based on the first month or so of performance. With that in mind, BestInvest judges funds on how they have delivered over the previous three years.
To be classed as a dog, the fund needs to have delivered worse returns than the market in which it invests for three straight 12-month periods. And over that three-year period, they need to have underperformed by more than 5%.
As a result, you aren't having funds that have had an iffy year or which have been only a little worse than average flagged up as stinkers ‒ the report is picking out the dirt worst funds that really are letting investors down.
The changing state of funds
On the face of it, there is some positivity from this latest report, with 59 funds picked out as dogs. Compare that to the 111 iffy funds identified six months ago.
The money managed through those funds is also down sharply, from £54.6 billion to £32.6 billion.
However, things aren't quite as rosy in reality.
BestInvest points out that the drop is largely down to 39 fewer UK funds appearing in the list, and that this isn't down to a turnaround in recent performance, but rather the run-up to the Brexit referendum dropping out of the analysis period.
Many funds that had a lot of exposure to medium-sized firms in this period had a rough time, but that's no longer included in the calculations.
Want to make your own decisions? Visit the loveMONEY investment centre to view your options (capital at risk).
The funds you should be worried about owning
Rather than go through each of the 59 funds classed as dogs, it's worth noting that some fund houses were particularly poor performers, with a host of their funds on the warning list.
Invesco, for example, had more funds flagged as dogs (six), and more money managed in those funds (£11 billion) than any other investment firm. It's the third report in a row in which it has come out top of this hall of shame as well.
In second place is Woodford Investment Management, which has had more than its share of negative press of late, with his funds frozen, preventing investors moving their cash.
Only one of Woodford's funds make the list ‒ the Woodford Equity Income fund ‒ but with a massive £3.7 billion in that fund, that's a lot of investors' money that's not being used well.
Janus Henderson rounds out the top three, with three funds awarded dog status ‒ Janus Henderson Global Equity Income, Janus Henderson Emerging Markets Opportunities, and Janus Henderson European Selected Opportunities ‒ which have a combined £2.7 billion of funds under management.
Other fund groups on the naughty step include St James' Place (two dog funds), Fidelity (three dog funds), Aberdeen Standard (five dog funds) and Canada Life (five dog funds).
In terms of individual funds, here are the 10 biggest and the scale to which they underperformed their individual markets.
I'm an investing hypocrite, and it's cost me
| | | | |
| --- | --- | --- | --- |
| Fund | Size | Sector | Three-year underperformance |
| Invesco High Income | £7.01bn | UK All Companies | -21% |
| Woodford Equity Income | £3.71bn | UK All Companies | -38% |
| Invesco Income | £3.08bn | UK All Companies | -21% |
| Janus Henderson European Selected Opps | £1.83bn | Europe (excluding UK) | -6% |
| BlackRock Continental European Income | £1.6bn | Europe (excluding UK) | -8% |
| St James's Place UK High Income | £1.28bn | UK Equity Income | -30% |
| HSBC UK Growth & Income | £910m | UK All Companies | -8% |
| MI Somerset Emerging Markets | £890m | Global Emerging Markets | -10% |
| St James's Place UK & General Progressive | £870m | UK All Companies | -9% |
| Fidelity American Special Situations | £870m | North America | -14% |
Don't accept a dog
The difficult situation surrounding money invested with Neil Woodford's funds at the moment, with investors unable to withdraw their cash until December at the earliest, has put more of a spotlight than usual on what options are open to investors who have money in funds that aren't delivering.
Obviously, all funds can have a difficult time, and if you genuinely believe in the fund manager and their approach to stock picking then you might prefer to hold fire and try to ride out the troubles.
However, many of us would be far better off by casting off the fund laggards and moving our money elsewhere.
There are plenty of fees to bear in mind though ‒ before you drop that dog fund, check exactly how much it would cost you to do so, and what fees you'll face with whatever funds you would prefer to invest in.
Just moving to a new fund can't be the end of it either.
It's important that you regularly monitor the performance of your money – but not too often – to make sure that it's delivering the sort of returns you expect.
A winning fund today may be tomorrow's dog, so keep a watchful eye on how it's doing, and if standards drop consistently then it may be time to move on.
Be the first to comment
Do you want to comment on this article? You need to be signed in for this feature