The best current accounts for bills, online security, overdrafts, customer service and more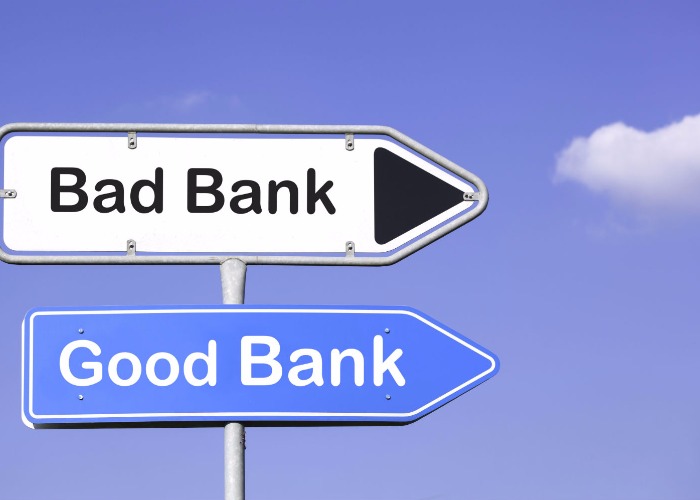 Is your bank account a good fit? We reveal the best accounts for paying bills, cash rewards, online security and more.
While some bank accounts are obviously better than others, there is no single account that is best for everyone.
It all depends on how you use it and how your overall finances look.
If you're constantly overdrawn, a cheap or free overdraft is vital, while if you're paying a load of bills from your account then you'll want to earn cashback on all that spend.
Here, we take a look a look at the current accounts that may be best for you based on several different factors.
Find the best current account for you
Best for online security
With reports of cyber-attacks dominating the headlines over the last few years, you may be interested in the banks with the best security.
According to recent Which? research, NatWest/Royal Bank of Scotland was top for internet banking security, followed by Nationwide.
Which? also found some banks are failing to fully embrace two-factor authentication, meaning you have to pass two security checks.
This is usually something you know like a password or PIN and something you have such as a device that generates a one-time passcode.
As this offers additional protection, banks like Metro Bank, Santander and TSB were criticised for not requiring it for their mobile and online banking.
Online banking security: the best and worst banks
Best for in-credit interest
If you want to earn interest on the money you put in your current account, Nationwide is the bank to go for.
FlexDirect pays a market-leading 5% interest on balances up to £2,500 for 12 months, which is better than most traditional savings account on the market.
If you have a bigger balance, the Santander 123 current account pays 1.5% on balances up to £20,000.
If you want more information, check out the best high-interest current accounts.
Best for paying bills
Some accounts pay cashback on various household bills.
The best at the moment is the NatWest Reward current account although the Rewards scheme is changing from February 2020, so you no longer earn cashback.
The account currently pays 2% unlimited cashback on seven types of household bills paid by Direct Debit, including Council Tax, mobile, home phone, TV, water, gas, electricity and broadband bills.
NatWest claims on average its Reward customers earn £83 a year in cashback (excluding the monthly fee).
Under the new rewards scheme, you'll likely lose out on cashback as you'll get a fixed amount instead.
The amount you get depends on having at least two Direct Debits set up and you logging into the account every month.
From February 2020, Reward account holders will earn a maximum of £60 or £36 after the £2 monthly fee has been factored in.
There are other current accounts that offer cashback, such as Santander's 123 current account, which offers between 1% and 3% in cashback for a range of bills, including Council Tax, mobile and home phone bills.
However, this account comes with a £5 monthly fee so it's more suitable for those with fairly sizeable qualifying monthly bills.
Best for easy cash rewards
You can still earn cashback even if you don't necessarily have eligible bills coming out of your account.
The Co-operative Bank is offering those that have its Standard current account and sign up to the Everyday Rewards programme the chance to earn up to £5.50 a month or £66 a year.
You'll get a cash reward of £4 a month plus the chance to earn 5p on every debit card transaction you make in a month, up to £1.50.
To be eligible, you will need to deposit £800 a month into the account, have four active Direct Debits set up, log in to online or mobile banking at least once during a month and stay opted in for paperless statements.
Best for monthly income under £1,000
Many of the top current accounts require you to be able to deposit a high level of cash each month in order to access the benefits or to use the account without a fee.
Lloyds' Club Lloyds account, for example, requires you put in at least £1,500 to avoid a £3 monthly fee, while Nationwide's FlexDirect account stipulates you must be able to pay in at least £1,000 a month to earn interest.
So, if you have a low monthly income or your monthly income varies each month, you might not be able to get the best out of these deals.
You could consider the TSB Classic Plus, which offers 3% credit interest on balances up to £1,500.
All you need to do is deposit £500 a month into the account, register for internet banking, regularly log in and opt for paperless correspondence.
Alternatively, the Santander 123 current account only requires a monthly deposit of £500 a month and for two Direct Debits to be set up on the account to access the benefits of both interest and cashback.
It charges a monthly fee of £5, so you need to ensure you're earning at least £60 a year in cashback to cover that cost or it won't be suitable.
Best for customer service
The latest UK Institute of Customer Service Index (UKCSI) reveals some banks are better than others when it comes to how they treat their customers.
First direct topped the survey of the top 50 organisations, with Nationwide taking 8th place.
None of the other UK banks were in the top 20.
Over 10,000 customers rated their experiences for hundreds of organisations for things such as professionalism, quality and complaint handling.
In another survey, carried out by Ipsos Mori, both first direct and Metro Bank were revealed as the banks we're most likely to recommend to friends.
Best if you use an overdraft
If you are prone to falling into the red from time to time, chances are your bank is profiting big time.
But you can avoid fees and interest with certain bank accounts. Nationwide's FlexDirect has a free overdraft which lasts for 12 months. The exact size of your overdraft will be based on your financial situation.
Elsewhere, first direct offers a £250 overdraft on its 1st Account. Helpfully, this doesn't expire after a year, plus you can also bag a £50 bonus when you switch to them.
Read these next:
Section 75 of the Consumer Credit Act: your rights on refunds
Be the first to comment
Do you want to comment on this article? You need to be signed in for this feature