Child Trust Funds: £2 billion yet to be claimed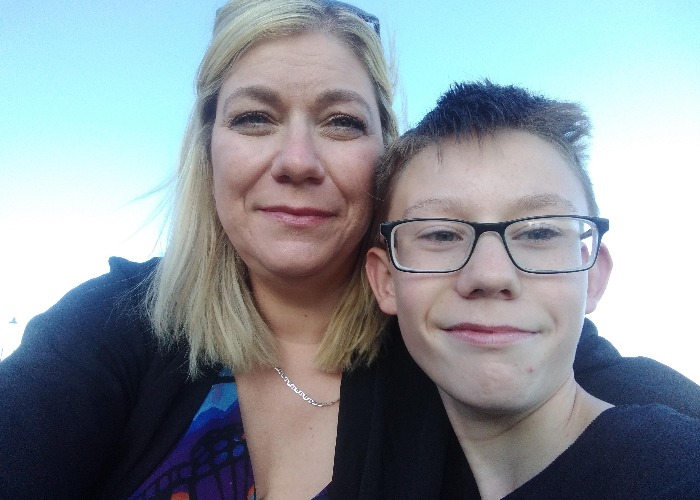 Millions of children risk missing out on a vital cash boost when they turn 18 as their parents have lost track of their Child Trust Fund. As we discovered, the process of tracking one down can be tricky, but it's definitely worth doing.
In less than 10 months' time, the first recipients of the Child Trust Fund (CTF) will be able to get their hands on a welcome bonus to kickstart their adult life.
You can read about the funds in more detail here, but in short, they were a Government-backed savings boost given to millions of kids born between 2002 and 2011 that could now be worth anywhere between £500 and £1,600 depending on the family's total income and the type of fund the parents chose.
The funds can only be accessed when a child turns 18, so next year will mark the first opportunity for eligible kids to do so.
Millions of kids could miss out
CTFs were scrapped in 2011 and replaced with Junior ISAs. These didn't offer any lump sum at birth, but they do come with more generous savings rates on Cash ISAs and lower fees plus more choice of investments in the Stock & Shares version.
As a result, many parents who had received the CTFs chose to shift their funds over to a Junior ISA.
However, some 30% of all CTF funds made available by the Government have still not been claimed, with many families either losing track of the accounts or never activating them in the first place.
This was perhaps because the vouchers were sent to the wrong address, or the parents could not be traced.
Parents had 12 months to invest the CTF voucher and if they did not the Government set up a revenue allocated account of their behalf.
These "zombie funds" were divided up evenly between 14 providers.
As mentioned earlier, exactly how much money was put into these accounts varied based on the year the child was born, the household income and any registered disabilities, with amounts ranging from £50 up to £1,000.

Capital at risk
'I struggled to locate my child's CTF'
Parents now trying to track down these funds have found it's not always as easy as it seems.
Loopholes in the system mean that eligible children could have missed out on payments, particularly if they were born towards the end of the scheme in January 2011.
If parents did not register for child benefit before the Child Trust Fund cut off of January 3 2011, they were not able to claim for the fund even if their child was born before this date.
Mother Maxine Yates, from Tamworth, was caught out by this loophole when she tried to apply for her daughter's Child Trust Fund.
Her daughter was born in October 2010 before the scheme was axed but Ms Yates did not apply for child benefit until mid-January.
By this time it was too late to claim the Child Trust Fund.
This is because the trust fund was triggered by claiming child benefit rather than from the child's date of birth.
Meanwhile, writer Sophie Fletcher from Cheltenham has spent four months trying to track down funds she set up over a decade ago and she is still waiting to hear from HMRC.
"It is not a very efficient process. I thought it would be more immediate, but it seems to be quite a lengthy process and they seem to make you jump through quite a few hoops," she says.
'I lost my paperwork'
Mrs Fletcher, 45, remembers receiving a £500 Child Trust Fund voucher for sons Gabriel, now 13, and Oliver, now 11, soon after they were born.
She invested the money in a fund but then lost the paperwork.
"After your first baby it's all a bit of a blur. I thought it was a great bonus at the time but I just forgot about it as it seemed so long away before they could access the money.
"The kids have several accounts as I started one that I put money into and they had one from grandparents.
"We moved house a few times and moved from the north to the south and things just got lost along the way."
Earlier this year Mrs Fletcher completed the HMRC forms to locate the funds. A couple of weeks later she received an acknowledgement letter saying HMRC would be in touch soon.
Several weeks later she received a second letter asking her to send a copy of her children's birth certificates to HMRC.
She did this straight away and several months later still had not heard anything.
Her advice to other parents is to "give yourself a good six months" to track down the funds.
How to put trust fund money into a Junior ISA
'I found mine with no fuss'
But it is not a lengthy process for all parents as carer Christine Emson from the Isle of Wight was able to find her adopted son's fund relatively easily.
"My sister mentioned Adrian might have a Child Trust Fund and I thought 'I don't know if that's right'. Since my daughter is seven-years-old she just missed out on the funds so I didn't know anything about it for my son.
"I didn't have a clue. My sister said you really should look into it and so I did."
Christine adopted Adrian, who is now 13, in 2008 after his mother – Christine's sister – died.
"He was taken into care at six weeks when my sister died. He was with a couple of foster families and I adopted him when he was nearly two.
"It is possible one of the foster families set up the trust for him. I thought someone would have told me about it. The council, social worker or the foster parents," she says.
Once she realised Adrian might have a fund Mrs Emson contacted HMRC and filled in the relevant form.
The best children's bank accounts
Within a week she received a letter stating Adrian had a Child Trust Fund with HSBC.
She then had to apply to become the registered contact and get a solicitor certified copy of Adrian's new birth certificate, issued after his adoption and name change.
Once she was registered as the contact HSBC were able to tell her that the original government voucher had been £250 but it was now worth just over £800.
She is now hoping that Adrian will have around £1,000 to withdraw when the fund matures in four and a half years time.
"Adrian has special needs so this money is very welcome and I do hope I can guide him when it comes to spending it," she says.
If you know the Child Trust Fund provider but have lost access details then you can contact them via this Government website.
If you do not know the fund provider or did not set up the account then you can trace the Child Trust Fund here. This includes adopted children.
You will be asked to complete an online form and this will include setting up a Government Gateway account if you do not have a user ID.
Once you have completed the form you should receive a response within 15 days but this may be a letter asking for further information such as a birth or adoption certificate.
Find out more information about Child Trust Funds here
Be the first to comment
Do you want to comment on this article? You need to be signed in for this feature