How to easily switch broadband providers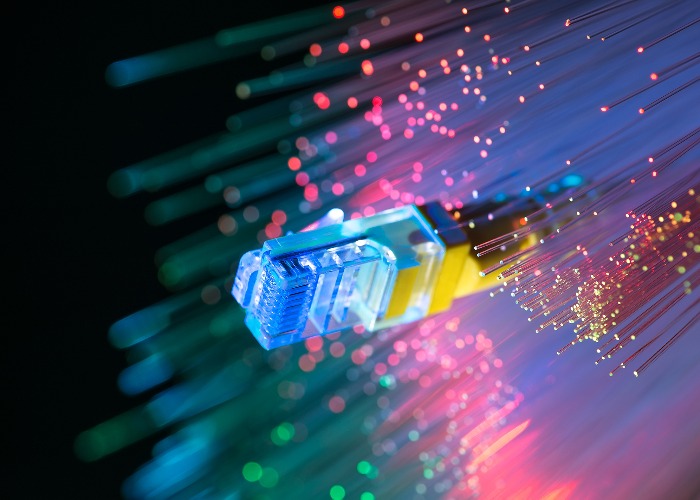 Switching broadband can be intimidating but can pay off by potentially saving you hundreds of pounds a year. We reveal how you can get a better deal.
You could be overpaying for broadband by up to £192 a year if you stay with your current broadband provider without haggling (or changing providers) according to research by Which?
It can be difficult to find the time to switch any services, whether it's for broadband, utilities or a mobile phone contract – even if you know you can probably get a better deal elsewhere!
We have compiled a quick guide to help you with this process and hopefully get you a better deal.
The UK's best and worst broadband providers
Am I paying too much?
Before you potentially switch providers, figure out if you're actually paying too much.
You can use Is My Bill Fair? to check if you're being overcharged for the following services:
Broadband, home phone and TV;
Energy;
Mobile phone;
Breakdown cover;
Insurance
When I entered in my results, I discovered I was definitely paying too much.
Broadband price hikes: switch regularly 'or lose hundreds'
Is My Bill Fair? will also help challenge your provider to reduce your bill, potentially saving you from switching broadband providers.
This may be an ideal solution if you don't want to set up broadband services with another company, and are currently happy with the service provided.
The site also uses uSwitch to help people compare their options if they're paying too much.
Be sure to check you're getting the best deal possible by comparing any lower offers from your current provider with other available deals.
If you are tired of your provider and definitely want to switch, keep reading.
Check out the latest broadband offers at Plusnet
Can you leave without incurring a fee?
If you're paying too much (my apologies), before you even start to compare deals, you need to figure out if you can leave your current contract without getting hit with a fee.
If the minimum term of your contract has not ended, you'll probably have to pay a fee.
Unfortunately, what you'll pay depends on the provider. You may have to pay off any remaining months and for any equipment supplied.
According to comparison site Broadband Choices, you can leave your provider without a fee if:
The minimum contract term has expired;
You're within the 14-day 'cooling off' period;
Your provider has hiked your monthly bill;
You are lucky enough that your new provider will pay your exit fees;
A fault has persisted, but your current provider has failed to fix it
Check out the latest broadband deals at Sky

Compare different deals
It's easy to compare different deals using various websites.
Broadband Choices, Compare the Market and MoneySuperMarket are among the most popular broadband comparison sites.
Usually, broadband providers will try and sweeten the pot for new customers with contract and set-up discounts, as well free vouchers or reward cards.
It's worth looking at a few comparison sites as some sweeteners may be exclusive to certain sites, so you may be missing out on extra rewards.
But you should make sure that you pick the right broadband packages based on your needs, not on any possible rewards.
You should consider what you need broadband for – will you be streaming a lot of shows or downloading many games? If so, you may want to consider fast broadband speeds or unlimited downloads.
Broadband speeds: Virgin top, Sky bottom in latest survey
Also, be sure to look at the length of the contract to make sure you're happy paying the same amount over the term of the contract.
Set a reminder
When you switch, it's a good idea to set a reminder before the deal ends and to note down any notice period.
A reminder will give you the opportunity to haggle over a more expensive contract – before you get hit with a higher bill.
If you can't get a better deal and are likely to suffer from the loyalty penalty, then you will have time to compare the best offers and change providers.
It's best to set a reminder at least a month before your contract is due to end as it may take weeks to get an appointment for broadband setup (if you decide to switch).
Using this approach, you're more likely to have a seamless transition between broadband providers without losing internet access.
Compare gas and electric providers at loveMONEY
Have you saved money switching using this guide? Comment below to let us know how you got on.
*This article contains affiliate links, which means we may receive a commission on any sales of products or services we write about. This article was written completely independently.
Be the first to comment
Do you want to comment on this article? You need to be signed in for this feature