Broadband speeds: Virgin top, Sky bottom in latest survey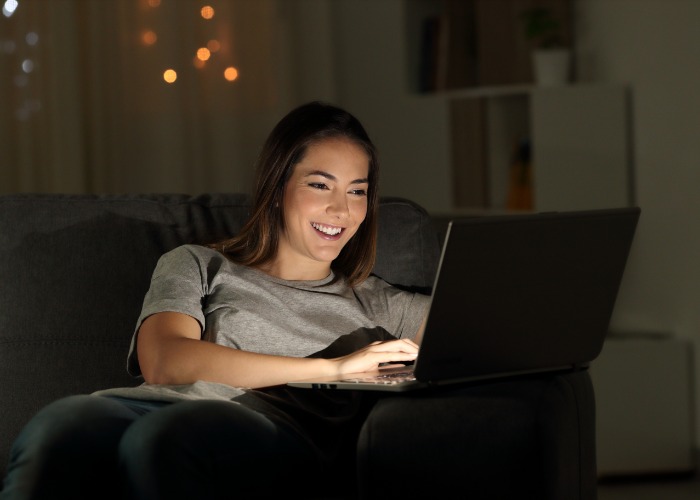 Virgin Media ranked the fastest for broadband, but there's bad news for Sky customers.
Virgin Media has been named the UK's fastest provider in a new broadband survey, while Sky was declared the slowest.
Comparison website Broadband Genie ran almost 13,000 speed tests across the UK to find how the main providers fared.
The firm said it excluded ultrafast fibre to the premises (know as FTTP) results as these deals are only available in a few areas.
Virgin Media recorded an average download speed of 71.5Mbps, almost three times faster than its nearest challenger Vodafone.
It's worth stressing that Virgin runs a lot of its own broadband infrastructure, which is completely separate from the Openreach phone line system on which other providers operate.
This is what allows it to offer much faster speeds but, on the downside, it also covers far less of the UK (around 65%, according to the Broadband Genie data).
Get online faster and cheaper: compare deals with Broadband Choices or Broadband Genie
Fastest upload speeds
If you're considering switching providers and are fond of watching Netflix or download a lot of files, these results suggest Virgin Media might be the best choice for you.
However, Vodafone did beat Virgin Media to the top spot on uploading speed – although the results were closer, with just 4.9Mbps separating the UK's seven leading providers.
This means if you post a lot of photos on social media or use Skype frequently, Vodafone could be your fastest option.
Slowest broadband providers
It's bad news for Sky customers – who were recently hit with another round of price hikes – as the provider came last in both categories.
As you can see from the full results at the end of this article, TalkTalk fared only marginally better, with speeds slightly faster than Sky's.
Fed up with your current broadband service? Search for a faster, cheaper and better deal with Broadband Choices.
Remember to consider all factors
Choosing the right provider is tricky. For starters, no single provider is fastest in every area. What's more, you also need to consider the reliability of your connection and the level of customer service you can expect to receive.
And then there's the small matter of cost.
So it's vital you do your research before committing to a new broadband deal. To help get you started, take a look at the best and worst providers according to Ofcom's complaints data.
You can also shop around for the best value deal here.
For those who are locked into a deal with a rubbish provider, have a read of our guides explaining how to complain and how to boost your Wi-Fi speed in your home.
Search for a cheaper broadband deal with Broadband Genie
Download speeds:
Virgin Media 71.5Mbps;
Vodafone 24.9Mbps;
EE 23.5Mbps;
BT 22.3Mbps;
Plusnet 20.6Mbps;
TalkTalk 17.2Mbps;
Sky 17.1Mbps.
Upload speeds:
Vodafone 10.1Mbps;
Virgin Media 7.7Mbps;
EE 6.8Mbps;
BT 6.6Mbps;
Plusnet 5.7Mbps;
TalkTalk 5.3Mbps;
Sky 5.2Mbps.
Be the first to comment
Do you want to comment on this article? You need to be signed in for this feature