Which products and services are worth paying more for?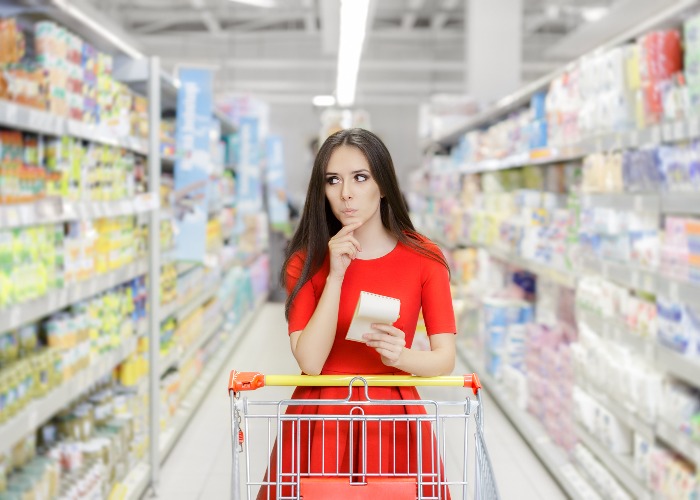 If you're trying to keep costs low, it can be tempting to opt for cheaper products or services, but this may not always be a good idea. We reveal what you should fork out more for.
We all love to bag a bargain, but with some household items, the motto "buy cheap, buy twice" also applies.
While some purchases may simply be lower quality and a waste of money, with others, it may be unethical or even dangerous to cut corners.
Here are five items we think it's worth paying a little extra for.
Wine
"Life is too short to buy cheap wine" reads a sign outside my local wine shop.
We've all bought cheap plonk – perhaps you were going to a party and hoped no one would notice, or money was tight, and you simply couldn't afford to spend more.
Many of us don't realise that with a cheap bottle of wine, most of our money goes on tax and excise duty.
According to Bibendum Wine, on a £5.39 bottle of wine (the average retail price in the UK) the actual wine only accounts for 53p of the cost, with £3.13 going on VAT and excise duty, plus 36p on packaging and 20p on logistics.
As these costs tend to be fixed, the more you spend, the greater the wine's quality should be.
So, with a £20 bottle of wine, Bibendum claims the quality should increase 23 times, despite it being just four times the price of a £5 bottle.
Toilet roll
Anyone who went to school in the 1970s and 80s will remember the tracing paper loo roll that was the preserve of the school toilets.
And, if you've ever tried to cut back by buying cheap toilet paper, you and your bottom will probably have lived to regret it.
While it might not be worth buying luxury toilet roll that is scented or padded, purchasing low-cost paper that is rough or poorly perforated so the layers don't match is not a good idea as you may have to use more.
Be gentle on your wallet (and your backside) by buying decent toilet roll.
Tea
We Brits love a good cup of tea and between us brew 165 million cups a day. So why spoil it by buying cheap rubbish?
If low-cost teabags turn the water a funny colour, then you're not likely to enjoy it and might simply buy new ones anyway.
You don't have to buy expensive brands as supermarket own-brand tea has really come into its own in recent years.
In 2017, chef Michel Roux Jr and food critic William Sitwell declared Sainsbury's Red Label tea second place in a blind tasting, beaten only by expensive brand Newby English Breakfast.
Surprisingly, popular brand Yorkshire Tea came last in the challenge. These results prove it's possible to bag a bargain and enjoy a decent cuppa.
Want to avoid spending too much? Here's 19 things you shouldn't be spending your cash on
Meat and poultry
Ever gone into a supermarket, taken one look at the meat displayed and decided to go veggie for the day?
If there is anything the horse meat scandal has taught us, it's that it's worth paying a little more for good quality meat.
Since the scandal, many farm shops and local butcher shops have enjoyed a boost in sales because they are often better able to demonstrate the provenance of their meat and poultry.
Free-range chicken is often more expensive than battery poultry – you can sometimes buy a whole battery chicken for the price of a couple of free-range chicken breasts – but for a good reason.
Surely it is worth paying more for poultry that has been reared in better conditions, with more space to move and exhibit normal chicken behaviours, such as perching and dustbathing?
The RSPCA is currently lobbying Tesco to source poultry meat that has been reared in more humane standards, such as having access to natural light and more space to allow them to move freely.
If you shop regularly at one of the big UK supermarkets, you could join a loyalty scheme
Car maintenance
A recent radio advert has highlighted the dangers of poor car maintenance and not checking your vehicle regularly by comparing it with what you'd expect when you board a plane.
In the same way, it could be uneconomical to compromise on servicing your car by going to a seemingly cheaper garage, or a mate down the road who tinkers with cars, instead of your main dealer.
While many customers expect their main dealership to be expensive, due to falling demand many of them are now more competitive, offering discounted service plans and add-ons such as free breakdown cover and MOTs.
In 2014, car repair comparison website Who Can Fix My Car surveyed quotes from over 5,000 garages and found main dealerships were highly competitive for servicing and certain repairs, such as electrical work, compared to 'fast-fit' and independent outlets.
Customers who had a service and MOT paid approximately £178 at a 'fast-fit' garage, £168 at an independent one and £174 at a main dealership.
What's more, because their mechanics were more familiar with the make of car, they were often able to get to the root of any problem quicker.
Why compromise on your family's safety for the sake of a few pounds?
If you're considering changing your car insurance provider, you can compare quotes at Confused.com
*This article contains affiliate links, which means we may receive a commission on any sales of products or services we write about. This article was written completely independently.
Be the first to comment
Do you want to comment on this article? You need to be signed in for this feature