From fuel to food: 8 sites that will stop you being ripped off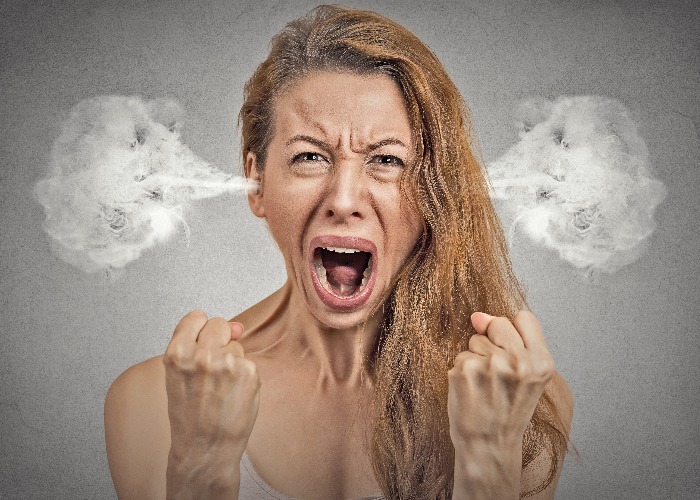 Stop wasting money and avoid getting scammed by making good use of these vital websites.
If your mission is to avoid getting ripped off, whether that's by scammers, retailers or communications firms, then these websites will be vital weapons in your arsenal.
1) The FCA Warning List
The Financial Conduct Authority (FCA) has a warning list on its ScamSmart website. You can use this tool to work out whether an investment you have been contacted about is a scam or not.
You'll be asked questions along the lines of what the investment is, how you found out about it, and whether money from your pension is mentioned at all in the promotion.
A list of firms to avoid is included on the site too, but the regulator is keen to flag that just because the firm that contacted you is not on the list, it doesn't mean that everything is above board either.
Clone firm scam: 'I lost £50,000 days before scammers were flagged by FCA'
2) Take Five
Another really important site in the battle to avoid falling victim to scams and fraud is Take Five.
It's a site aimed at raising awareness about the different forms that financial fraud can take, and is led by UK Finance, with backing from the Government.
There's plenty of really good advice on Take Five about how to spot scams and what to do to make sure you don't get talked into handing over your money to fraudsters.
3) Ofcom's mobile coverage checker
You've spotted a great new deal on a mobile tariff, but it's with a network you've not used before.
Making sure that the network actually boasts a usable signal in your area is a really important bit of homework you should do before you sign up for that deal.
Ofcom offers a mobile coverage app, so you can check the coverage offered by O2, Three, Vodafone and EE.
You just need to enter your postcode and it will give you a basic insight into whether you're likely to have any issues.
While it's primarily available as an app, you can use it through your internet browser too.
Individual providers also offer their own service checker tools, so it's definitely worth checking the likely signal you'll enjoy across a couple of different sources before signing up for any new deal.
The UK's worst mobile phone provider
4) Broadband speed checker
Broadband deals are often sold on the basis of the fastest possible speeds you could enjoy, but the reality is that many households may get lower speeds than advertised.
There's no point paying through the nose for a mega-fast deal when you're only going to get average broadband speeds, especially when you could pay far less for a similar service with another provider.
Read: the best and worst broadband providers
There are many broadband speed checkers available, including from Which? and BroadbandSpeedChecker, as well as individual providers – and even Ofcom.
Again, checking across a couple of different sites is a good idea, so that you get a more rounded view of what speeds you are likely to get.
We're working with Compare the Market to help you find the right broadband package for you. Start comparing deals now.
5) MyTravelMoney
Every year, British holidaymakers throw away a small fortune by making mistakes with their holiday money.
Whether it's leaving it to the last minute and only buying currency at the airport, to sticking to high street banks and the Post Office, too often we add significant amounts to the cost of our holidays by failing to shop around for decent currency rates.
MyTravelMoney is a price comparison site that's a little different.
It allows you to compare the rates you can get on a host of different currencies from many firms, including the likes of ICE and Travel FX.
6) PetrolPrices.com
If you don't want to pay more than is absolutely necessary for your fuel, it really pays to shop around.
PetrolPrices.com is a great place to start, as you can quickly and easily compare what the various forecourts around you are charging for petrol and diesel.
How to save even more on your petrol or diesel bill
7) Resolver
We have all been let down at some point by a retailer or a service provider.
The British way is often to grit your teeth and get on with it, but if you want to fight back and have your voice heard, then Resolver is an excellent resource.
It has many simple complaint templates you can use to raise your issue with the firm in question, keeps a record of all related correspondence, and can help you take your complaint to the next level if the firm doesn't resolve your issue.
8) Eat By Date
Finally, here's a great site that will help reduce the amount of edible food you throw out.
Eat By Date gives you the shelf life of everything from fruit to meat to cheese.
The shocking amounts people throw away
*This article contains affiliate links, which means we may receive a commission on any sales of products or services we write about. This article was written completely independently.
Be the first to comment
Do you want to comment on this article? You need to be signed in for this feature