Klarna payments UK: is buy-now-pay-later luring young people into debt?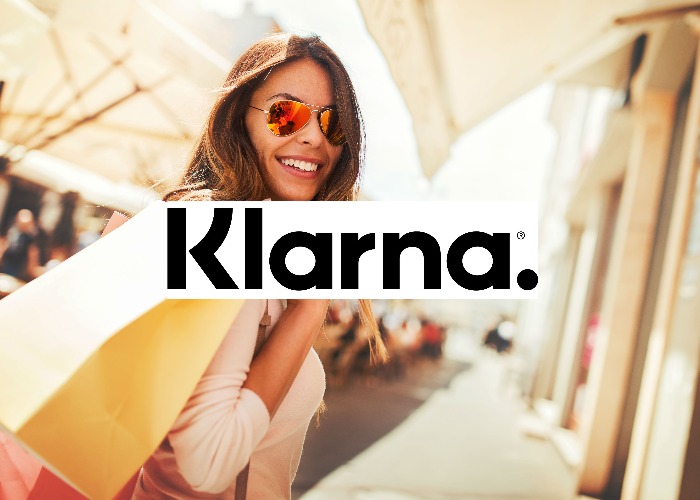 Shoppers at Topshop, Schuh, ASOS and JD Sports can buy now and pay later, from firms such as Klarna and Laybuy. But could these 'free' services become an expensive mistake?
Next time you're shopping online, take a moment at the pay section of the checkout. You'll see the typical options: debit card, credit card, sometimes PayPal – and possibly a small sunglasses icon.
These sunglasses have now made an appearance at ASOS, JD Sports, Topshop and Schuh, amongst many other retailers. Next year, you may even see them at the counter in H&M stores, as part of a £20 million deal.
That sunglasses icon represents Klarna, a Swedish company that is changing the face of 'buy-now-pay-later' shopping.
You may have seen them advertised by Snoop Dogg - the American rapper bought a large stake in the company in January and even rebranded himself as 'Smooth Dogg' in a glossy YouTube commercial.
Klarna offers a 14- to 30-day interest-free periods to allow you to pay off your shopping, or longer-term instalment plans, which sometimes charge interest.
It's now been joined by Laybuy, a New Zealand firm which allows you to pay by regular instalments.
Both services are highly convenient – often quicker than paying by card – but, used wrongly, could end up costing far more than you bargained for.
Some popular stores already using Klarna
ASOS
Game
JD Sports
Miss Selfridge
Missguided
Moss Bros
Samsung
Schuh
Topshop
Stores using Laybuy:
Pay later
With Klarna's Pay Later function, you get either two to four weeks to pay, starting from when you receive the item or items. The time limit depends on the retailer and, if you pay in time, you don't get charged any interest or fees.
This also means you can buy clothes, try them for fit and then return them, and providing you contact Klarna, no money will leave your bank account.
When you apply for Pay Later, Klarna performs a soft credit check on you (more on this below) and then makes a decision.
Your chances of approval are increased by having the same delivery and billing address – so don't order to a friend's house or your office – having a good credit history, and having paid in full for other Pay Later purchases.
Klarna will email you two days before the payment is due, but it's also worth setting your own diary reminders.
Pay by instalments
Some but not all retailers also offer another version of Klarna, called 'Slice It', where you pay for your purchase in monthly instalments. Depending on the retailer, it could involve paying interest.
Be wary, however, as there's a huge distinction between 'Pay Later' and 'Slice It': even when used correctly, the latter could make it more difficult for you to borrow.
That's because Klarna conducts a 'hard credit check' on your credit history. Unlike a soft credit check (done for Pay Later), a hard check stays on your record, and several in a few months makes your record look worse – even if Klarna approved you.
If you don't get approved, that also harms your credit record.
Why does this matter? Well, according to Justin Basini, CEO of credit checking tool ClearScore, "maintaining a good credit score means you'll have access to financial products with the best deals, such as mobile phone contracts and credit cards."
That means you could be stuck with expensive credit cards, loans, or even be refused one altogether.
A shopping spree using Slice It, even if you pay it all back, could cost you further down the line.
Read more about your credit score and why it could save you money
What happens if you don't pay?
It's surprisingly easy to get in trouble to get in trouble with 'catalogue credit' services like Klarna.
The Financial Conduct Authority warned earlier this year about the risk of "catalogue credit and store card customers over-estimating their ability to steadily pay off these debts and incurring interest as a result".
You can guard against missing a payment by creating your own diary reminders and, if possible, build up a 'rainy day fund' in case of emergencies.
With Klarna's 'Pay Later' service, a missed payment won't involve any charges but it will harm your credit record, making it more difficult to borrow in the future.
Missing an instalment payment on 'Slice It' means you could be charged a late payment fee, may need to start paying interest of 18.9% and the missed payment will also appear on your credit record.
If you're struggling to pay, you should contact Klarna to negotiate a new repayment plan. If you're still unable to repay – or think you may need to borrow more – then there are a number of charities which can give you specialised debt advice: find the full list here.
The cost of convenience
Klarna only recently arrived in the UK and whilst it's evidently popular – it tripled its profits last year – the effect on its customers is less clear.
Debt charities and regulators are still largely focused on the toxic effects of payday lending and the more exploitative lending practices of established catalogue credit firms.
In contrast, Klarna's easy-to-understand and interest-free Pay Later option has slipped largely under the radar.
That's concerning because the retailers that offer Klarna are popular with vulnerable young shoppers.
Paying later has caught on, in part, because 40% of young women and 29% of young men struggle to make their money last between paycheques, the Young Women's Trust found.
These young people are less likely to have experience or understanding of borrowing – less than half of students hold a credit card, says Clear Score – whilst having less wiggle room if things go wrong.
According to the Young Women's Trust, half of young women and a third of young men would have a "big financial problem" if they needed to replace a fridge or washing machine this year.
Given this precarious starting point, harmless debt can become dangerous.
Debt charity StepChange has reported that under-25s are increasingly likely to seek help for debt, and those who did were more likely to hold catalogue credit (38%) than payday loans (29%).
Klarna says it has a number of measures in place to protect shoppers, with customers only able to owe money on one Pay Later purchase at a time in order to prevent debts mounting up.
For Slice It, Klarna looks at an individual applicant's affordability to determine which instalments plan, if any, they get offered.
Additionally, shops that want to offer Klarna's Slice It have to be registered with the FCA. Yet there is an important loophole: shops that offer Pay Later, which is interest-free, are exempt from the regulations, yet their customers are also going into debt.
As buy-now-pay-later offers become more common – even ubiquitous – this light-touch approach may need to change.
The tip of the pay later iceberg
We first wrote about Klarna back in October. Since then there's been more interest in buy-now-pay-later, both from journalists and regulators, but also other companies spotting a business opportunity.
One of these is Laybuy, which has come to the UK from New Zealand and lets Footasylum shoppers pay by weekly instalments, including in-store.
There's no upfront fee and no interest - unless you miss a payment.
After 24 hours you'll be charged £6, then another £6 after seven days. That's per missed instalment, meaning a few bad weeks could turn out to be very expensive indeed.
Also be aware that applying for Laybuy involves a full credit check, as you would get when applying for a credit card, before being given a credit limit from £60 up to £720.
Laybuy claims that this is an advantage: using Laybuy can help you build up your credit score, and is available to those without credit experience or full employment (which itself could be a cause for concern).
Another buy-now-pay-later company Afterpay is also reportedly considering coming to the UK, having had huge success in Australia and the US.
In Australia, where instalment payments have been around for a few years, regulators found that "one in six users had either become overdrawn, delayed bill payments or borrowed additional money because of a buy-now-pay-later arrangement".
What are the alternatives?
Whilst there are no entirely 'safe' ways to borrow, there are alternatives to Klarna or Laybuy that give you longer to pay.
If you're spending over £150, Paypal Credit gives you four months interest-free to pay them back. You'll need to shop at retailers that accept Paypal.
If you're making a large purchase, then a 0% purchase credit card will allow you to spread out the costs for up to 28 months without paying interest.
With both methods, you will need to make minimum repayments during the interest-free period and both involve a hard credit check.
Be the first to comment
Do you want to comment on this article? You need to be signed in for this feature