TSB IT chaos: loyal customers letting banks off the hook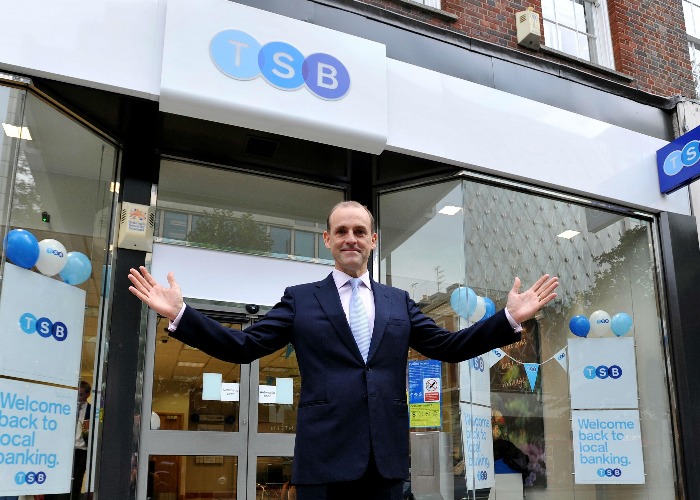 3 in 4 loveMONEY readers hit by the TSB IT meltdown say they won't be leaving the bank. But by not switching we're letting them get away with it, argues Sam Richardson.
Six weeks ago, a botched IT upgrade left almost 1.9 million struggling to access their own money and at the time of publishing some people are still reporting issues.
That's why we were hugely surprised when, on polling readers, we found that around three quarters of you who were directly affected by the TSB IT meltdown aren't planning to leave the bank.
TSB are certainly lucky to have such loyal customers. Yet I think these readers are making a mistake, both for themselves and the rest of us.
IT failure vs human failure
Last Friday, the Visa card network malfunctioned, leaving shoppers across Europe in the lurch.
IT failure happens. Yes, it could be caused by underinvestment, corporate hubris or incompetence (TSB has been accused of all three) but let's just assume it's not anyone's fault.
What matters is how TSB and Visa dealt with their respective crises.
Within three hours of becoming aware of card payments not going through on Friday, Visa admitted it had a problem; within 24 hours services were operating at normal levels.
Two days after TSB's systems began to malfunction, CEO Paul Pester tweeted that the IT system was "up and running" even as the bank started to grudgingly admit it had intermittent problems.
At the time of writing, TSB's systems are still not fully 'up and running'.
This is not to blame individual TSB staff, who've had to work under intolerable pressure. Yet the organisation was slow to admit it had problems, let alone fix them.
Customers will get financial compensation if they've lost out – and they've sweetened the current account interest rate – but is that really enough given all that's happened?
Vote with your feet, from your sofa
By not voting with our feet when companies mess up, we are effectively saying we're willing to accept such treatment.
Unless you're a billionaire shareholder of a bank, the only way you can change things is by switching to a new bank – and nowadays this couldn't be easier.
Not only can you apply for most current accounts online, the Current Account Switch Service will do all the work of switching.
I went through this process two months ago and was impressed; they move your money and direct debits to the new account, then close the old account, all in a week.
You do hear of the occasional horror story, and you need to switch debit card payments yourself, but it's much easier than switching broadband providers, for instance.
Plus, your new bank guarantees to pay any charges you might incur (this is useful, as we've heard of problems switching away from TSB).
The number of customers who joined and left each of the banks is published every quarter, so we're still waiting on switching figures covering the period after the TSB IT meltdown.
If those figures don't show customers leaving TSB en masse, then all the banks will know they can act in a similar way and get away with it.
You deserve better
Of course, you shouldn't just switch to prove a point; you should do what's best for you and your money.
And in purely financial terms, you'd probably be better off out of TSB.
The one in four TSB customers who are leaving (according to loveMONEY's poll) have a variety of attractive, innovative or at least lucrative banking options to choose from.
TSB's Classic Plus current account has an impressive 5% interest rate, but you could earn just as much on a large balance with Nationwide's FlexDirect account.
Alternately, first direct are regularly praised for exceptional customer service and you can get a £250 interest-free overdraft – far bigger then TSB's £35.
And whilst TSB offer up to £120 a year cashback on direct debits and spending, you could get up to £200 in cash with Barclays, Halifax HSBC, NatWest, RBS offering bonuses and/or cashback, in addition to M&S Bank and the abovementioned first direct.
And if those banks turn out to be rubbish? Leave them and find a bank that really wants your business.
Show them that we won't put up with terrible service any more.
Be the first to comment
Do you want to comment on this article? You need to be signed in for this feature