Between lockdowns and widespread job losses, many of us will be fantasising about turning our everyday hobbies into a way to pay the bills each month.
It might sound like an impossible dream but thousands of people have already managed to successfully combine work and play.
Football fan Dougie Brimson is among them.
He chanced upon the perfect way to earn a living from his passion after spotting a gap in the market for a book examining the hooligan culture that had long surrounded the game.
''I wrote it with my youngest brother, Eddy, and it was one of those light bulb moments,' he recalls.
"We realised someone was going to make a lot of money out of such a book and thought it might as well be us!"
The book – Everywhere We Go: Behind the Matchday Madness – came out in the run-up to the 1996 European Championships in England.
It was a massive hit and is credited with starting a genre of books focusing on the various gangs associated with football teams.
It also proved to be a launch pad for Brimson, a devoted supporter of Watford FC, who has gone on to write a string of non-fiction and fiction titles.
He's also tasted screenwriting success with films such Green Street and Top Dog, which was directed by Martin Kemp.
He's not alone.
Thousands of people start businesses every year and the inspiration behind many of these ventures are hobbies and interests, according to Emma Jones, founder of business network Enterprise Nation.
"The fact is that people are looking to spend their working days doing something they really enjoy," she says.
"They can start a business for less than £100 and technological developments mean that they can be run from virtually anywhere."
How one woman changed careers during the pandemic
The crucial first step
So is it for you?
The first question to answer is whether you're just looking for a bit of extra cash on the side in our brave new world or want to ditch the day job and pursue your hobby business full-time. A key factor in this decision will be your personal circumstances.
Do you have a young family to support? How much money do you need to make each month to cover your bills?
It's vital that you have a good grasp of your finances and commitments, according to Andrew Merricks of Brighton-based Skerritt Consultants.
"If you're planning any career change you need to keep your debts as low as possible," he says. "It would also be good to have three months' worth of salary set aside in case you're not earning for a few weeks as bills will still need to be paid."
Another important factor is whether you have the support of your partner? This is crucial. Going into such an enterprise will require many hours locked away. If your significant other is against what you're doing it will make the task a lot harder.
You must also consider whether you'll still enjoy your hobby if you're absorbed in it 24 hours a day.
Is there a risk that you will find the added pressure of making money from how you spend your spare time drains your enthusiasm?
How we started a new business under lockdown (external link)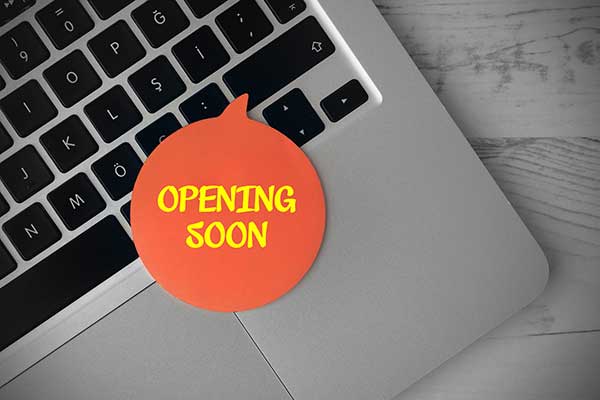 Coming up with an idea
The opportunities are endless despite the current pandemic.
Have you got a passion for nature photography? Do you want to turn a woodturning hobby into a business selling bowls? Anything from freelance writing to selling fishing equipment on eBay can potentially make you money.
However, you also need to be realistic.
Just because you love garden ornaments doesn't mean there will be enough people sharing your passion to turn it into a business. You must do your research and put together a proper business plan.
Have you invented a product that you think will be a winner? Is there a gap in the market for a particular service? Are you planning to improve upon something that's already available? What are you offering that differs from what's already available?
Make sure you carry out proper market research. Don't just rely on family and friends who may be encouraging without really knowing much about the marketplace you are trying to enter. Talk to potential customers and draw your own conclusions.
There are three key questions to answer: Is the idea feasible? Are there enough potential customers? Can a profit be made, especially in the current environment?
Developing your idea
A sensible approach is to develop your business in the evenings and weekends while still keeping the day job.
This will ensure you have a steady flow of cash while you work on the venture. If it succeeds then you can consider making it your sole source of income.
Running your business
The keys to success in running a business that started life as a hobby are just the same as any other enterprise. You need to make more money than you spend – and keep on top of everything from finances to the competition.
Justin Modray, founder of Candid Financial Advice, believes the most important ingredients are ensuring you have a large enough customer base and enough funding in place to make it a sustainable operation.
"A shortfall in either usually means the business is doomed," he says.
"Put together a business plan, including an estimate of costs and revenue for the first couple of years.
"Costs will almost always end up being higher so add at least 25% to your figures."
Keep a particularly tight rein on your costs.
For example, you don't need to splash out on a lavish office at the start. Plenty of innovative businesses have started life in a spare bedroom. You can always upgrade when the money starts rolling in.
What's more, it's never been easier – or cheaper – to put your business in front of potential customers thanks to social media sites such as Facebook, Twitter, LinkedIn and even YouTube, not to mention free blogging tools via the likes of Wordpress and Blogger.
Even establishing a dedicated website doesn't have to cost the earth. Specialist companies such as Create.net provide all the tools you require – including domain names, templates and online shopping facilities.
The final word
Although lots of factors go into transforming a hobby into a successful, viable business, the most important factor will always be you, according to Emma Jones at Enterprise Nation.
"Get yourself known and help make sales by visiting relevant trade shows, fairs and potential customers," she says. "Reach out to journalists that are known by your audience and send them press releases with high-quality images."
With hard work, you can make it happen, agrees Dougie Brimson, who insists there's always a way to make a living from your hobby as long as you can keep the passion alive and be unique – whether it's what you produce, the way you work or how you market yourself.
"You've got to be sure that whatever you're fanatical about there are enough people out there which share your passion in order for you to make a proper living, as well as affording you the luxury of growth," he says.
"It's important to keep innovating."