Buy-to-let: UK property investment hotspots in 2020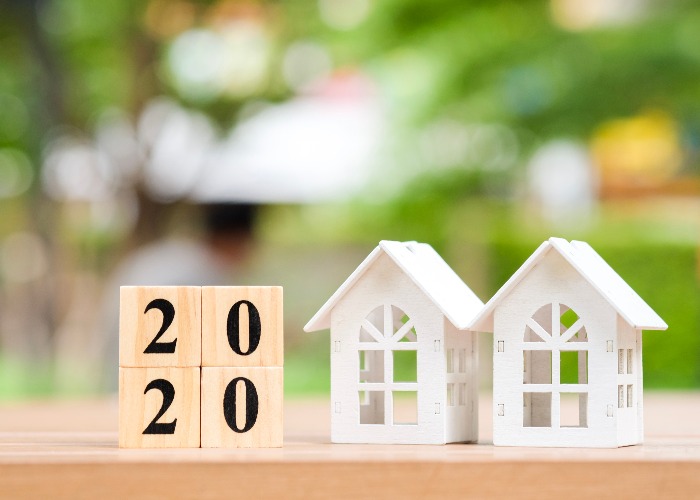 Experts reveal the places where landlords and property investors could make a tidy profit this year.
Landlords have faced a raft of tax and legislative changes over the past few years.
Combined with the uncertainty created by both Brexit and the political stalemate, this has deterred many from investing in property for the past couple of years.
However, the outcome of the recent election has led many experts to predict the property market will see a 'Boris bounce'.
"Boris getting into government and getting such a majority has really made landlords feel a lot more comfortable about the future," says Vanessa Warwick, landlord and co-founder of property forum Property Tribes.
"I think that there will be an unleashing of money now because people have been sitting on the sidelines."
Despite the improved sentiment, however, the tax situation continues to worsen.
From April 2020, landlords will lose all ability to offset any mortgage interest costs after the gradual phasing out of tax relief comes to an end.
This means it's all the more important to make sure property investments stack up financially, so we've compiled a list of areas that could prove a good starting point.
Compare buy-to-let mortgages on loveMONEY
Bootle
Liverpool has been attracting the attention of savvy buy-to-let investors for many years, but its neighbour slightly to the north is also catching the eye of many property buyers.
On top of plans to regenerate the Port of Liverpool and Bootle's town Centre, last year planning permission was granted for a £75 million redevelopment of Santander's Bootle campus, which will house 2,500 staff.
Despite this, property prices remain low and this year Bootle rose to the top of the table in One & Only Pro's Diamond Property Hotspots for 2020.
The investment property platform uses an algorithm that takes into account a wide variety of factors to choose the best properties for investors.
"Liverpool generally is very underpriced for the population, but a lot of investors go to Liverpool, so therefore prices there have increased a bit.
People don't look at Bootle, which is just next door but gives more value," says One & Only Pro chief executive Henri Sant-Cassia.
Glasgow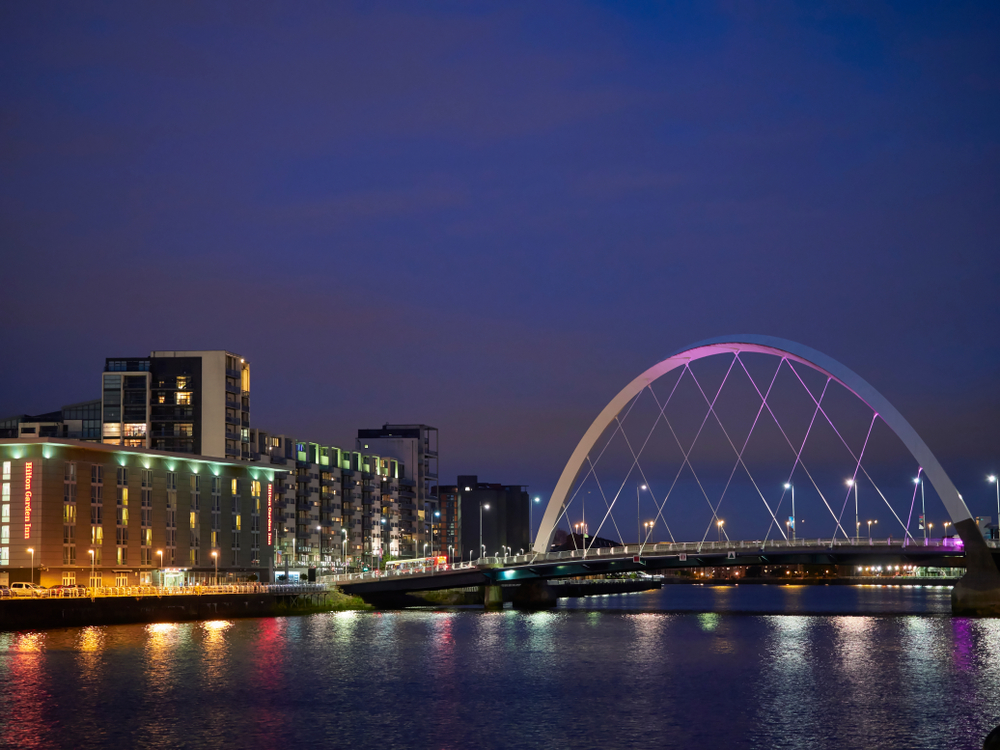 Rents have risen sharply in Scotland's second city in recent years.
According to Scottish Government figures, rents for two-bedroom properties have risen 38% over the past nine years.
Demand for properties is high, with strong student populations thanks to its three universities.
A study by property letting platform Howsy revealed that Glasgow had the lowest proportion of housing stock listed for rent rather than to sale in Scotland, at just 16.4%.
This perhaps explains why its research put Glasgow top of the table in terms of the best buy-to-let yields.
Howsy said its average rent of £10,596 divided by its average house price of £137,952 gave it the best yield in the country at 7.7%.
There were also five Glasgow postcodes featured in TotallyMoney's top 25 buy-to-let areas for 2019/2020, which also rated areas based on the yields available.
Burnley
Burnley was in second place on One & Only Pro's Diamond List for next year.
It was also ranked fifth in the Howsy research, with an average yield of 6.5%.
Though it has a reputation for being somewhat deprived, this is one reason it remains good value, says Sant-Cassia.
"When you actually go to these areas you realise the population of the town is quite big and there are a lot of decent people.
"It is not the whole of Burnley that is deprived, it is just a certain segment of it."
Estate agent Yopa's local agent James Hogan says properties in Burnley offer good value for money compared with nearby towns and cities.
"With excellent rental income and yield, you can buy a property in Burnley for a reasonable £60,000 and expect to rent it out for around £450pcm.
A property worth £85,000 may earn you £550pcm."
He said there are plenty of potential tenants, ranging from corporate tenants commuting to nearby Manchester to families and University of Central Lancashire students.
Don't forget your landlord insurance! Get a quote now
Shifting strategy? Look to Herne Bay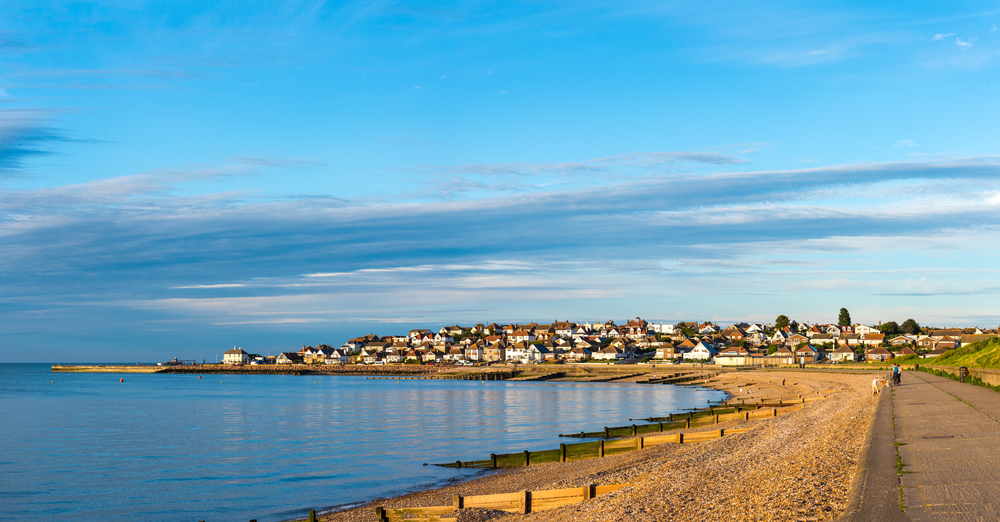 Though not as pretty as its more famous neighbour Whitstable, Herne Bay has a long pebbly beach and is also popular with holidaymakers.
In a 2019 study, property listings website Placebuzz identified Herne Bay as a future holiday home hotspot.
Because holiday lets remain eligible for full mortgage interest relief, they have attracted increasing attention from property investors in recent years.
Property Tribes' Warwick owns holiday lets and advises investors to look in coastal areas in the South that are easily reached by Londoners.
She adds it can pay to look slightly outside the most popular areas.
"Places like Whitstable are phenomenally expensive because they are so desirable, but if you take a step further along the coast from these kinds of proven hotspots, then there will be something that will work from a financial perspective."
Herne Bay's appeal isn't limited to holidaymakers, however.
A 2018 study by Savills also put Herne Bay top of a league table of destinations London families were moving to, thanks to its 80-minute commute to the Capital and reasonable house prices.
Is it time to reduce your costs by remortgaging? Compare rates here
The high-end option: Prime Central London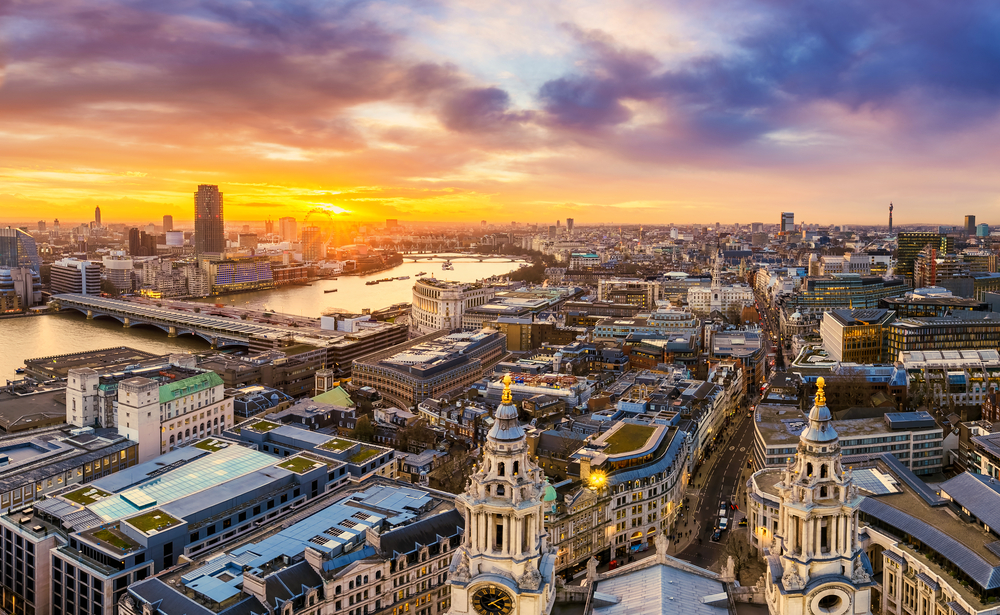 Though clearly not a good choice for investors looking for yield, for those with deep pockets seeking capital gains, Prime Central London could be a strong option in 2020.
According to Savills, property prices in the Prime Central London market have fallen 19.4% since 2014, with the fall even more pronounced in the £10 million-plus end of the market at 21.3%.
Though the slide began following stamp duty changes, the Brexit uncertainty has been blamed for much of the drop in prices, with the reluctance of foreign investors to invest playing a large role.
However, many think that this will change following the election results. Indeed, shortly afterwards reports of stalled sales going through began to emerge and it was reported that a Hong Kong businessman had purchased a £65 million mansion in Belgravia.
"I absolutely think that since the election there is going to be a mini boom around the best areas of London," said Mark Homer, co-founder of property investment and education company Progressive Property.
"You've seen 25% falls in a lot of those areas because Brexit came along and lots of foreign investors stopped buying because they were worried about the uncertainty of how we were coming out of the EU and Jeremy Corbyn."
Are you a landlord? Do you think 2020 will be better or worse than 2019? Share your thoughts in the comments section below.
Compare buy-to-let mortgages on loveMONEY
This article contains affiliate links, which means we may receive a commission on any sales of products or services we write about. This article was written completely independently
Be the first to comment
Do you want to comment on this article? You need to be signed in for this feature