Pension increase: how much the State Pension pays in 2021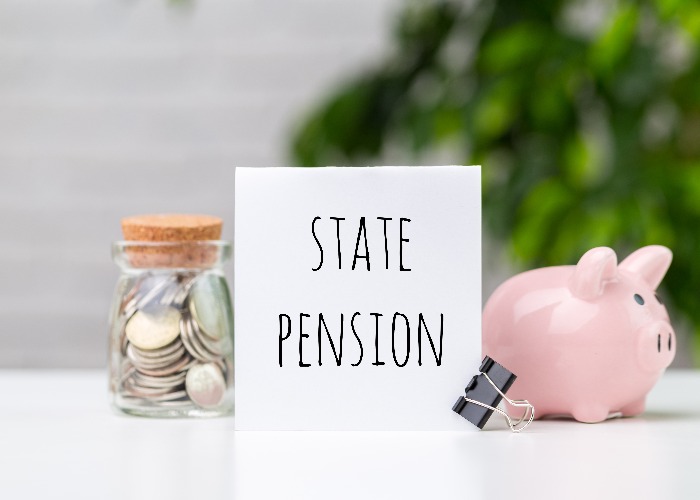 Those who receive the State Pension are in line for another inflation-beating increase in April. Read on to see how much the New and Basic State Pensions are worth in the 2020/21 tax year and how much you'll receive in 2021/2022.
The State Pension is set for its third inflation-busting rise in a row in April 2021, thanks to the 'triple lock' measure that guarantees a minimum level of increase each year.
While the 2021/2022 State Pension pay rise of almost £230 will be welcome news to hard-pressed pensioners, analysts warn that it could actually increase the chances of the triple lock being scrapped.
As Becky O'Connor, head of pensions for Interactive Investor, explained: "The... state triple lock is showing its worth and will help protect the income of millions of pensions from next year.
"But the fact that it has kicked in could mean there is a risk the Treasury decides to tinker with this valuable protection.
"Millions of people rely on the state pension to cover their living costs and it's already arguably not generous enough."
So exactly how much State Pension will you receive? The rest of this article looks in more detail at how the State Pension increases are calculated and what you can expect based on when you retire.
For those who need help bringing in extra cash after they've finished working, take a look at this guide to boosting income in retirement.
How the State Pension triple lock works
As we mentioned earlier, the rate at which the State Pension increases is currently calculated by what's known as the triple lock system.
In short, this means looking at the three figures of annual wage growth to July, inflation as determined by the Consumer Price Index (CPI) in October, and 2.5%.
Whichever is the highest is the one that'll determine the following year's State Pension increase.
In 2019, annual wage growth was by far the highest at 3.9% – inflation came in at 1.7% – so this was the figure applied to the 2020/2021 State Pension.
By contrast, the difficulties of 2020 played havoc with both wages and inflation.
Inflation for last October came in at just 0.5%, while average earnings in the three months to July actually dropped by 1%.
That is why the 2.5% 'lock' has come into play, meaning that is how much the State Pension will increase by from April 2021.
Next year could see pensioners in line for a particularly large increase if workers' wages do indeed rebound as expected.
That would no doubt increase calls for the way in which pension increases are calculated to be changed, explained Helen Morrissey, pension specialist at Royal London.
"While the triple lock plays an important role in safeguarding pensioner incomes, it will leave Government with a headache next year," said Morrissey.
"With wage growth expected to rebound, we could see pensioners receiving record rises in state pension which will stretch Government purse strings even further."
What happens next remains unclear, so for now, let's on what the State Pension and the incoming increase will mean in pounds and pennies.
How much the New State Pension pays now
As a result of our convoluted and, some would say, unfair welfare system, there are two different State Pensions.
Those pensioners entitled to the full New State Pension currently receive £175.18, with a total annual income of £9,109.
How much the New State Pension will pay from 6 April 2021
Given the State Pension will rise by 2.5% in April, those receiving the full New State Pension will see their weekly payouts increase by £4.40 per week, taking them to £179.58.
As a result, that means they will receive an extra £228.80 by the end of the 2021/22 tax year, which works out as an annual income boost from £9,109 to £9,337.80.
How much the old Basic State Pension pays in 2020/21
Those that receive the full old Basic State Pension currently get £134.24 a week, or £6,980.37 a year.
How much the old Basic State Pension pays in 2021/22
From April, the weekly pension will rise by £3.40 a week, taking it to £137.65.
That works out as an annual increase of £176.80, taking the annual income to a total of £7,157.17.
Past State Pension changes
Here's how the State Pension has been increased over the last few years.
| | | |
| --- | --- | --- |
| | How State Pension was uprated | Which part of the triple lock kicked in? |
| April 2012 | 5.2% | Inflation (CPI) |
| April 2013 | 2.5% | Guaranteed minimum |
| April 2014 | 2.7% | Inflation (CPI) |
| April 2015 | 2.5% | Guaranteed minimum |
| April 2016 | 2.9% | Average earnings |
| April 2017 | 2.5% | Guaranteed minimum |
| April 2018 | 3% | Inflation |
| April 2019 | 2.6% | Wage growth |
| April 2020 | 3.9% | Wage growth |
| April 2021 | 2.5% | Guaranteed minimum |
Boosting your pension income
If you're struggling to make ends meet in retirement, it's vital you ensure you're getting all the help you're entitled to from the Government.
Sadly, it's pensioners on low incomes who are most likely to miss out in this regard, so we've put together this checklist of vital credits and benefits people can get in retirement.
If you've gone through the list and are still struggling financially, take a look at this guide to boosting your income in retirement and this piece on clearing debt.
Want more stories like this? Visit the loveMONEY homepage or sign up for our daily newsletter and let us send the news to you!
More from loveMONEY:
State Pension mistakes that impact how much you get paid
Deferring your State Pension: how much can you get and is it worth it?
Find out how much you need to save for retirement
Be the first to comment
Do you want to comment on this article? You need to be signed in for this feature