How to boost your income in retirement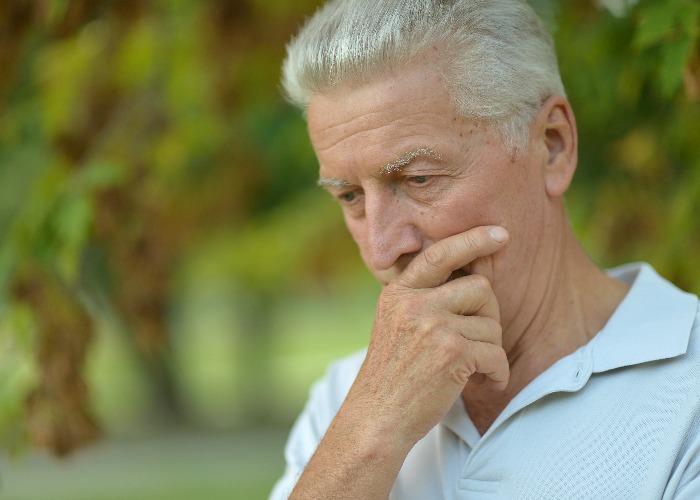 The average weekly pensioner income is £3 lower than a decade ago, new figures show. If you're struggling on a low income, here are some simple ways to boost your bank balance.
Pension income has flatlined
Pensioners have seen their income flatline over the last decade after many years of rapid growth, official data has found.
The Department of Work and Pensions said the average weekly pensioner income stood at £307 in 2009/10.
Fast forward to 2017/18, the latest figures available, and incomes have actually fallen slightly to £304 once inflation is factored in.
It also found that, while the option of semi-retirement is growing in popularity, the amount pensioners earn from working has dropped from £372 a week in 2010/11 to just £339 today.
Tom Selby, senior analyst at pension and investment firm AJ Bell, said: "After decades of rapidly rising retirement incomes, the good times may be coming to an end.
"The last of the 'baby boomers' are now approaching retirement, with many lucky enough to have built up generous defined benefit (DB) entitlements.
"Those who have already retired have also enjoyed boosts in the value of their state pension since 2010 through the triple-lock.
"The next generation, on the other hand, will likely experience a scaling back in State Pension provision, with DB now almost exclusively the preserve of the public sector.
If you're pressed for income in retirement you do at least have some options, which we'll run through in detail below.
Get what you're owed
There are a range of credits and welfare benefits available to pensioners, so make sure you get every last penny you're entitled to.
Pension Credit, for example, can top-up low incomes to £163 for single people and £248 for a couple.
There's also the Winter Fuel Payment which provides help for those born before May 5 1953 of between £100 and £300 a year.
Check out our comprehensive roundup in: The joys of getting older: perks, discounts and benefits you can claim.
Top up your State Pension
Those claiming the new State Pension may be able to boost their weekly payments through a Government initiative.
The State Pension top-up scheme allows you to 'buy' a boost to your pension income.
The only problem is you need to have a lump sum in order to purchase the boost to your income. The amount you pay depends on how much extra income you want and how old you are when you make the contribution.
If you are going to do so, make sure you act fast as the cost of topping up your NI contributions will increase rapidly from April 5.
Downsize your home
If you own your home another option to consider is downsizing.
This involves you buying a cheaper smaller property to live in that allows you to free up some of the equity you have built up.
A smaller home will be easier to maintain and is cheaper to run. Plus, the extra cash can help with other debts or allow you to live mortgage-free.
Take in a lodger
If you're sticking with the family home late in life, chances are you have empty bedrooms.
Under the Government's Rent a Room scheme, you can earn up to £7,500 a year tax-free from renting out a furnished room in your home.
You might find it an invasion of your privacy, or you might welcome the company – either way, it'll definitely provide a regular source of income.
Rent out your drive
Another alternative could be to rent out your home's parking space.
More and more people are on the hunt for a place to park near their workplace or music or sporting venues.
Depending on where you live you could make £100 to £200 a month from renting out your driveway via websites such as YourParkingSpace.co.uk or JustPark.com.
There are loads of other ways you can make money from your home read more in our easy ways to make money guide.
Equity release
The last tip for boosting your income is a controversial one - equity release.
In the 1990s, equity release schemes had an awful reputation, with many vulnerable pensioners being ripped off by some unscrupulous outfits. Thankfully, the industry is a lot better now.
If you fancy making use of the equity you have built up in your property, but can't face downsizing to take advantage of it, then equity release might be the right option for you.
There are various schemes to go for - you can get a lump sum, or a regular monthly income, or the ability to access your equity as and when you want to.
But remember, these schemes can be quite complex and will eat into the inheritance you can leave to your children, so be sure to talk to a financial adviser about the implications of signing up.
There is plenty of information on the various types of equity release mortgage on the Equity Release Council website, who are the main trade body for the sector.
Where to find help if you are struggling
If you're struggling on a low income don't feel too proud or embarrassed to ask for help.
There are a number of bodies that are happy to talk through your situation and give you some guidance.
A good first step would be to get in touch with Citizens Advice.
Age UK also has a whole section of its website dedicated to providing guidance and tips on all matters financial, which is well worth a read.
Interested in a SIPP or stocks and shares ISA? Visit the loveMONEY investment centre today
Be the first to comment
Do you want to comment on this article? You need to be signed in for this feature