Coventry Building Society Poppy Bond 2019: is it worth going for?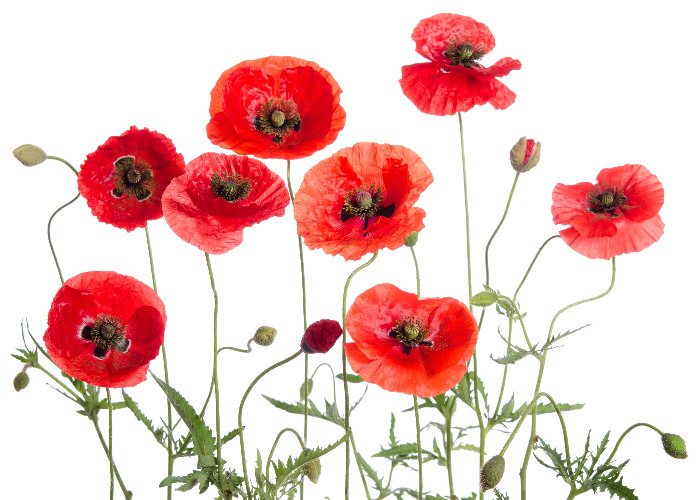 Coventry Building society has launched two savings products to raise money for the Royal British Legion. But could you earn a better rate while still donating at least as much to this charity?
Coventry Building Society has launched its 2019 Poppy Bond and Fixed Cash ISA, which aim to reward savers with a competitive rate while also donating to the Royal British Legion.
While last year's products locked your money away for five years, for 2019 they are back at the usual three-year term.
Both the traditional fixed-rate bond and the fixed Cash ISA pay a rate of 1.7% and you can deposit anything from £1.
As in recent years, the building society is promising to make a donation worth 0.15% of your total deposit to the Royal Legion charity.
That means if you were to put in £2,000, Coventry would donate £3 on your behalf.
The Poppy Bond is always a popular account and tends to close within weeks of launching.
So, is it worth going for this year?
Compare savings accounts, ISAs and P2P investments (capital at risk)
How Coventry's Poppy Bond compares
As there are two products, we'll start by looking at the traditional three-year Poppy Bond.
The first thing we noticed about this year's issue is that the rate has fallen sharply from 2.1% in 2018 to 1.7%.
However, the 2018 variety was a five-year deal and rates tend to be more generous the longer you lock your money away for, so you'd expect it to be a bit lower.
It's probably more accurate to compare the rate with Coventry's 2017 Bond, also a three-year deal.
Back then you could get a 2% rate, which was around 0.2% to 0.3% off the best equivalent savings deals on the account.
So while the rate is now far lower, let's see how competitive the Poppy Bond is in today's market.
| | | |
| --- | --- | --- |
| Provider | Interest | Minimum deposit |
| Al Rayan 36-Month Deposit | 2.32%* | £1,000 |
| Gatehouse Bank 3-year Deposit | 2.2%* | £1,000 |
| Zenith Bank 3-year Deposit | 2% | £1,000 |
| OakNorth 36-Month Bond | 1.84% | £1 |

*Expected profit rate
As you can see, the 1.7% rate on offer from Coventry Building Society can be comfortably beaten by Al Rayan Bank, which pays 0.62% more over the same term.
However, both the Al Rayan and Gatehouse offerings in the table are Shariah Bonds, which work slightly differently (as we explain in our Islamic finance guide).
If you want a traditional savings account, you're looking at a top rate of 2% from Zenith Bank. That's still enough to donate at least the same amount as Coventry's bond (0.15%) and come out ahead, but not by much.
You may recall that the Poppy Bond can be opened from as little as £1 and here the best equivalent rate is 1.84%.
Once you factor in the 0.15% bonus to the Royal British Legion, you'll see that Coventry's Poppy Bond is truly competitive for such situations.
That said, if you do have a small savings pot, you could instead earn up to 5% with a £1 deposit using a top current account, although admittedly the rate falls to 1% after a year so you'd need to switch again to another top-paying current account at that point.
Compare savings accounts, ISAs and P2P investments (capital at risk)
Poppy Fixed ISA: truly competitive
As for Coventry's fixed-rate Poppy ISA, you really will struggle to find a better deal on the market.
That's because, while the rate is the same as on the bond, rival offerings are far less generous.
Take a look at the top three-year ISAs below.
| | | |
| --- | --- | --- |
| Provider | Interest | Minimum deposit |
| Wesleyan Bank 3-year ISA | 1.75% | £20,000 |
| Charter Savings 3-year ISA | 1.72% | £5,000 |
| Virgin Money 3-year ISA | 1.71% | £1 |
Once you factor in the 0.15% donated to the British Legion, the Poppy ISA is comfortably the market-leader on rate and has a far more manageable minimum deposit than most rivals.
So if you've used up your Personal Savings Allowance or simply want to top up your ISA contributions, you could be onto a winner with Coventry.
It's a good deed... but you could do better

Capital at risk
When we've written about this account in recent years, we've come in for criticism from some quarters for not always raving about it.
Investing in the Poppy Bond certainly counts as a good deed, but it's not always been the best option for you (or the charity of your choice).
That could still be the case with the Bond in 2019 (depending on how much you want to save and whether you're happy with Shariah Bonds), but we're delighted to see the ISA being truly competitive.
Savers need to work hard to chase the very best returns to protect their cash from inflation, which currently stands at 1.7%
If the Poppy Bond ticks all the boxes for you then that's great.
If, however, you can find an account that allows you to earn a better rate while still donating at least as much to charity, then we think that's certainly worth flagging up.
One final thought on the Poppy Bond: it's certainly handy to have the money automatically donated to charity rather than having to do so yourself if you choose a better-paying account.
It all comes down to personal choice.
Will you be taking out one of the new Poppy products? Have you previously done so? Let us know your thoughts in the comments section below.
Compare savings accounts, ISAs and P2P investments (capital at risk)
More from loveMONEY:
Where to earn most interest on your cash
Lifetime ISA: what it is and how it works
NS&I Premium Bonds: how to buy, cash in, claim lost prizes and more
Be the first to comment
Do you want to comment on this article? You need to be signed in for this feature