Quidco High Street: earn big cashback when you shop in-store!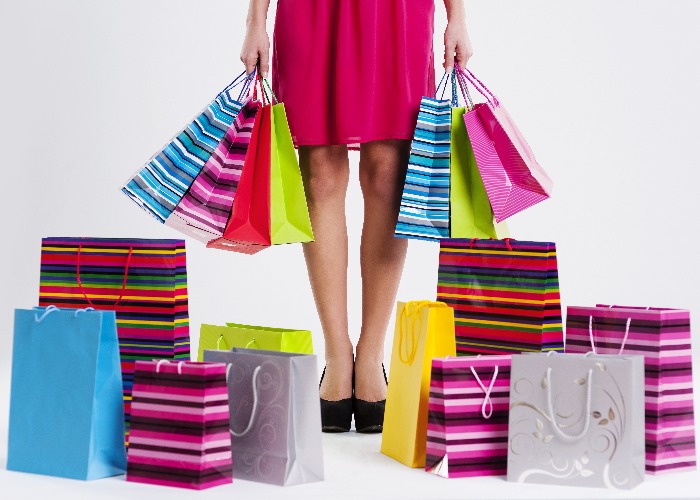 Quidco High Street is a very simple way to earn serious cashback when you're shopping in person.
Getting paid to shop sounds too good to be true. But with the growing popularity of cashback websites, millions of us are doing just that when we shop online.
It's very simple. Before you shop, head to your cashback website of choice and search for the retailer you want to spend with. Follow a tracked link over to that retailer, and you'll then get a percentage of the money you spend back in cold, hard cash!
However, thanks to Quidco High Street you can pocket cash when you shop in person, as well as online!
How it works
Quidco High Street is a very simple idea, but it could give your bank balance a healthy boost.
The idea is that you register your credit or debit card with Quidco. Then when you use that card to pay in certain shops, you'll get cashback, just as you would when shopping online. You only have to entre the long number of the front of your card too – there's no need to enter the expiry date or security code, so it's absolutely secure.
A number of retailers require you to 'activate' their cashback offer. It's well worth doing so though, as you will generally get an even bigger amount of cashback!
All you have to do is go to the Quidco High Street section of the Quidco site, and then click 'activate offer' next to the relevant retailer. You can also activate offers using the Quidco app.
For example, I can currently get 1% in-store cashback when I shop with Ernest Jones. But if I 'activate' the offer, I can earn a whopping 3% over the next couple of days!
Show me the money!
There are currently more than 40 retailers taking part, covering everything from fashion and food to taxi journeys.
The table below outlines some of the deals you can currently enjoy:
| | | |
| --- | --- | --- |
| Retailer | In-store cashback offer | Boosted cashback if you 'activate' offer |
| | 3% | 6% |
| | 2% | - |
| | 2.5% | 5% |
| | 7% | - |
| | - | 4% |
| | - | 5% |
| | 1% | 5% |
| The Entertainer* | 2% | 5% |
| Thomas Cook* | 1% | 2% |
| | - | 3% |
*Visa only
As you can see, it's well worth activating offers where necessary as the cashback rate at least doubles – in fact at River Island activating the offer secures you five times more cashback!
It's worth noting that some deals are only available if you pay using a Visa debit or credit card.
How long do I have to wait for my cashback?
As with all cashback deals, the money doesn't immediately appear in your bank account. Instead you'll have to wait a couple of weeks for the money to track.
Quidco says it's a good idea to hang onto your receipt until everything has tracked, just in case they need to chase the retailer up.
Getting rewarded for spending twice!
One of my favourite things about cashback websites is that I can essentially earn two lots of rewards for my spending.
Historically I have put all of my monthly spending on my Tesco Clubcard Credit Card. It rewards me with Clubcard points, no matter where I shop. So I have registered it as my primary card on Quidco High Street – not only will I earn cashback when I shop in certain retailers, I'll get Clubcard points on top too!
However, you should bear in mind that you can't register an American Express card with Quidco High Street. That's a shame, as American Express offers hands down the best cashback credit cards around. Other cards that are excluded from the scheme are Barclaycard Football (MasterCard), Diners Club, Discover, JCB and Debenhams (both MasterCard and store card).
Be better off with loveMONEY:
The latest Premium Bond winning numbers
Landlords: do this or face £3,000 fine
Be the first to comment
Do you want to comment on this article? You need to be signed in for this feature