Home styling: 12 tips to sell property like the rich and famous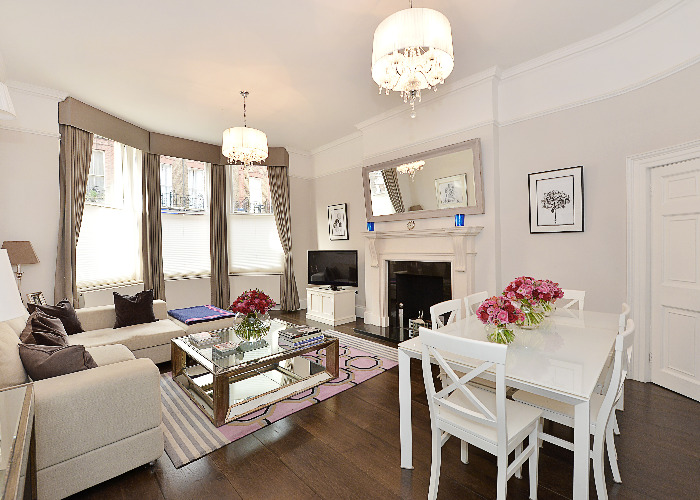 Home styling, used by the likes of P. Diddy, can help you make your property more appealing. Here's how to boost the attractiveness of your home.
'Home styling', a practice used by celebrities and rich American property owners to transform their homes, is growing increasingly popular in upmarket parts of London.
According to estate agent Rokstone 30% of luxury property sellers have used a home stylist to 'dress' or 'stage' their property before going on the market so far this year, compared to just 5% four years ago.
The phenomenon, which started in California in the 1990s and is popular with celebrities like P.Diddy, can bring down a property's time on the market by as much as 50%, according to research from the National Association of Realtors.
Moreover, a 'dressed' home can typically bring in 5-20% more than an empty or poorly presented one.
What is home styling?
Home styling is centred around enhancing the visual appeal of a property by introducing carefully selected accessories like books, artwork and candles, decluttering or tidying messy living areas and dressing windows.
The makeover transforms the look, interior and presentation of a property to help market and sell it.
A Hollywood style transformation typically takes up to two weeks and can involve up to 100 items being brought in to spruce up a property and give the feeling of luxury that will grab a buyer's attention.
Home styling in action
Rokstone took a £3.95 million flat in Marylebone and transformed it using home styling techniques.
The three bedroom flat covers almost 2,000 sq ft and a total of 40 accessories and floral arrangements were added. The process took one and a half days to complete.
Here are some before and after pictures showing the transformation.
Living room and dining area
And the picture below details the new 'home styled' version. As you can see, the stylists added some flowers, took away the place mats and added a new rug.
Master bedroom
With the bedroom, the bin was removed, while flowers were again added.
Need a new mortgage? Compare deals with loveMONEY
Top home styling tips
The cost of Home Styling can typically be between 0.25% and 1% of the value of the property.
But while people are paying big money for the expert help, Rokstone's Home Styling team has set out the top 12 items that will help any home become more appealing to buyers:
Books
Use luxury books to display on coffee tables, side tables, bedside cabinets and shelves. Taschen is a top brand.
Candles
Use scented candles throughout the home, but especially in the living area, master bedroom and master bathroom. Recommended brands include Cire Trudon, Fornasetti, Diptyque, Hotel Costes and Jo Loves.
Lighting
Homes should be well lit and bright, but not so bright that they resemble a hospital operating theatre. Introduce lower wattage bulbs and lamps for more ambiance.
Artwork
Buy or borrow some artwork to display while the property is being sold to add sophistication and style to living spaces.
Photographs
These need to be de-personalised. Family photos need to be minimised and replaced with more generic images. Frames matter too. Ideally there should be
generic/themed photo frames used throughout for consistency.
Curtains and blinds
Garish coloured or patterned window coverings should be replaced with something more neutral and chic.
Plants and flowers
Use fresh flowers to add colour and warmth to a room, while box hedging and bonsai trees can create a feature within a living space.
Magazines and newspapers
Neatly display the latest editions of broadsheets and luxury magazines editions on a coffee or side table. Outdated publications can make a property looked unloved.
Accessories
Use high-end luxury brands to accessorise. Think Hermes throws and Missoni cushions.
Flooring
Feature luxury rugs, good quality carpets while any damaged hard wood flooring needs to be renewed.
Master bedroom
Dress the bed with Nile cotton sheets and pillows, and use throws from brands such as Jonathan Adler or Hermes.
Music and video
Make sure the volume is low on any mood music or video so that it is not overbearing for buyers visiting the property.
Find out more about buying and selling property:
UK house price predictions for 2016
The UK's most expensive streets
Be the first to comment
Do you want to comment on this article? You need to be signed in for this feature