Exclusive deals banks and building societies offer existing customers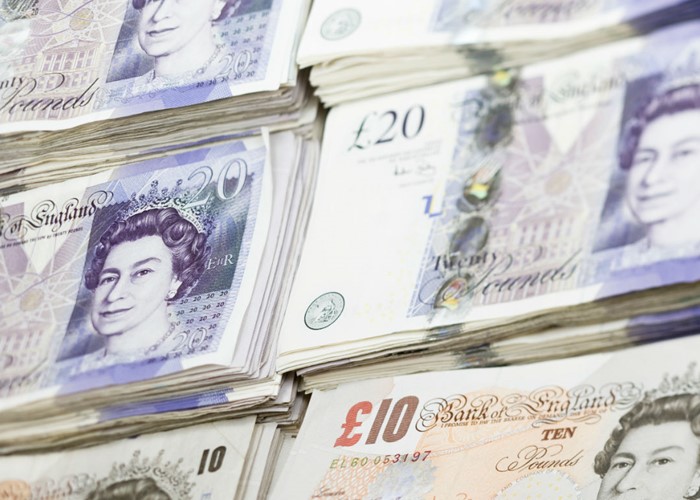 We round up all the benefits of being a loyal customer at the major banks and building societies - are they worth it?
Most banks and building societies reward customer loyalty with exclusive products and deals on things like savings, credit cards, loans and mortgages. So let's look at what you can get at a few of the main ones.
Barclays
Savings: The Barclays instant access Loyalty ISA pays 2.28% AER. To qualify for the account you have to either hold one of Barclays' current accounts or at least £500-worth of savings with the bank. Those that don't qualify for the Loyalty ISA get the ISA Saver Issue 2 which pays a less appealing 2.04%.
The 2.28% rate includes a fixed bonus of 0.25% but is guaranteed to be 1.76% above base rate for 12 months and then 1.51% above it until March 2014. So loyalty buys you a competitive rate for longer. But the account doesn't allow transfers in so anything you have saved elsewhere won't be able to benefit.
Loans: Barclays also reserves its best rate on personal loans for existing customers. Those that have had their current accounts for over 12 months with at least £1,000 going in every month can get the Barclayloan Plus.
The Barclayloan Plus is available at a representative APR of 5.7% on borrowing between £5,000 and £25,000. Non-customers that try to apply for a standard Barclayloan get offered rates closer to 18.9% APR.
At the moment the market-leading rate on personal loans between £7,500 and £15,000 is 5.1%, but the rates shoot up on loans under £7,500 and over £15,000 into the 7% range. So Barclays' deal is very rewarding for existing customers that don't want as much or need much more.
Mortgages: Barclays has a range of loyalty mortgages available at up to 90% loan-to-value. There are fixed, tracker and offset products and they usually have the same interest rate as those available to new customers but carry a significantly lower fee; typically as much as £500 less.
To qualify for a loyalty mortgage customers need to have an existing Barclays current account with a minimum of £800 credited in each of the last three months at the time of applying for the mortgage. So loyalty in this case is fairly cheap!
First Direct
All First Direct deals are exclusively available to existing 1st Account holders. So if you're not one you won't be able to take advantage of any of their products. That's pretty exclusive! So what are we missing out on?
Savings: The saving deals from First Direct aren't much to shout about. The instant access Cash ISA pays 0.5% on balances of £1 or 3% on balances of £40,000 and above. The Everyday e-Saver isn't much better, starting at 0.25% on balances of £1 with the opportunity to earn an extra 1% bonus if you transfer more from another savings provider. The one-year fixed rate deal is a bit beefier, paying 2% AER but you can't make any withdrawals and closing the account incurs a £100 fee.
So currently First Direct isn't really packing any punches on savings as you can get much better rates elsewhere. For example, the Derbyshire NetSaver Issue 10 pays a market leading 2%.
Credit cards: First Direct has two balance transfer credit cards. They both offer 0% on transfers for 20 months with a fee of 2.9% but the credit limits and representative APRs differ.
The basic Credit Card comes with an APR of 19.9% and a minimum credit limit of £500. But the Gold Card comes with a lower 16.9% APR and a higher £3,000 credit limit on top of what you transfer.
Both cards are good but not market leading. The best card on offer at the moment is from Barclaycard which is offering 25 months interest free on balance transfers.
Loans: First Direct offers a rate of 5.7% on personal loans between £7,000 and £15,000. But existing customers are better off looking to Clydesdale Bank or the Derbyshire for a market leading rate of 5.1%.
Mortgages: First Direct has a variety of fixed, tracker and offset mortgages only available for existing customers with a 1st Account. At the moment the bank has the cheapest ever five-year fixed rate of 2.69%, available to those with a 35% deposit or 65% loan-to-value but it comes with a hefty £1,999 booking fee. It also has some fee-free five-year fixed rate options starting at 3.39%, but again you'll need to only be borrowing 65%.
HSBC
Savings: The Regular Saver pays 4% AER for HSBC Bank Account, Bank Account Pay Monthly and Graduate Bank Account holders or 6% AER for HSBC Premier, Advance, Advance Graduate or Passport Account customers. These rates are the most competitive around on a regular saver.
You can save between £25 and £250 each month for 12 months, so you could end up with up to £3,000 at the end of the term. If you save the maximum amount each month you can earn £65.26 before tax on the 4% rate or £97.89 before tax on the better 6% rate.
Credit cards: HSBC offers a balance transfer credit card exclusively to current account holders. It comes with 0% on transfers for 23 months with a fee of 3.3% as well as 0% on new purchases for three months. It's a competitive card with a top interest-free period on balance transfers but the fee is quite high and a similar deal can be found cheaper with other providers. See The best 0% balance transfer credit cards for the latest top cards.
Loans: Current account holders can also get the bank's lowest rate of 5.9% on a personal loan between £7,000 and £15,000. This isn't a market leading rate though. Premier account customers can get hold of a Premier Loan at a representative APR of 5.7%.
HSBC current account holders can also get a Flexiloan of between £500 and £5,000 at a rate of 17.9%. Again the rate isn't great but it's a unique loan as you only pay for what you spend, you can redraw once you have repaid just like an overdraft, and it has flexible repayment terms.
Mortgages: First-time buyers who have an HSBC current account have exclusive access to a range of fee-free mortgages with a small 10% deposit. This means you won't have to pay a booking fee, standard valuation fee or completion fee.
Also existing HSBC mortgage holders get a 0.2% discount off two- and five-year fixed rates from the standard and fee-free mortgage range.
Santander
Santander offers its 123 Current Account and 123 Credit Card holders a range of loyalty rewards.
Savings: An exclusive 18-month bond is available for 123 Current Account and/or 123 Credit Card customers. It offers 2.5% on balances from £500 or 2.60% on balances over £200,000. In the current savings climate, this is a pretty good rate!
You can also get a two-year fixed rate ISA as an existing customer. This offers a rate of 2.50% tax-free and is fixed on balances of £500 or more.
Mortgages: Santander mortgage holders can get 1% cashback on their mortgage repayments paid into their 123 Current Account. This can earn you up to £120 per year.
Credit cards: The £24 fee on the 123 Credit Card is waived if you have a 123 Current Account.
Car, travel & home insurance: 123 Current Account and/or 123 Credit Card customers can get 20% off car insurance and 30% off home and travel cover.
Halifax
Halifax Rewards are available to current account holders that pay in £1,000 or more each month or that hold a paid-for Halifax Ultimate Reward Current Account.
Savings: The Reward Saver is only available to those with a main current account. It pays 1.7% if you make no more than four withdrawals or 1.6% if you make five or more withdrawals in a 12-month period. The rate is a bit middle-of-the-road as easy access accounts are generally paying around 2% at the moment.
But if you hold this or any other savings account with Halifax you can register to be entered into the Halifax Saver's Prize Draw with a chance to win prizes of up to £100,000 every month.
You can only get the bank's market-leading Junior Cash ISA paying 6% if you have an adult Halifax Cash ISA with the bank.
Loans: Halifax offers a rate of 6.8% APR to existing current account holders on loans of £6,000 to £15,000. You can choose to repay over one to seven years. But this rate is uncompetitive compared to what you can get elsewhere.
Mortgages: Halifax gives existing current account customers and those willing to switch their bank a £150 cashback reward when they take out a new mortgage. You need to be either a Halifax Reward or Halifax Ultimate Reward customer paying £1,000 a month in or switch your account with the dedicated switcher service.
But £150 isn't a great deal of money when you consider you could be making savings elsewhere on the rate or fees of your mortgage.
Lloyds TSB
Savings: Lloyds has quite a few savings accounts reserved for existing current account holders including its eSavings and Monthly Saver, the Advantage Saver, Term Deposits and the Young Saver.
There best rates are found with the Term Deposits. You can get a six-month, one-, two- or three-year fixed term deposit account with rates up to 2.25%. But these rates are all available to other non-customers via the fixed bonds option so aren't exactly special.
Credit cards: Lloyds TSB Premier Account holders get the Premier Duo Avios Credit Card fee-free, making a saving of £50. The card is a great reward credit card for collecting Avios points when you spend and getting it without the annual fee will mean you can start feeling the benefits sooner.
Loans: To get a personal loan from Lloyds TSB you need to have been a customer for more than three months. Currently existing customers can get a headline rate of 8.9% when borrowing between £7,500 and £25,000 over one to seven years. But you can get a much better rate elsewhere so there's no need for you to show any loyalty in this situation.
Mortgages: If you've got a Lloyds TSB current account that has £1,000 or more paid into it every month, you will get preferential mortgage rates for new purchases or if you are looking to remortgage.
Qualifying existing current account holders will get a 0.2% discount on the rates plus £500 cashback. But this might not make the deal the best on the market so ensure you shop around.
NatWest
Current account: NatWest has a scheme called CashbackPlus which is an invitation-only loyalty scheme for current account holders.
You will be asked to join if you credit your account with at least £1,000 a month. The scheme is the only one that rewards debit card spending with cashback. You can get up to 1% cashback when you spend at participating retailers.
You can transfer what you make back into your current account, trade-up for higher value gift cards or donate to a participating charity.
Savings: You will need a NatWest current account or instant access savings account to open a one-year fixed rate bond which currently pays 1.95%. Considering you can get around 2% on an easy access account at the moment this might not appeal though.
Loans: NatWest current account holders can get a loan of between £7,500 and £14,950 for a rate of 6.9% APR but again this is not a market leading rate so you are better off shopping around.
Mortgages: NatWest has a selection of two- and five-year fixed rate mortgages exclusively reserved for current account holders.
These come with £250 cashback and are available to those with a 10% deposit or more. Rates on the two-year deals range from 3.19% to 5.99% whereas the five-year deals range from 2.95% to 6.29%.
But with fees reaching £2,495 on some deals you might be better off exploring other options.
Nationwide
At Nationwide FlexAccount and FlexDirect current account customers get a range of exclusive benefits called Flexclusives.
Credit cards: Account holders can get access to the Nationwide Select Credit Card which combines cashback, balance transfers and interest-free purchases with commission-free spending abroad.
You can get 0% on balance transfers for 20 months for a fee of 1.55%. On top of that you can also enjoy 12 months interest-free on purchases and earn 0.5% cashback on all spending with no cap.
It's rare to find a card that combines all three elements so generously. The Select card is only five months short of the market-leading balance transfer credit card and four months short of the leading purchase credit card. Also unlike other credit cards the representative APR is quite low at 12.9% but the rate you are likely to get depends on your personal circumstances.
Savings: The Flexclusive Saver Issue 3 is a branch based instant access account only available to main current account holders. But it's not very rewarding! Currently it only pays a rate of 0.1% on balances from £1 to £999 and 1.5% for balances of £1,000 over.
Alternatively there is the Loyalty Saver which offers increasing rates the longer you have been with the building society as a mortgage, savings or current account customer. Currently those with five years of continuous membership will receive 1.7%, 10 years 1.9% and 15 years 2.10%.
For an exclusive savings account these rates seem paltry compared to what new customers can get. The MySave Online Plus for example offers a market leading rate of 2%, which you don't have to wait 15 years to get!
Mortgages: Nationwide offer Flexclusives on mortgages too.
Currently you can get four-year fixed rate mortgages with fees of between £999 (£499 for first-time buyers) and £99. You can get access to them with a deposit of 5% or more. Rates start from 2.59% and go up to 5.79%.
There is also a five-year tracker available to those with a 15% deposit or more. Rates start from 2.69% (base rate + 2.19%) and can go up to 4.09% (base rate + 3.59%). The mortgage only comes with a £99 booking fee.
Current account holders when taking out these mortgages get free standard legal fees free or the option of £250 cashback if you don't want to use Nationwide's solicitors. On top customers also get a free valuation.
Nationwide says it reserves the best mortgage rates for existing customers as they get an extra 0.1% discount on all mortgage rates available. So you can be sure you are getting the best deal you can with your bank but that shouldn't stop you looking elsewhere to see if there are better offers available.
Loans: Main current account holders qualify for Nationwide's lowest rate of 5.9% available on personal loans of between £7,500 and £14,999 for up to five years. Non-customers are offered a rate of 6.2% on this amount.
But existing customers could be better off elsewhere as the market leading rate on a loan is currently 5.1% and can be found with Clydesdale Bank and Derbyshire Building Society.
Simply Rewards: This is a rewards website that offers discounts on top brands available exclusively to all Nationwide customers.
The Co-operative Bank
Membership scheme: The Co-operative Membership Scheme rewards customers with a set number of points for each product held. The cash value of points are decided on an annual basis and reflect the performance of The Co-operative Group. Products like current accounts get a greater point value. Dividends are paid out in June and November and there are exclusive member offers throughout the year.
Loans: Customers holding a Privilege or Privilege Premier current account receive the bank's best rate of 5.4% on personal loans between £7,500 and £14,950. Whereas other current account customers receive a rate of 5.5% and non-current account customers 5.6%.
These rates are pretty low but can't beat the 5.1% rate available from Clydesdale Bank and Derbyshire Building Society.
Mortgages: Current account holders receive the Cooperative's best mortgage rates. These currently include lifetime trackers, two- and five – year fixes available on up to 85% LTV with rates between 2.89% and 3.79%. These exclusive mortgages all come fee-free.
Clydesdale Bank
Savings: You can get preferential interest rate if you have a Signature Current Account with a linked Signature Savings Account. But at the moment these rates are paltry (they start at 1%) compared to what you can get elsewhere.
Mortgages: You can save £999 in arrangement fees if you're a current account customer at Clydesdale or Yorkshire Bank on selected mortgages and credit your account with at least £1,000 a month.
This is a pretty generous offer but you should always shop around when looking for a mortgage.
More on banking
Online banking: How to stay safe
Thinking of switching your current account?
Is your money safe with a bank you've never heard of?
The best debit cards to use on your travels
Be the first to comment
Do you want to comment on this article? You need to be signed in for this feature