How 'wombling' can save you money at the supermarket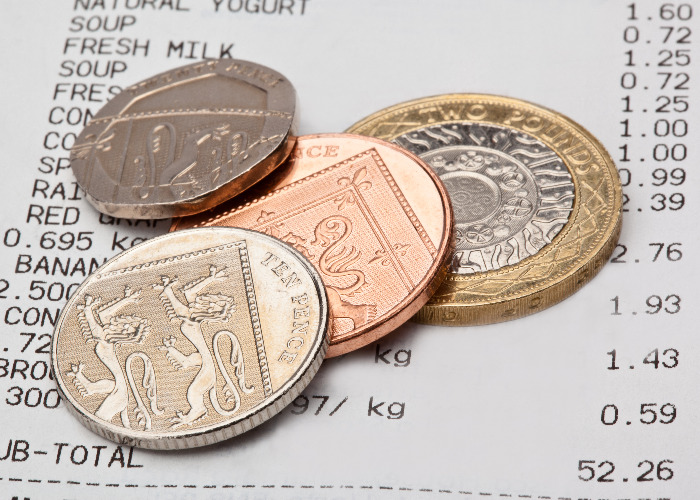 Wombling can help you cut the cost of shopping at Asda, Sainsbury's and Tesco.
The term 'wombling' conjures up images of Uncle Bulgaria and the gang on Wimbledon Common. But it's also the name of a moneysaving craze, helping shoppers to save money at the supermarket.
Wombling is where you collect discarded receipts from around a shop and cash in any unclaimed value in loyalty points or price promise guarantees.
But before you start scanning the floor for abandoned vouchers, the rules around how to womble are pretty grey and not all retailers are on board with the phenomenon.
How wombling can save you money
Wombling can help you make savings at supermarkets like Asda, Tesco and Sainsbury's.
At Asda this can work through its price guarantee. This promises if your shop isn't 10% cheaper than rivals Tesco, Sainsbury's, Morrisons or Waitrose you'll get the difference via a voucher, which you can claim using the barcode on receipts via the website or app.
While at Tesco and Sainsbury's womblers can cash in on unclaimed loyalty points. Sainsbury's and Tesco both allow you collect unredeemed Nectar and Clubcard points up to 14 days after shopping with a receipt. So discarded receipts from these stores can be collected to boost points, which can be turned into money off vouchers.
It might sound like a lot of effort but many die hard womblers are making big savings.
Stephen Auker, 58, hit the headlines earlier this year for claiming he saves an average of £200 a month on his shopping just from his wombling efforts.
The retiree from Keighley, West Yorkshire, has been wombling for six years and likes to make use of unclaimed Asda price guarantee receipts he finds in bushes, trolley bays and 'windy corners'. The most Auker says he has made from a receipt is £14.48 and the largest monthly saving from wombling is £225.
Image: YouTube/The Man with the Hat
Auker now donates part of what he makes through his wombling to charity and is encouraging others to do so via his JustGiving page. He's also set up a Facebook group for the wombling community to share tips which has 5,616 members and counting and has his own YouTube channel called The Man with the Hat.
Save money on your supermarket shop with a reward credit card
Things to consider
There are quite a few people wombling in the UK and saving money on their shopping. But the supermarkets aren't exactly keen on it.
Many state in their terms and conditions that points and vouchers are only available to the person who has earned them. Therefore, if you're caught using points which you've not received on your own shop, they could be deducted from your account.
Tesco, for example, says in its Clubcard terms and conditions that points can be claimed "providing the receipt belongs to the claiming member and is based on their personal spend."
Nectar follows a similar line. In its card rules customers agree that points are only provided against their own transactions.
It says: "Points can only be earned, held, transferred or redeemed as set out in these rules. Any other use, award, sale, exchange or transfer of points, or attempt to do so, is a serious breach of these rules.
"Any points not earned and held in accordance with these rules will be invalid, cannot be redeemed for rewards and will be deducted from the applicable account."
However, in reality a supermarket won't ask you to confirm your identity when you enter a code online or in-store to redeem a discount or points, and so supermarkets are pretty powerless to stop the practice unless they bring in new measures.
This is a classic loveMONEY article that has been updated
Don't miss these:
How to slash your supermarket delivery costs!
Quidco High Street: earn big cashback when you shop in-store!
Be the first to comment
Do you want to comment on this article? You need to be signed in for this feature