How to boost your loyalty card points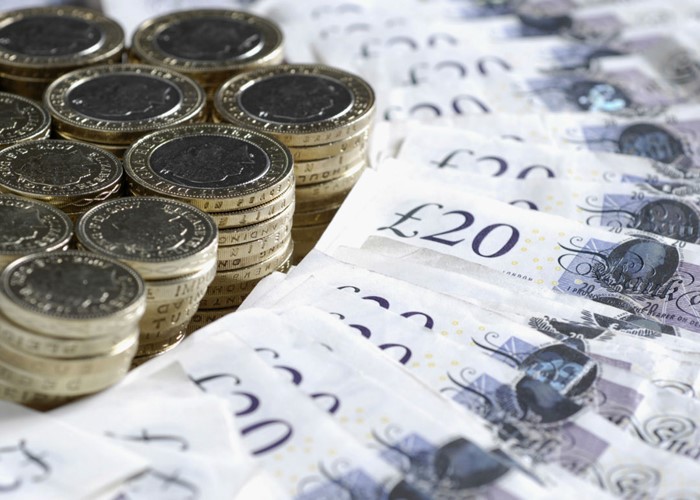 Credit cards, online shopping and energy companies can help you maximise your Clubcard, Nectar and Advantage Card points.
Savvy shoppers have managed to stack up an average balance of £115 across their loyalty cards according to recent research from Halifax.
A whopping 92% of people surveyed had at least one loyalty card. It is estimated there is as much as £4.3 billion worth of points waiting to be spent.
The most popular scheme was found to be the Tesco Clubcard (75% surveyed had one), followed by Nectar Card (71%) and the Boots Advantage Card (59%).
Interestingly, the research found that four in ten people (40%) will use loyalty point schemes to meet the cost of Christmas this year.
So how can you maximise your loyalty points to get the biggest possible balance in time to save money over the festive period and beyond?
Tesco Clubcard
The Tesco Clubcard was revealed as the most popular loyalty card in this survey, even though the average balance (£72.52) trailed behind the Nectar Card (£77.38).
With the Clubcard one point is equivalent to one penny and can be used on a variety of rewards including vouchers for Tesco shopping, restaurants, flights, days out and other treats. When spending them outside of Tesco, you actually get a better return as you can covert them into vouchers worth four times more.
Most already know you can earn one point per £1 spent on your shopping in-store, online at Tesco.com and on purchases made at Tesco Direct. And one point is available for every £2 spent on Tesco fuel.
But Tesco's scope has expanded much further than your average supermarket and there are loads more opportunities to boost your points balance via your bills and credit cards.
You can earn three points for every £1 spent on Tesco Mobile pay monthly bills, Tesco home phone, Tesco Broadband, and Tesco mobile top-ups.
Elsewhere you can benefit if you're an E.On customer too. There are 4,000 points (worth £40) up for grabs depending on how you pay your bill, how long you have been a customer and which of the new E.On tariffs you switch to.
Plus if you take out the Tesco Clubcard Credit Card for Purchases or the Tesco Clubcard Credit Card for Balance Transfers you can supercharge your points with spends outside of Tesco.
Both credit cards double as a Clubcard so you can earn five points per £4 spent in Tesco and Tesco petrol stations plus one point for every £4 spent elsewhere.
In addition each card offers other perks. You can benefit from a market-leading 0% on purchases for 16 months as well as 0% on balance transfers for nine months (fee of 2.9%) with the Tesco Clubcard Credit Card for Purchases. Or you might prefer the 22-month interest-free offer on balance transfers (2.9% fee) with six months at 0% on purchases with the Tesco Clubcard Credit Card for Balance Transfers.
Nectar Card
The Nectar reward scheme provided the largest average balance in the survey with a total of £77.38. Typically each Nectar point is only worth 0.5p but there are lots of ways to amass them.
There are over 500 online retailers who offer points via your Nectar card if you click through from the main site or register your card. eBay for example normally offers one Nectar point per £1 spent on winning bids or Buy It Now when you click through via the Nectar eshops website . And British Gas offers points for things like submitting a meter reading or switching to Direct Debit when you register your Nectar card.
The potential points on offer through the various online partners is made easier to navigate with a handy toolbar. The Nectar Search toolbar gives you 100 points for downloading the tool, then one point per two searches using the toolbar (up to 100 points a month) and it also lets you know when you are on a site that can earn you Nectar points through spending.
As well as the online bounty you can also earn points on the high street at well-known brands like Sainsbury's, Homebase and BP.
And you can take advantage of both worlds using a credit card with Nectar incentives.
With the Sainsbury's Bank Nectar Credit Card you can earn a whopping ten Nectar points per £1 spent on Sainsbury's shopping for the first three months (capped at £1,000 spend per month).That's a potential £50-worth of points up for grabs each month.
After the first three months you can collect four Nectar points per £1 on Sainsbury's shopping and one Nectar point for every £5 spent on your card elsewhere. Other benefits of the Sainsbury's credit card include interest-free balance transfers for the first 15 months (fee of 3%) as well as 0% on purchases for six months.
Elsewhere you can get 5,000 Nectar points with the American Express Nectar Credit Card when you spend at least £500 within the first three months. This equates to £25-worth of extra points. After this you get four Nectar points for every £1 you spend at Nectar partners or one Nectar point for every £1 spent elsewhere.
And as an extra bonus you get 500 MorePoints for your Nectar Card each month for every £500 you spend.
Boots Advantage Card
With the Boots Advantage card you can get four points (worth 4p) for every £1 spent. This is much more rewarding than the Tesco and Nectar schemes, but the only problem is you are limited to spending your points on rewards from Boots.
Cardholders can collect points in-store and online. But what some may not realise is that by popping your advantage card into the Kiosks you find in larger stores you can get free points, as well as find out about offers which come with bonus points. Follow this link to find your nearest Kiosk and see what you could get.
Boots also has promotional weekends where you can nab extra points on your spending. Keep an eye on our weekly blog Frugal Friday as we always highlight them.
Plus you can also collect points on your online shopping outside of Boots through a scheme launched in 2010 called Treat Street. By shopping via the links to the retailers on the Boots website you can earn one point for every £1 spent at places like trainline.com, eBay, ASOS, Matalan, Toys R Us, New Look and play.com. However, you will only be able to spend the points accumulated at Boots.
Savvy shopping
Collecting loyalty points is savvy only if you plan to spend the money in a particular store anyway.
Don't be tempted to spend for the sake of collecting points as sometimes you can find the products much cheaper elsewhere and the savings on price far outweigh what a loyalty card can provide in points and rewards.
More on shopping:
Top credit cards for Christmas shopping
How to slash your supermarket delivery costs!
Earn free flights with your Christmas shopping
Be the first to comment
Do you want to comment on this article? You need to be signed in for this feature