The best place to live in the UK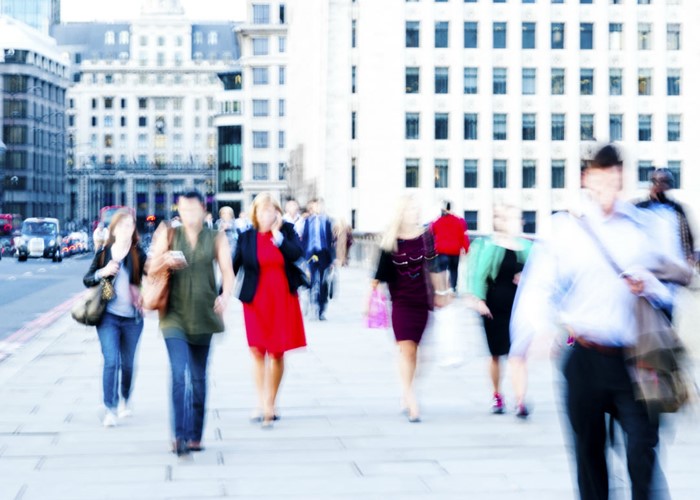 Halifax crunches the numbers for its eighth annual Quality of Life survey.
The district of Hart in Hampshire has been named the UK's most desirable place to live for the fifth year in a row.
The Halifax Quality of Life Survey, now in its ninth year, rates areas in the UK by a range of 24 measures, including residents' health and life expectancy, overall well-being, education, weather, employment and the local crime rate.
Hart scores highly on all of these and more, but living there is not cheap. Average house prices in the area are eight times the average annual pre-tax income of the local people. That's much higher than the national average of 6.8.
So it helps that the locals in Hart have much higher average weekly earnings: £865 per week, compared to the national average of £630.
The top 10 places to live
Here are the 10 local authority districts that have been rated best for quality of life.
| | | |
| --- | --- | --- |
| Ranking | Local Authority | Region |
| 1 | Hart | South East |
| 2 | South Oxfordshire | South East |
| 3 | Chiltern | South East |
| 4 | Winchester | South East |
| 5 | Rutland | East Midlands |
| 6 | Waverley | South East |
| 7 | Mole Valley | South East |
| 8 | Guildford | South East |
| 9 | South Cambridgeshire | East of England |
| 10 | Rushcliffe | East Midlands |
Source: Halifax Quality of Life Survey
The top 10 has experienced a significant shakeup since last year, with South Oxfordshire climbing 19 places to second position, Mole Valley in Surrey moving up 12 spots to seventh and Guildford, also in Surrey, rising 15 places to eighth.
Wokingham, South Northamptonshire and Uttlesford have fallen out of the top ten altogether
North/South divide
Areas in the South East dominate the list, with 27 in making it into the top 50, up from 26 last year.
Southern areas tended to have higher ratings for weekly earnings as well as better weather, health and employment, while Northern areas scored well on education (in terms of grades and small class sizes), lower house prices in relation to earnings, and lower traffic flows.
Scotland and Northern Ireland
No area of Scotland or Northern Ireland made it into the top 50 this year.
The highest ranking location for Scotland was the remote Orkney Islands in 83rd place, while for Northern Ireland it was Mid Ulster in 168th position.
That said, some areas located here scored highly for personal well-being, education and crime.
Adults in Fermanagh and Omagh in Northern Ireland, and the Western Isles in Scotland, have the highest average rating for life satisfaction at 8.4, compared to the UK average of 7.7.
The Western Isles also had the lowest traffic levels.
The happiest adults are in Fermanagh and Antrim, both in Northern Ireland, with an average rating of 8.4, which is significantly higher than the UK average of 7.5.
The Shetland Islands in Scotland have the highest percentage of 15 year olds with five or more GCSEs A-C grades at 94.3% against the national average of 68.6%, while the Western Isles of Scotland have the lowest number of pupils in primary school classes, with just 17 in each class.
The Orkney Islands has the lowest burglary rate per 10,000 people at 5.1 compared to a UK average of 29.6.
Other category winners
The highest weekly average earnings are in Kensington & Chelsea, at £1,238 per week. The UK average is just over half of that at £630 per week.
The biggest homes were in Uttlesford in Essex, Chiltern in South Buckinghamshire and Rutland in the East Midlands, which all had an average of 6.4 habitable rooms compared to a national average of 5.5.
The average house price to earnings ratio was worst in Hammersmith and Fulham at 13.5 compared to a national average of 6.8. The lowest was in Copeland at 3.7. Only five areas in the top 250 had an average house price to earnings ratio.
The City of London boasts the largest proportion of adults with the highest level of qualification. A whopping 94.8% of the population here hold a degree, NVQ level 4 (and above) or a professional qualification. The UK average is just 34.8%.
Winchester in Hampshire has the highest employment rate of 87.4%, which is well above the UK average of 72.9%.
The healthiest districts were Hart, Wokingham and the Isles of Scilly. In these areas 97% or more households rated themselves as in good or fairly good health.
Life expectancy at birth for males is highest in Kensington and Chelsea at 83.3 years compared to the UK average of 79.5 years. For females it is joint highest in Chiltern and Camden at 86.7 years, compared to a national average of 83.2 years.
The sunniest place in the UK is still the Isle of Wight, which enjoys on average 36.9 hours of sunshine a week. The national average is 29.5 hours.
But it rains the least in Castle Point in Essex with 525mm average annual rainfall recorded versus an average 878.8mm per year for the whole of the UK. Nine of the ten driest UK districts are in the East of England.
Take a look at these next:
Christmas tips: which parts of the UK are most generous?
Be the first to comment
Do you want to comment on this article? You need to be signed in for this feature