Coronavirus: latest shopping rules for clothes stores, pubs, dentists, and more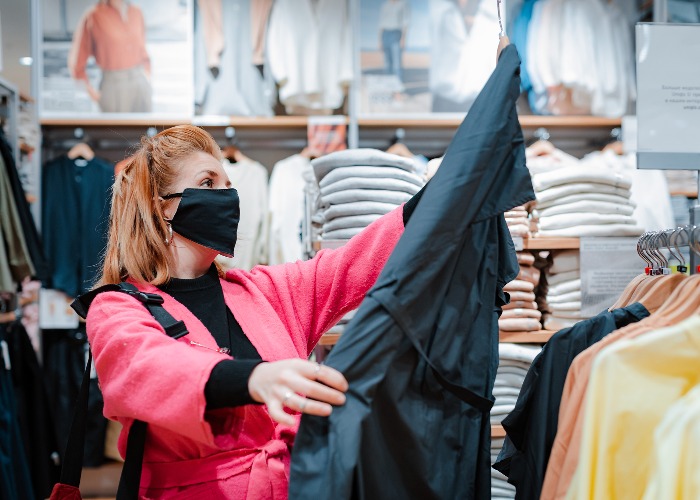 More shops are reopening, but there are still strict rules in place that we all need to follow. From face masks to providing your details at the till, we round up the most important shopping requirements.
More shops opening their doors again
Some retailers have already been allowed to open their stores to shoppers, and Super Saturday (4 July) will see the rules further loosened to let many more industries in England like pubs and hairdressers do business once more.
But they won't look anything like they did before the lockdown was enforced, with strict new rules in place to limit the threat of a second wave of the Coronavirus.
So, what will change exactly? We answer your key questions, so you know what to expect when visiting a business that has recently reopened, or is planning to soon.
Which is the best face mask to buy?
Clothes shops and food-to-go businesses
Shops in the these sectors have been open for a while now, so you may already be familiar with the new restrictions.
If not, and you're thinking of heading out to refresh your wardrobe or simply enjoy a tasty lunch at the likes of Greggs or Pret, you should expect some major changes.
"Retailers are working hard to ensure that they can reopen safely," said Tom Ironside, director of Business and Regulation at the British Retail Consortium (BRC).
"This will mean implementing social distancing measures necessary to protect customers and staff.
"These might include placing screens at counters, cleaning self-scan machines and using floor markings to manage the flow of traffic in stores."
Do I need to wear a face mask?
According to the BRC, retailers don't currently require customers to wear a face mask in store.
However, Nicola Sturgeon has announced that all shoppers in Scotland must wear face masks starting on 10 July (which gives you a bit of time to sort masks if you don't yet have any).
It's also worth stressing the current official guidance across the UK is to 'wear a face covering in enclosed spaces where social distancing is not always possible.' In other words it's recommended, but not required, outside of Scotland.
Regardless of where you live, you should bring a face covering if you intend to use public transport as that's compulsory eveywhere.
Will the number of customers in store be limited?
Many stores are likely to limit the number of customers although there's no clarification about the anticipated reduction in capacity, as this will differ from shop to shop according to the BRC.
Retailers are not restricting parents shopping with young children or other people they live with, but the Government does recommend people shop alone wherever possible.
Customers may have to queue to enter stores, but this depends on the store format, layout, number of tills and staff available, as well as whether there are any high traffic areas.
What can I expect in-store?
Similar to some supermarkets, you can expect Perspex screens at counters and a one-way system. Many stores may also have a cleaning station with hand sanitiser, wipes or disinfectant spray.
The store layout may also be changed to support social distancing, so it's worth considering this when setting out to the shops.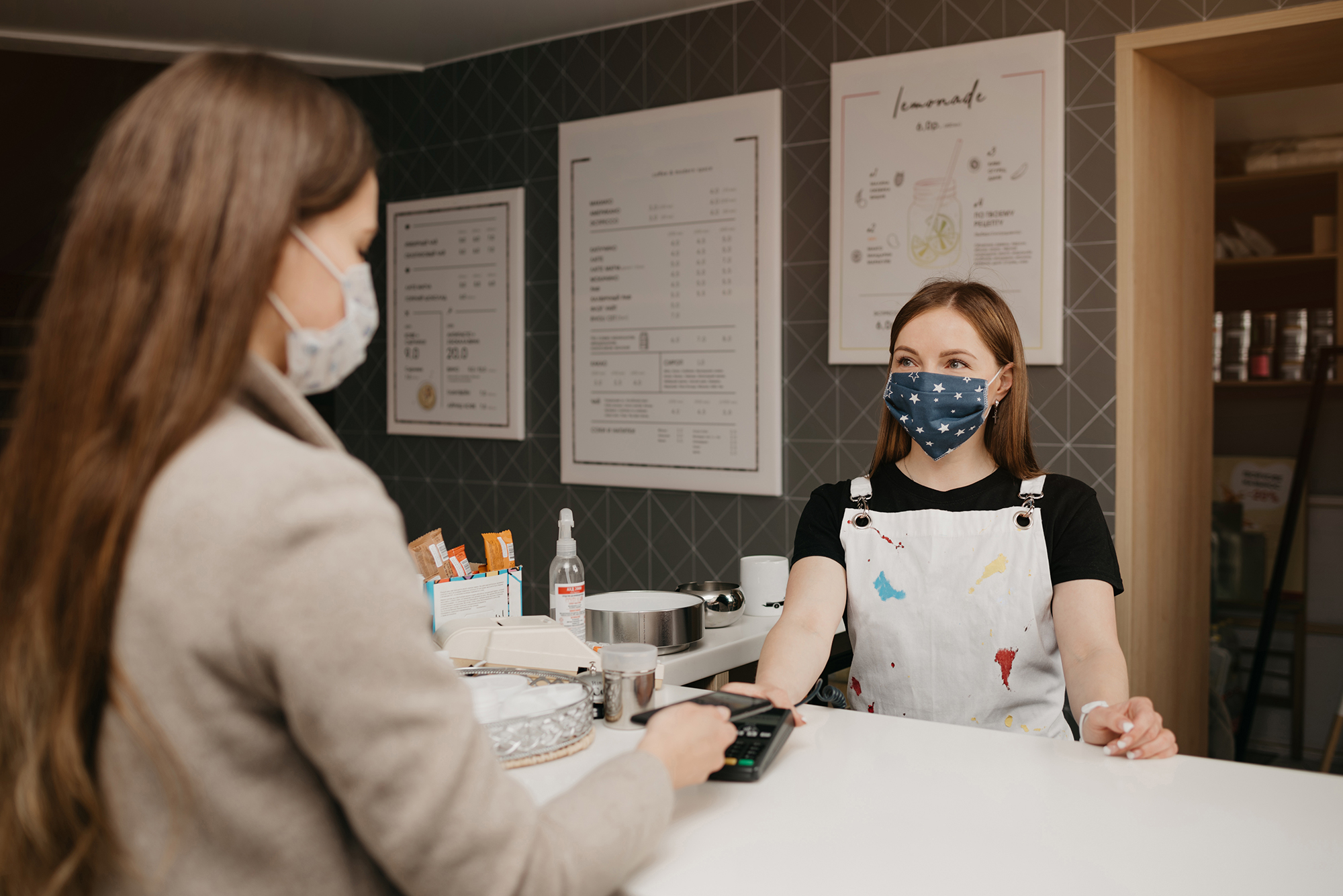 Are there any restrictions in store?
While there are no set restrictions when shopping, customers are being encouraged to avoid touching products if they don't intend to buy it.
So, this would apply to clothes, accessories, shoes and of course food.
Can I try on clothes in dressing rooms?
Retailers are being advised to keep changing rooms closed with the option to make alternative arrangements.
For example, all touch points in a changing room could be cleaned after every use and social distancing will need to be maintained.
If alternative arrangements are used, you may face a queue to try on clothes, which may be then be sanitised before being made available for sale again (if you don't buy it).
There are also strict rules surrounding footwear as the BCA warns that shoes that have been tried on may be quarantined for 72 hours or sanitised.
Shopping rules: new restrictions at Asda, Sainsbury's, Tesco & more explained
Will toilets be open?
Unfortunately, there's no guarantee toilets will be available as individual stores will reopen these facilities when it is safe to do so and must adhere to Government guidance.
Any open toilets will need regular cleaning, including taps and door handles. It's unclear how this will be arranged and if it may result in any queues.
Do I have to pay by contactless?
Since the UK lockdown began, supermarkets have encouraged more people to pay by contactless, which has recently become easier after the payment limit was increased from £30 to £45.
Some retailers and food-to-go businesses may discourage using cash due to the risks, so having a contactless way to pay is advisable.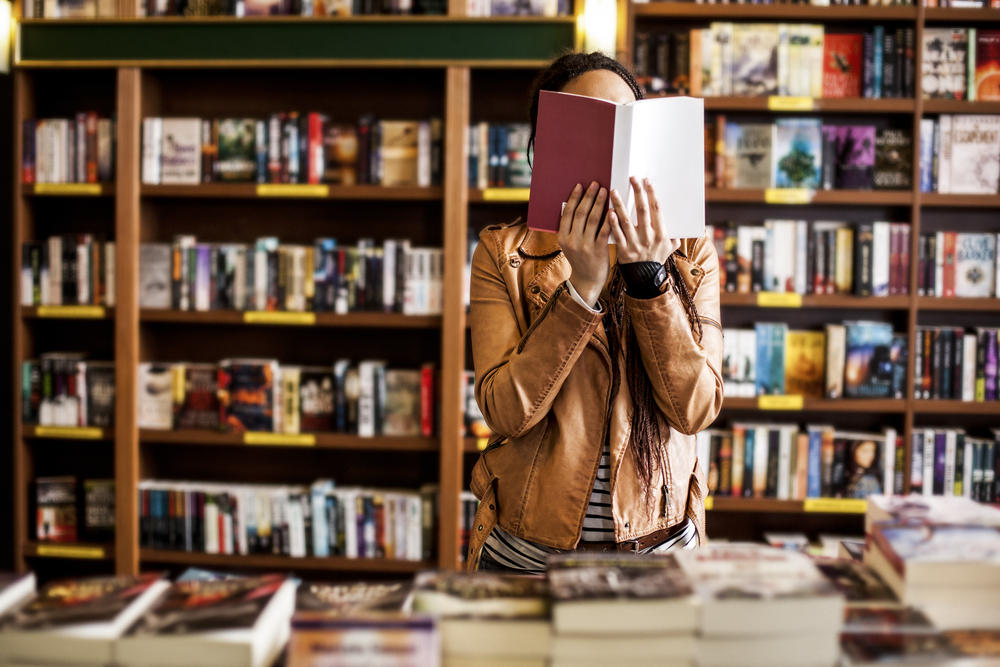 Bookshops
Want to head out to grab a good book? Here's what you need to know.
Do I need to wear a face mask?
"We are encouraging all customers and booksellers to follow Government advice, which is to wear face coverings when in enclosed spaces with others and remain two metres apart," said Meryl Halls, managing director at Booksellers Association.
It's worth repeating that Scotland will require all shoppers to wear masks from 10 July.
Will the number of customers in store be limited?
Yes, the number of customers will be limited so that social distancing measures can be maintained.
"Some bookshops may decide to have customers book appointments to browse without issues around distancing," commented Halls.
So, it's worth checking out what measures are in place before visiting your local bookshop.
UK lockdown: bank opening times at Barclays, Lloyds, Nationwide, NatWest & more revealed
What can I expect in store?
Every bookshop will implement their own rules around social distancing, how many customers to let in at any one time and how to handle any books.
There is likely to be protective screens installed and spaced out queues – and some bookshops may initially have reduced opening hours.
Halls advises anyone visiting a bookshop to keep an eye out for any new rules and follow any advice from staff.
"There isn't currently specific Government advice on quarantining individual products – such as at supermarkets and pharmacies which are already open," said Halls.
Will toilets be open?
If a bookshop has toilet facilities, these are unlikely to be open for customers initially on reopening.
Do I have to pay by contactless?
Customers are being encouraged to pay by contactless and the decision to accept cash is up to the bookshop in question.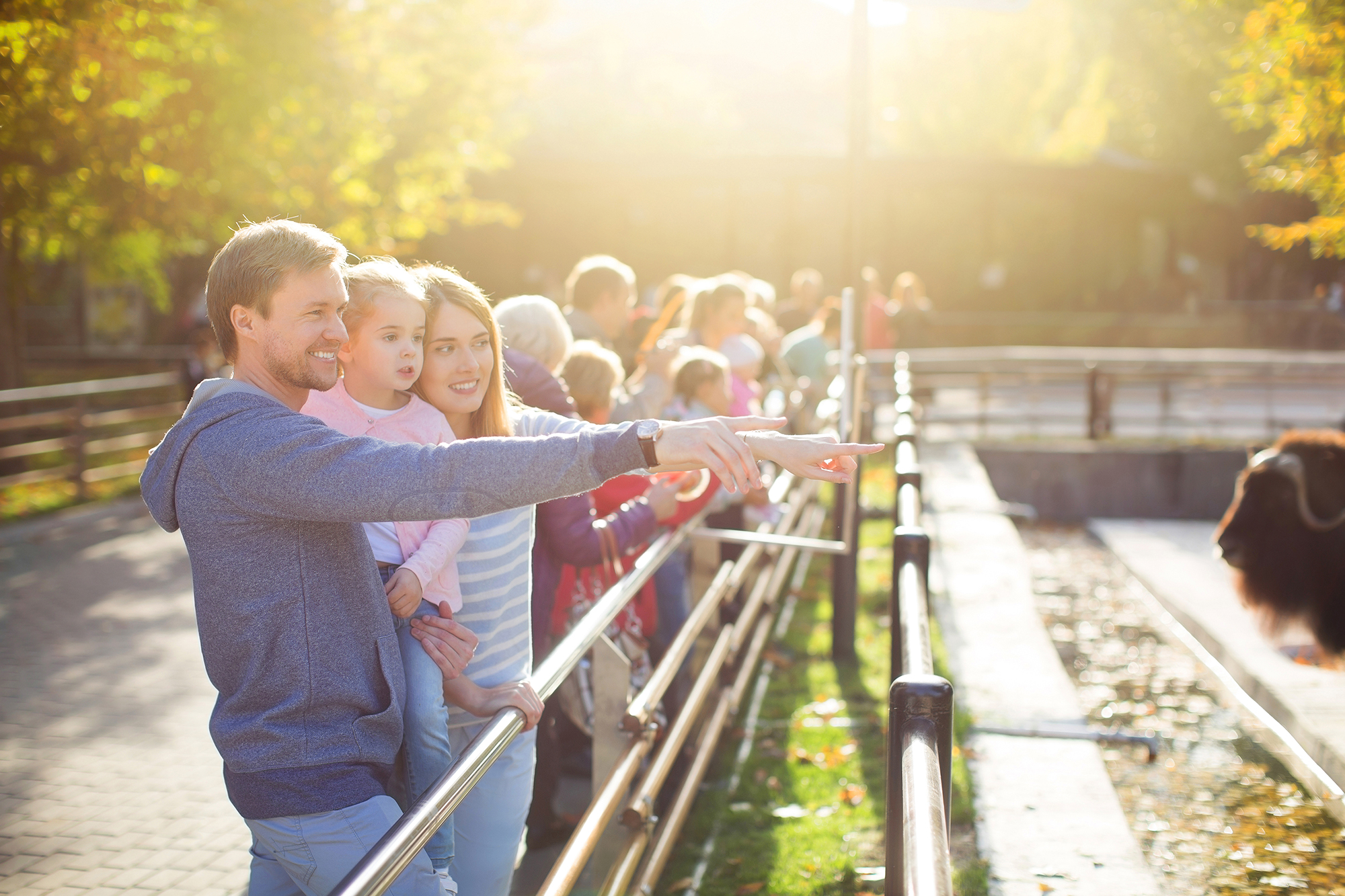 English Heritage, National Trust sites and zoos
This section covers rules for National Trust and English Heritage sites, as well as zoos.
Do I need to wear a face mask?
Whether visitors have to wear face masks is up to the zoo in question, according to the British and Irish Association of Zoos and Aquariums (BIAZA).
You should check the requirements of your zoo before visiting to avoid being caught out. Of course, if the Government changes its rules regarding face masks, this will be enforced.
It's worth stressing that face masks could be recommended in some cases when visiting a zoo.
For example, it probably won't be needed if you're driving around a safari park with your household, but it might be advised for indoor areas.
As for National Trust and English Heritage sites, visitors can wear face masks if they want to, but this isn't compulsory.
Will the number of visitors be limited?
Unfortunately, the number of visitors will be limited for zoos and English Heritage and National Trust sites to avoid overcrowding, so you'll have to book in advance.
You may need to arrive at a specific time to enter the attraction, so make sure you get there in time.
There's no indication about how many visitors will be allowed in zoos specifically, but it's likely to be significantly less. For example, Chester Zoo is only planning to let in 3,000 visitors instead of 20,000 during peak summer times.
One-way systems may be introduced at all of the above attractions alongside extra handwashing facilities.
Will cafés be open?
There's a possibility that cafés may be closed at your local zoo, but if they are open, only takeaway orders will be allowed.
As for National Trust sites, some facilities such as cafés, may not be open yet, and if they are only a small range of takeaway hot and cold drinks, as well as some light snacks, will be served.
English Heritage says some cafés will offer a takeaway service (if they are open), as this can vary from site to site.
Will any areas be closed?
According to BIAZA, indoor exhibits at zoos are likely to remain closed, alongside any areas where safety measures can be effectively put into place.
There will also be no visitor experiences, including no feeding of animals, to keep everyone safe.
As for English Heritage and National Trust sites, some indoor areas may be closed or have one-way systems to make sure visitors can socially distance.
Coronavirus: as business reopens what the 'new normal' looks like now
Will toilets be open?
Visitors will be allowed to use the toilets when zoos reopen, although you should expect extra measures to be introduced.
Toilets will be open at National Trust's gardens and parkland and English Heritage sites. You can check individual sites for more details on any available facilities.
Do I have to pay by contactless?
This depends on the individual zoo, so it's best to check before visiting.
For example, London Zoo is only accepting contactless payments, but this policy might not apply to local zoos.
As for English Heritage sites, contactless payment is preferred.
Dentists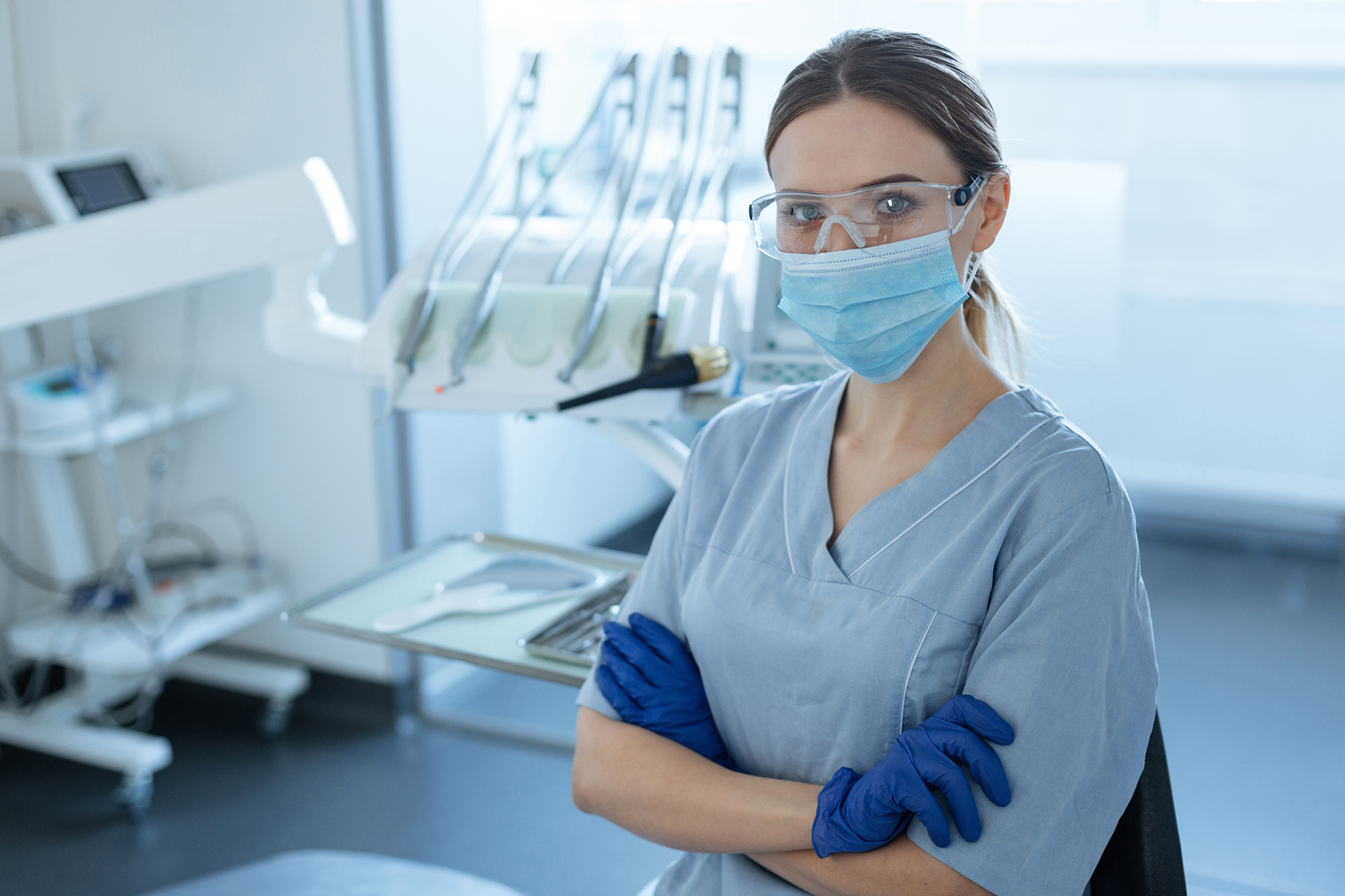 Dentists were given the green light to reopen from 8 June, but it's worth stressing that many dentists may not be ready to open yet or prioritising emergency treatment.
So, there may be limited services and you may have to wait a little longer for an appointment.
Do I need to wear a face mask?
Yes, you should wear a mask when you come to the dentist or be prepared to wear one, according to the British Dental Association (BDA).
Will the number of patients be limited?
Yes, only one person per surgery will be allowed on the premises at the same time. The doors will be locked so no-one can enter without permission, so you must have an appointment.
One exception to this rule is those with children or a carer. If there is more than one person allowed inside, social distancing must be maintained.
The BDA has also advised waiting outside the practice if you arrive early for your appointment.
Industries that will boom after coronavirus
What can I expect when booking an appointment?
If you're allowed to book an appointment, your dentist will ask some screening questions, which will be asked again at your appointment.
When you arrive at the dentist, you'll have to use hand sanitiser and there will no longer be any magazines or children's toys available.
Anecdotally, a couple of readers have said they were charged a small fee to cover the cost of any masks or PPE equipment that dentists use during the appointment, but this is definitely not standard practice.
Do I have to pay by contactless?
It's advisable to pay by contactless as dentists are being encouraged to set up cashless payment methods if they haven't already.
Pubs, hotels and restaurants
From 4 July, bars, hotels and restaurants in England can reopen as long as they make sure their premises are safe (13 July in Wales, 15 July in Scotland).
Do I have to wear a face mask in bars, hotels and restaurants?
"The Government's guidance says that employees or customers who wish to wear face masks should be encouraged to do so, and the guidance is keen to stress the benefits of using face coverings," commented Kate Nicholls, chief executive of UKHospitality.
"Wearing face masks or coverings is not mandatory, though."
Will the number of customers be limited?
"One of the objectives of the reopening guidance is keeping staff and customers safe and minimising the risk of transmission of COVID-19," said Nicholls.
"Businesses will have to calculate the maximum number of customers they can safely fit on site with the two-metre social distancing measures in place, or one-metre with risk mitigation if that's not possible.
"Further lowering capacity has also been earmarked by the Government if it is needed."
What can customers expect when dining out?
"The important thing to remember is that no two venues are identical, so plans to reopen are not going to be identical businesses-to-business," commented Nicholls.
"What works for one bar, restaurant or pub is not going to work for another businesses five doors down, even if they are outwardly similar.
"The Government has understood this, so there is flexibility in the guidelines to permit businesses to discover solutions that work."
There will be social distancing for customers and staff, as well as enhanced signage and cleaning.
If you're heading out for a birthday celebration, you may not be able to enjoy a song due to current restrictions.
And your local pub may also be a lot quieter as loud music is being discouraged so people don't have to shout, potentially increasing the risk of spreading COVID-19.
Coronavirus: countries that will see their economies recover quickest
What can I expect when visiting a hotel?
Customers will be encouraged to use the stairs where possible and room service trays will be left outside rooms for collection.
It's worth flagging that any spas or swimming pools will remain closed for the time being.
Will toilets still be open?
Toilets will be open, but the company will have to manage these carefully to reduce the risk of transmission.
"This is likely to take the form of more regular cleaning and possibly the introduction of a one-in, one-out system," said Nicholls.
Do I have to pay by contactless?
"Customers will still be able to pay by cash if they need to, but everyone is strongly encouraged to pay by contactless where possible," advised Nicholls.
"This is essentially the same as what supermarkets and other essential shops have been doing throughout the course of the lockdown."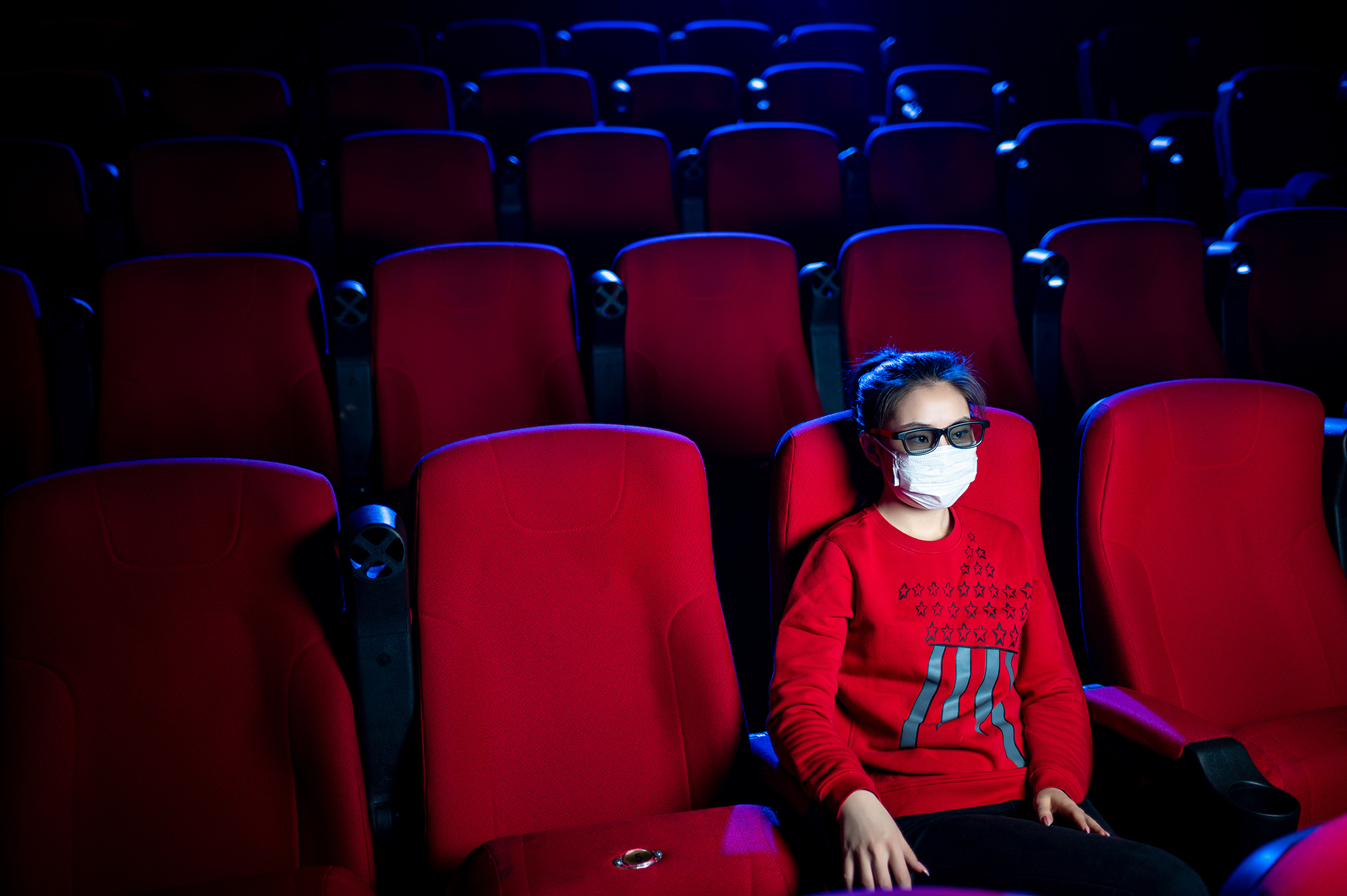 Cinemas
Cinemas have been allowed to reopen from 4 July (15 July in Scotland), but not all will do so immediately. Most notably, Cineworld said it will delay reopening until 31 July.
While pre-booking tickets is encouraged, this is not a strict requirement.
Do I need to wear a face mask?
It's not mandatory for people to wear face masks when going to the cinema, but some larger chains may ask guests to do so, according to the UK Cinema Association.
Will the number of customers be limited?
"While there is no specific limit being set on the capacity of cinema screens, it is inevitable that with social distancing the number of people in each screen will be significantly less than would otherwise be the case," said the UK Cinema Association.
"We probably expect no screen to have a capacity above 50% of the usual maximum."
What can customers expect?
There will be social distancing enforced via markers on the floor and a one-way system, as well as a queuing system.
Also, allocated seating will be used to make sure all guests are safely spread out.
On top of this, customers can expect plastic screens at ticket desks and food kiosks, as well as enhanced cleaning.
Will toilets still be open?
Toilets will be open, but social distancing measures will still apply – so the number of people in the toilets will be limited and some washbasins will be removed.
Do I have to pay by contactless?
Guests will be encouraged to pay by contactless at the cinema.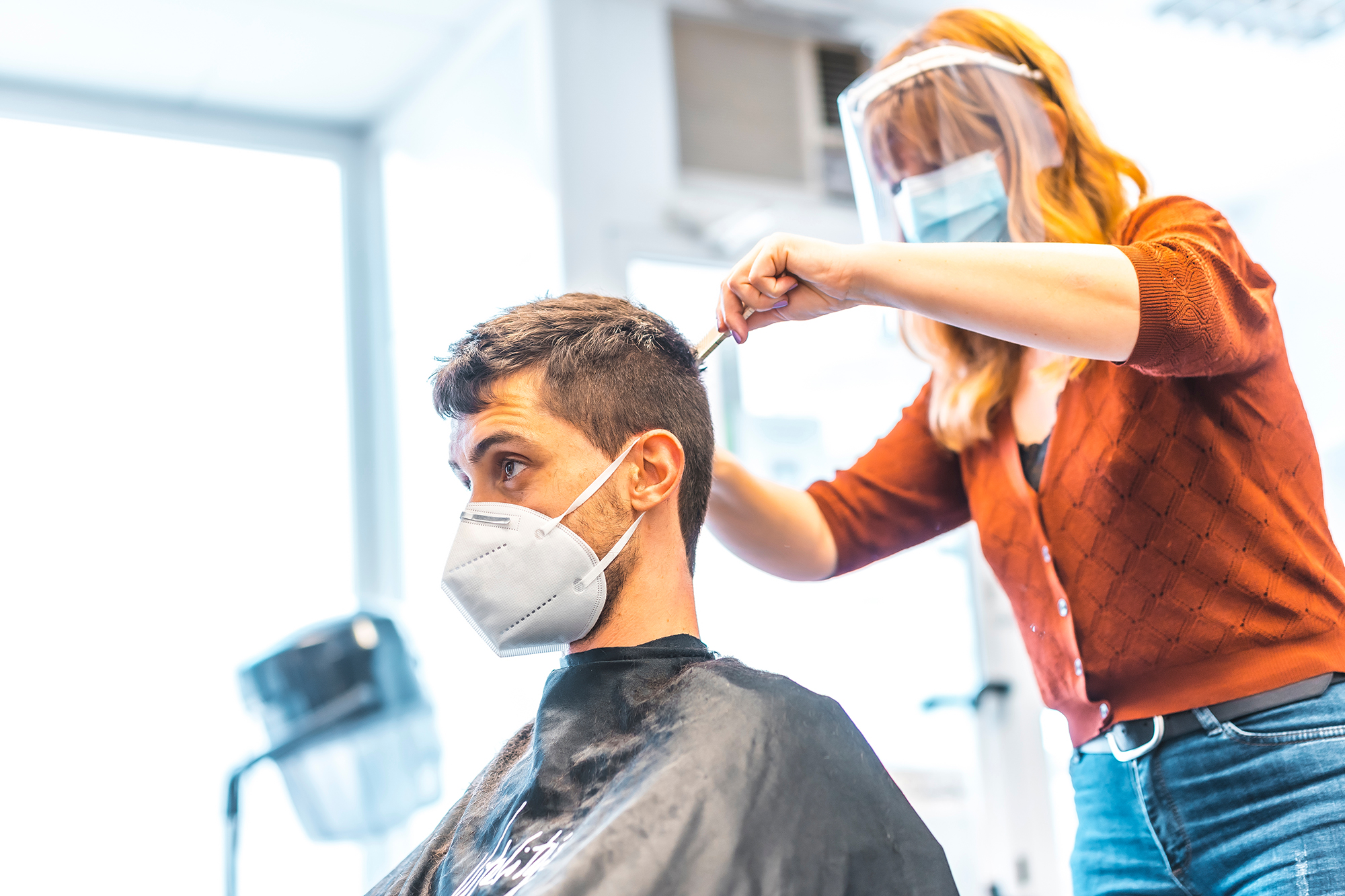 Hairdressers and barbers
From 4 July, hairdressers and barbers can reopen in England – but beauty businesses, including nail bars and tattoo and tanning studios will remain closed until further notice.
In Scotland, you'll have to wait until 15 July to get a haircut, while the provisional date in Wales is 13 July.
Do I need to wear a face mask?
Hairdressers must wear a face visor, which means clients don't need to wear a face mask, although they can choose to wear one if they prefer.
"Face coverings may be worn as an extra precaution, but not as an alternative to visors," commented the National Hair & Beauty Federation (NHBF).
Will the number of customers be limited?
Yes, clients can be seen by appointment only and walk-ins are not allowed.
According to the Safer Workplace guidelines for England, salon and barbershop owners need to keep a temporary record of all clients and visitors for 21 days to support the NHS Test and Trace system.
Billionaire boom and bust: pandemic's biggest winners and losers
What can I expect when visiting?
When you visit, you can expect your salon to maintain a two-metre distance, or one metre if additional precautions (such as a screen) is used.
No food or drink can be consumed in the salon, except water in disposable cups or bottles.
Also, while the Government does not ban the use of hairdryers, salons might not necessarily blow dry your hair due to safety concerns.
You may also be hit with a 'Coronavirus surcharge': a lot of hairdressers and barbers will charge a few quid extra for a mask, disposable gown and any other PPE equipment they use.
Will toilets be open?
Toilets will be open, but there may be a 'one-in, one out' approach implemented.
Do I have to pay by contactless?
It is recommended that you pay by contactless methods if possible.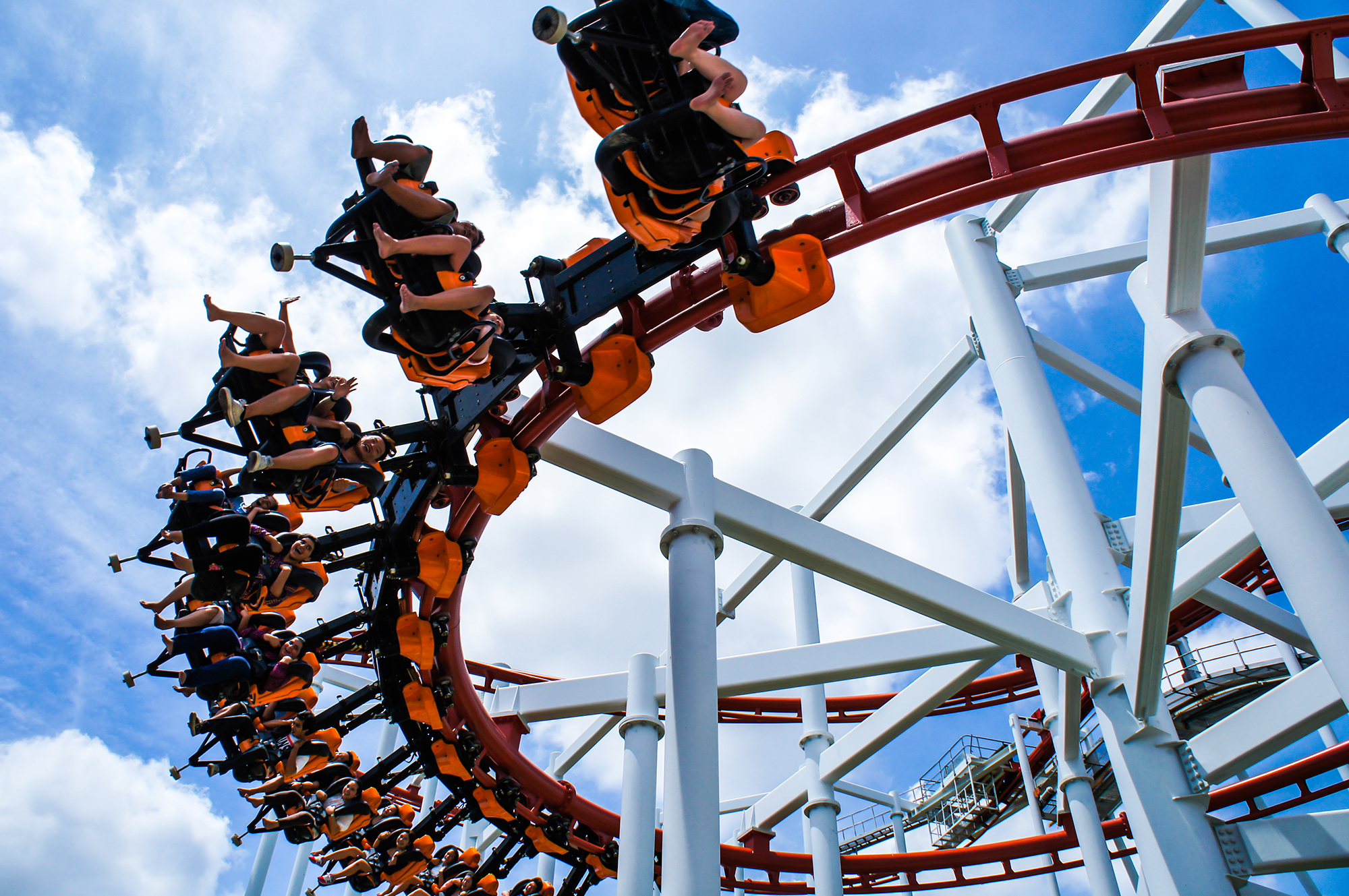 Theme parks
Theme parks in England recently got the green light from the Government to reopen from 4 July (dates in Scotland and Wales were not decided at time of publishing).
We reveal what to expect at Thorpe Park, Alton Towers, Legoland and Chessington, which are all owned by Merlin Entertainments.
Do I need to wear a face mask?
If a face mask is recommended by local health authorities or the Government, you should bring one, but Merlin Entertainments has confirmed masks will be available at its attractions.
Will the number of customers be limited?
Merlin Entertainments recommends booking online, especially as the daily capacity for all its attractions has been 'significantly reduced' to ensure social distancing.
Capacity limits also apply to indoor experiences and facilities, including restaurants, shops and theatres.
It's also recommended that visitors check the website and social media of any attractions they plan to visit before setting off on their journey.
What can I expect when visiting?
There are a lot of changes you need to be aware of if you're planning to visit a theme park.
You may need to have a non-invasive temperature check to enter the theme park. If you have a high temperature and a fever, you won't be allowed in.
Also, you'll need to maintain social distancing – there will be signs to help guests maintain this.
Are there any restrictions?
There will be restrictions concerning the number of people allowed on rides or at live shows, as there may be empty rows and seats between guests to ensure social distancing.
If you choose to use a theme park restaurant, seats may be removed or blocked to keep guests safe, while some experiences, games and interactive or play areas have been changed or suspended.
Will toilets be open?
Toilets will be available although there's few details from Merlin Entertainments about what to expect.
Do I have to pay by contactless?
Merlin Entertainments encourages visitors to pay with a contactless bank card instead of cash.
This guide will be regularly updated as and when more businesses open.
Be the first to comment
Do you want to comment on this article? You need to be signed in for this feature