Money saving tips for under 30s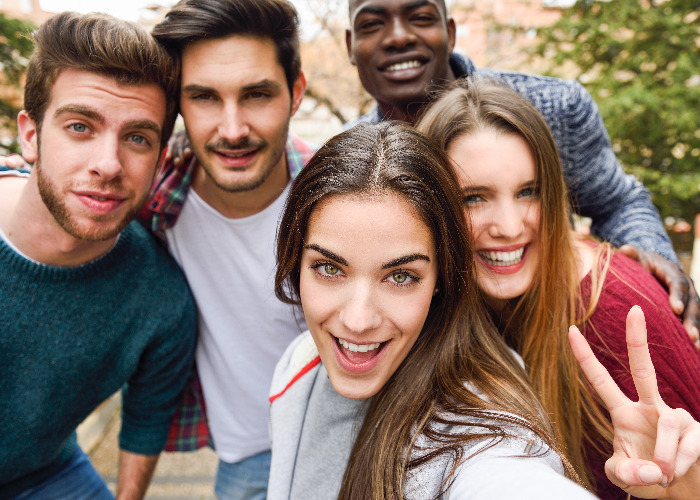 New research shows that young adults are struggling to save due to daily financial pressures and low wages. Here's what to do about it.
Build your credit profile
If you're under 30, now is the time to put the work in to build up your credit profile.
You'll need a good credit score for things like renting, taking out a mobile phone contract, credit cards and even getting a mortgage.
The easiest way to start building a decent profile (and also help you have a say on what politicians are doing with your future) is by registering to vote, which you can do once you're 18.
Financial providers check the electoral roll to confirm you are who you say you are, so it's pretty essential to do.
Read: How to improve your credit rating and How to build an excellent credit history for more.
Learn to budget
Creating a budget and sticking to it is simple and a great skill to learn young in order to get into the savings habit and avoid falling into unmanageable debt.
You just need to make a list of your earnings and outgoings and decide how much you need to set aside for essential costs like rent then split rest between saving and things you want.
By incorporating some saving into how you budget you can create a cushion for when you are out of work or for building up enough money for other things you want to do like going travelling.
The general rule of thumb for workers is to make the split 50-20-30. This means you spend 50% of your income after tax on essential costs like rent, 20% on saving or paying off debt and 30% on things you want. But you can play around with the split yourself to make it work for you.
Start an ISA
An Individual Saving Account or an ISA for short allows you to save money tax-free each year.
You can save £15,240 into a Cash or Stocks & Shares ISA for this tax year 2016/17 and from 2017/18 you will be able to save £20,000.
There has been some talk that ISAs are no longer worth it since the introduction of the Personal Saving Allowance in April 2016, which means the first £1,000 of interest a basic rate taxpayer, or the first £500 for higher rate taxpayer makes, is paid tax-free.
However, this doesn't mean you should ditch your existing ISAs or not bother opening one at all. That's because ISAs help shield your savings and investments from tax in the long-term and the amount of interest you can earn inside these accounts is unlimited.
Some ISAs even pay you to save.
With the Help to Buy ISA the government pays a 25% bonus on what you save up to £3,000, which you can use to buy your first home.
From April 2017 there will be a Lifetime ISA which will enable anyone aged between 18 and 40 to save up to £4,000 a year and receive a Government bonus of 25% each year until you reach 50 – that's a potential £1,000 boost every year. The savings and the bonus can be used to either buy your first home or for retirement.
For more read: The ultimate guide to ISAs.
Don't opt-out of pension saving
Automatic enrolment means that all employers will have to offer workers aged 22 (but under State Pension age) that earn more than £10,000 a year a workplace pension by 2018.
Your employer will have to automatically opt you in to start taking contributions. However, everyone has the choice to opt out.
But you shouldn't.
It might sound odd, but pension savings are for the young. The perfect time to start saving for retirement is in your 20s.
That's because even if you save a little each month or deposit a large sum and leave it alone, the magical effects of compound interest will help your pot grow into something substantial by the time you are ready to retire.
Plus, with Automatic Enrolment your employer and the Government (via tax relief) also contribute to your pot – so opting out is like throwing away free money!
Read: Why young people MUST opt in to workplace pensions.
Want to study? Consider your finance options
If you're not sure what to study, you can try and make an educated decision on what will give you the most value in the best- and worst-paying university degrees.
If you want to go to university, you can get a student loan to pay for the fees and help with your maintenance costs. But there are also ways to get grants, bursaries and scholarships. Take a look at what's available in How to find student bursaries, grants and scholarships.
The Government has now also introduced postgraduate loans of up to £10,000 for those that want to take their education further. Read: Postgraduate student loans UK: everything you need to know for more. But there are also things like Professional and Career Development Loans (PCDL) that can help too. Read How to fund your postgraduate course .
Resist store cards - or use them wisely
Store cards are usually offered at the till in shops offering the chance to save money on your purchase.
Worryingly they are often confused for loyalty cards which allow you to earn points to spend in store but they actually act like a credit card which give you the chance to buy now and pay later.
However, unlike a normal credit card you can only usually use them with one store or group of stores.
It's best to avoid store cards if you can, as they charge high levels of interest and you are limited to where you can spend.
But if you're tempted by the offer that comes with them make sure if you use it to pay back any money you spend within a month to avoid getting charged.
Looking for a credit card. Compare the best deal with loveMONEY
Steer clear of payday loans
If you're running low of funds don't be tempted by payday loans offering a quick fix.
Payday loans allow you to borrow a relatively small amount of money for a short period of usually a month. But they're an expensive way to borrow, even if you pay them back on time.
What's more, these types of loans can impact your chances of getting a credit card or mortgage, just for taking one out.
To avoid running out of cash between pay checks create and stick to a budget like we mentioned above. But if you're really in desperate need take a look at: The best alternatives to payday loans.
Make a 16-25 railcard last until you're 27
With a 16-25 Young Persons' Railcard you can get a third off certain rail fares like advance, off-peak and anytime tickets as well as London travel cards and off-peak Oyster travel. The card also offers other discounts on days out and more.
It costs £30 a year or £70 for three. With an average annual saving of £187.36 it's well worth going for.
If you plan carefully there's a way to keep on using the 16-25 railcard after you've turned 25. You just need to make sure you remember to buy a three-year railcard the day before your 24th birthday (or a one-year Railcard before your 26th) to get the discount until you turn 27.
Once you're really too old to use a 16-25 Young Persons Railcard don't forget there are others you could make use of like the Two Together Railcard and Friends and Family Railcard, which also save a third off fares.
Split train tickets to save hundreds
If you're travelling up and down the country for university or just visiting friends and family, you may be able to save money on your fares by using 'split ticketing'.
This involves breaking your journey into two or three parts and buying separate tickets along the way, instead of buying a single ticket to your destination.
New research has shown it can cut up to 60% off the cost of your ticket, but combined with the discount from a railcard this could be even higher.
Read: How to cut the cost of rail and coach travel for more tips.
Look into a Young Persons Coachcard
With a Young Persons Coachcard those aged 16-26 can save a third on National Express standard fares at any time.
It also offers 10% off travel to events and festivals. Plus as Eurolines is part of National Express there are sometimes opportunities to save on travel to 29 countries in Europe. From now until September 30 you can save a third to over 450 destinations.
You can purchase a one-year Young Persons Coachcard for £10 or a three-year one for £25.
Cut car insurance costs with telematics
The cost of car insurance for young people aged between 17 and 22 is sky high and it's pretty steep for 23 to 29 year olds too.
According to the latest AA British Insurance Premium Index 17-22 year olds paid an average of £1,271 for a policy while those in the 23-29 bracket had to shell out £722. In contrast 60-69 year olds paid an average of £341.
But there are plenty of things you can do to drive the cost down. Going for telematics or black box insurance, for example, allows you to get a tracker fitted to your vehicle which will mean your premium is based on your driving rather than statistics about what people of your age get up to on the road.
For more tips read: Cheap car insurance for young drivers: how to save money.
Get cheaper flights
If you're a student, or under the age of 26, it's worth checking out STA Travel.
The website offers fares especially for younger travellers.
Read: How to get cheap flights for other tips to save.
Use cashback websites
You can get paid to shop online using cashback websites like Quidco and TopCashback.
These sites allow you to earn a money back based on whatever you spend using the tracked links for retailers like Asos, House of Fraser, Topshop and more.
The key is to remember to shop through the tracked links. Luckily Quidco and TopCashback both have widgets that you can download that pop up to alert you each time you visit a site where you can earn cashback on purchases.
For more ways to save when shopping online read: Online shopping tricks that could save you hundreds.
Don't pay for a TV licence if you stream
You need to pay for a TV licence which costs £145.50 a year if you watch or record live television, including on devices like laptops or tablets.
From September 1 you will also have to pay the fee if you watch catch-up TV on BBC iPlayer.
But you can avoid the fee if you only ever watch 'on demand' or catch up services' like Netflix and ITV Player.
If you're a student you should check if you can get a £36 TV licence refund for the time you spend back at home during the summer holidays.
Read: Legal ways to avoid paying the BBC TV licence fee.
Cut the cost of going out
If you're under 26 there are a range of great ways to save money on going to the theatre.
The National Theatre offers an Entry Pass which gets you £5 tickets, the Barbican offers FreeB which has tickets for between £5-£15 and the RSC Key offers £5 tickets for shows in Stratford-upon-Avon and London.
There are also lots of ways to save on the cost of the cinema. Most offer student and teen discounts while there are also tricks like going on off peak days. Read: How to get free and cheap cinema tickets for more.
For eating out make sure you take advantage of voucher codes to save money. Websites like Vouchercodes list the latest money off codes.
Cut the cost of festivals, gigs and concerts
Tickets to festivals can be pricey but you can save by volunteering.
Charitie like Oxfam offer free tickets to music festivals in return for a few hours' work for things like handing out leaflets or keeping an eye on festival goers.
Read: How to go to a music festival for free for other ideas.
If you prefer the intimate settings of gigs there are ways to save on these too. Read: Cheaper ways to go to concerts and gigs for more.
Know your rights on benefits
Working Tax Credit can be claimed if you are 25 (or 16 with a child) work a certain number of hours and are on a low income.
Read: Working Tax Credit: am I eligible, how to apply and how to renew.
For more on benefits that could help you check out the Citizens Advice website.
Shop around for everything
Don't fall for the sales pitch when you are buying things like energy, insurance and mobiles.
Do your research and shop around for everything you are going to spend money on.
You can use websites like loveMONEY to compare deals and there are lots of helpful articles to help you make sense of it all.
Get a new current account
Chances are you still have the same current account you got when you were a kid or that your parents set up for you.
Make sure you shop around for a new one or you could be missing out on perks lick cashback and in credit interest.
Take a look at The best student bank accounts 2016/17 and The best current accounts to suit your monthly income.
Be the first to comment
Do you want to comment on this article? You need to be signed in for this feature