Contactless payment limit hits £100: how to set your own limit, protect your card & more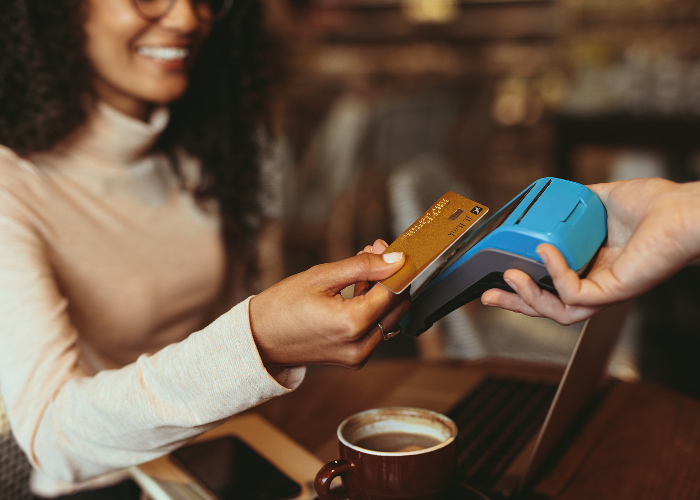 As the contactless payment is hiked to £100, we look at whether you can cut your limit or get a Chip and PIN card, as well as steps you can take to protect yourself from fraud.
Contactless card limit is now £100
The contactless payment limit has today jumped from £45 to £100.
However, you might not notice the change immediately: many stores have yet to update all their terminals, so it's possible you could still face the old £45 limit in the short term.
While some people will welcome the increased flexibility, others will be concerned that the higher limit will make your bank cards more attractive to thieves.
"Fraud protections aimed at stopping thieves meant that everyone is required to enter their PIN if there are multiple transactions up to £130," says Laura Suter, head of personal finance at AJ Bell.
"But this is now more than doubling to accommodate the new £100 limit and means that thieves won't face a request for a PIN until they've spent £300.
"If you have multiple cards in your purse or wallet, the total amount stolen could quickly rack up."
If you're worried about the new contactless payment limit, here are some of the things you can do to set your mind at ease.
Contactless payment security, concerns and considerations
Can I lower my contactless card payment limit?
At the time of writing, customers of Lloyds Bank, Halifax and Bank of Scotland can lower their contactless limit on their debit card via the mobile app.
If you're registered for internet banking, you'll also be able to change your contactless limit in branch and over the phone. You can set your contactless limit to anywhere between £30 and £95 (in increments of £5).
Starling also allows you to set a lower limit than £100 (in £10 increments) via the app.
Santander and Nationwide say they are working on a way for customers to lower their contactless limit.
6 common contactless card payments mistakes to avoid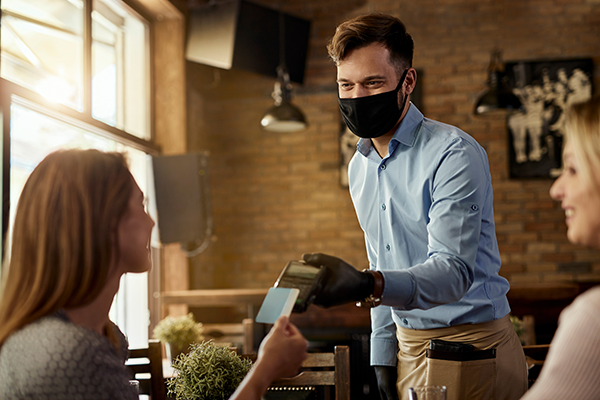 Can I turn off contactless or get a Chip and PIN-only card?
Many banks will allow customers to turn off contactless payments on their cards or get a Chip and PIN-only card, which requires a PIN for any transactions.
Bank of Scotland, Halifax and Lloyds allow you to turn contactless payments on and off through the banking app, over the phone or in branch, but you must be registered for internet banking.
When contactless is off, card transactions will require a PIN. Alternatively, you can request a Chip and PIN card via online banking, by calling the bank or visiting your local branch.
Barclays says you won't be able to set your own contactless limit, but you can set spending limits across all transactions in the app, which includes contactless ones.
HSBC customers can request a Chip and PIN card but cannot set a lower contactless limit.
Nationwide says customers can turn off contactless payments from 15 October over the phone, in branch or via live chat – or you can request a Chip and PIN card.
If you're with NatWest or Royal Bank of Scotland, you can turn off contactless payments using the mobile banking app and turn it back on if you change your mind.
Likewise, Starling lets you turn off contactless through its app.
Metro Bank has confirmed it has no plans to allow customers to set individual limits on their contactless card, and that any Mastercard issued must have the contactless functionality.
The bank says its fraud prevention and education schemes hope to better inform people on how to protect their money.
If you're a Santander customer, you can turn off contactless payments for your Mastercard debit or credit card only.
To turn off contactless payments, login to mobile banking, tap 'more', choose the card, and then tap 'freeze and manage card' then switch on 'block contactless.'
If you have a Visa card or want a Chip and PIN card, Santander recommends getting in touch with the bank.
TSB customers cannot set limits on contactless payments but can request a Chip and PIN card.
ATM swallowed your card? Here's what to do
How to keep your contactless card safe
While it is difficult to steal directly from a contactless card, there are steps you can take to help protect yourself if you're still concerned.
First, you can set up instant spending notifications with your bank – so if someone starts using your card without permission, you're alerted straight away.
If you're interested in instant notifications, check your banking app or contact your bank to find out how to set this up.
Otherwise, it's a good idea to regularly check your bank statements and inform your bank of any transactions you didn't authorise.
You can also use an RFID-blocking wallet or purse, or save your cash and just use a few sheets of thick tinfoil to block wireless signals from your card.
Alternatively, you can use Apple Pay or Google Wallet to pay for goods as these don't transmit your card details without consent, but you should ensure your software is up to date.
Also, make sure you use a strong password for your phone (and your digital wallet if possible) in case you lose your phone, or it gets stolen.
And if your card is ever lost or stolen, it's vital to tell your bank as soon as possible, who should reimburse you for any losses if you're the victim of card fraud.
Some banking apps allow you to automatically freeze (and unfreeze) your card, so you can easily do this if you're unable to contact the bank straight away.
If you've been the victim of a scam, check out our guide on getting your money back.
Be the first to comment
Do you want to comment on this article? You need to be signed in for this feature