Complaints against property agents rise: how to take action and get compensation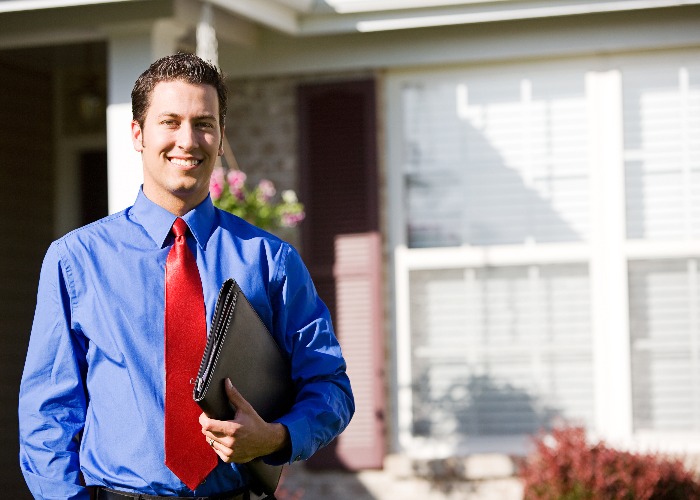 New data showing sharp rise in complaints comes as some estate agents are allowed to open their doors for business once more.
When it comes to trusted professions, estate agents have a bit of work to do.
A study by Ipsos Mori last year found that they remain one of the least trusted professions around, with just 30% of people trusting them.
It could be worse ‒ they could be journalists (26%), Government ministers (17%), advertising executives (17%) or general politicians (14%). Nonetheless, it's not great.
What's more, our irritation with estate agents is seemingly on the rise given the latest data on the number of complaints about them.
England housing lockdown eases: have your say
Rising numbers
The Property Ombudsman has published its annual report for 2019, and it makes for interesting reading for those who sell or rent homes for a living.
Over the year, the Ombudsman received 5,106 formal complaints related to agents, a rise of 20% on 2018.
Interestingly, while lettings agents are more likely to be on the receiving end of a complaint, the numbers for this area remained relatively static.
The report revealed that 2,518 letting complaints were made in 2019, up 2% on the year before.
In contrast, while only 1,669 complaints were related to sales – this was up by 27% year-on-year. What's more, these complaints aren't spurious either, with the Ombudsman siding the complainer in 78% of cases.
So, what is it that agents are doing that's sparking these complaints?
House prices: biggest risers and fallers revealed
What we are complaining about
When it comes to sales, communication and record-keeping was the top issue with estate agents, followed by complaints handling, and marketing and advertising.
On the lettings side, management was the biggest bugbear, followed by communication and record-keeping, and then complaints handling.
But what does that mean in practice? Thankfully, the Ombudsman also published details of some of the cases it has overseen over the last year.
One complaint came from a buyer who only discovered that their new property had a basement ‒ containing unauthorised alterations ‒ after they took ownership of the home and stumbled on a trapdoor.
It emerged that not only was the agent aware of this basement, but it had discussed whether to include it in the marketing of the property with the vendor, eventually opting to keep it secret. The trapdoor which gave access to the basement was boarded up, with flooring laid over the top.
The agent was found to have failed to comply with their obligations and ordered to compensate the buyer with £5,000.
Another case centred on buyers who found that the agent had not supplied them with all of the information about their new property, including the presence of badger setts in the garden.
The buyers asked about holes in the garden before the purchase and were told they were fox holes.
But after speaking with the vendor, post-sale, discovered this wasn't true and that the agents had actually been supplied with a report about badger setts in the garden, which had not been passed on.
The agent was instructed to hand over £12,500 as well as issue an apology for the six months of avoidable aggravation caused.
The best UK property websites and apps
Getting compensation
Now that some estate agents are opening their doors for business once more as the lockdown eases, there's a chance you could find yourself embroiled in a dispute in the near future.
As the cases above demonstrate, taking your issue to the Ombudsman can prove financially fruitful as they can award you compensation.
In total, agents were told to hand over a whopping £2.2 million in redress payments in 2019 for example.
Now, as the Ombudsman isn't a regulator, it doesn't have the power to force firms to pay this compensation.
But if they fail to do so, they will be expelled from the scheme, and agents are required by law to be registered with an approved independent dispute resolution service.
Compensation awards can be made up to a maximum of £25,000. You will also need to complain to the agent itself first and give them a chance to rectify the situation before you head to an Ombudsman.
How many Ombudsman do you need?
It's worth noting that The Property Ombudsman isn't the only Ombudsman that oversees estate and letting agents.
Until a couple of years ago, there were three, with the Property Redress Scheme and Ombudsman Services Property all operating in this same area.
Ombudsman Services withdrew in 2018 and called for the introduction of a single Ombudsman to cover property, and to be completely honest that seems a good idea to me.
It's important that normal people have a way to escalate their complaint should the firm involved fail to deal with it adequately.
But they are less likely to do that if the route for doing so is muddled and confusing. Even now that there are just two Ombudsman, that still seems too many to me.
Thankfully both The Property Ombudsman and the Property Redress Scheme have clear instructions on their websites over how to go about making a complaint, which will make the process a little easier, even if you are initially uncertain over who to go to.
Coronavirus means mortgage prisoners are trapped for longer
Don't forget trade associations
If you have an issue with an estate or letting agent, then the two Ombudsman are not your only option when escalating a complaint. You may also get help from the relevant trade associations.
With estate agents, the National Association of Estate Agents (NAEA) Propertymark is the main body to contact, while for landlords it's a case of going to the Association of Residential Letting Agents (ARLA) Propertymark.
Be the first to comment
Do you want to comment on this article? You need to be signed in for this feature